Professors Tsui Lap-chee and John Kao unveil report calling for both cities to be given more power to work out policies on scientific cooperation.
Top Hong Kong scientists have urged the city to work closer with Shenzhen in biotechnological research and train more talent so as to develop the two major metropolises into a high-technology hub.

Professor Tsui Lap-chee and Professor John Kao Weiyuan were speaking at a seminar to unveil a new policy study on cross-border biotechnology collaboration, jointly conducted by local think tank Our Hong Kong Foundation and two mainland Chinese research agencies, the China Development Institute and China Centre for International Economic Exchanges.

The 83-page report, which focused on capitalising on opportunities offered by the development of an innovation and technology cooperation zone on Hong Kong's border with Shenzhen, proposed a seven-pronged strategy that called on Beijing to give both cities more power to work out policies on scientific cooperation on their own, as well as new agencies to be set up for more targeted policies.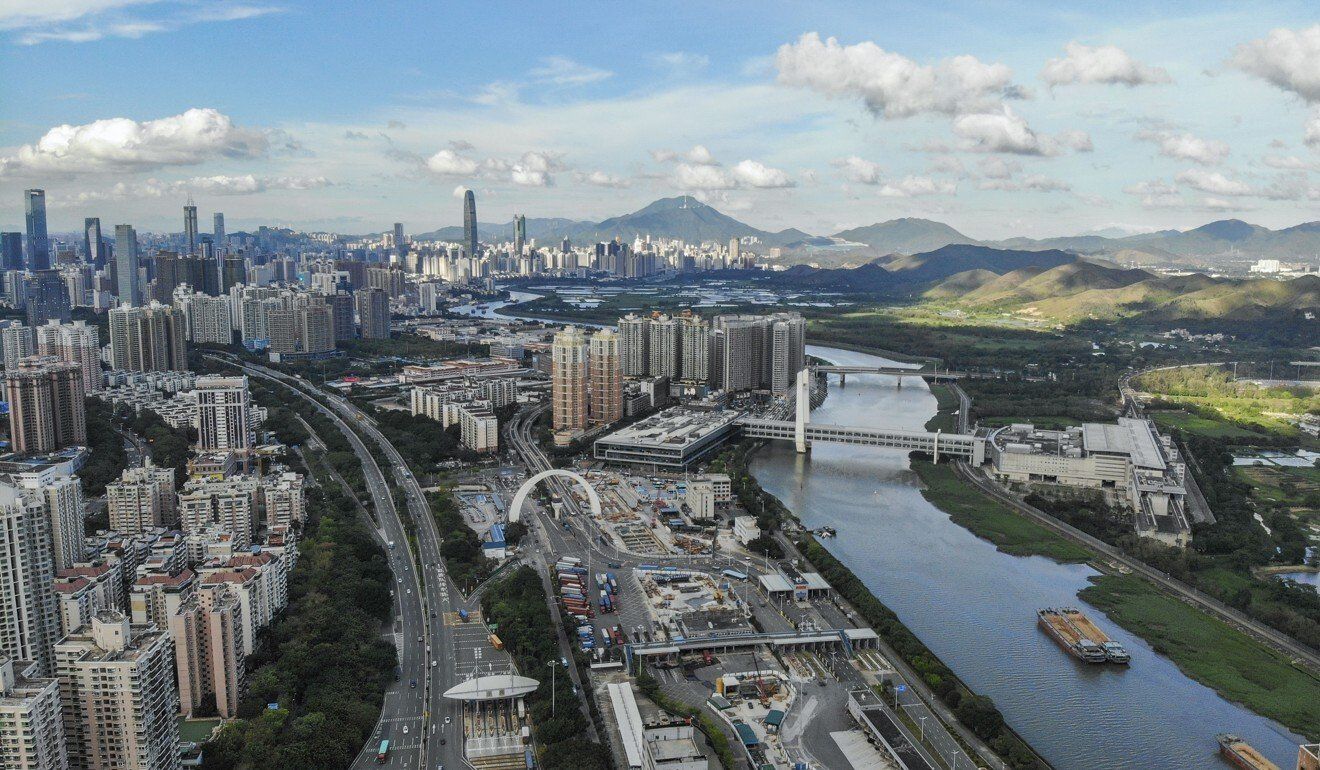 An aerial view of the Lok Ma Chau border bridge (right) as seen from the Futian district in Shenzhen.

The cooperation zone comprises two technology parks, one of the Shenzhen side, and the other in the Lok Ma Chau loop area on the Hong Kong side.

The report also recommended a special team be set up under Chinese Vice-Premier Han Zheng's leading group on the Greater Bay Area to expedite the formulation of a "joint policy package" between Hong Kong and Shenzhen in biotechnology development.

The bay area project refers to Beijing's initiative to turn Hong Kong, Macau, Shenzhen and eight other Guangdong cities into a finance and technology powerhouse.

Tsui, president of the Hong Kong Academy of Sciences and an adviser on the report, said the city's universities were good at basic research while Shenzhen had an edge in transferring technology into commercial products.

"So, the key point is cooperation," said Tsui, a former president of the University of Hong Kong. He added that more attention should be paid to the "sharing [of research results] and cooperating".

Kao, another report adviser and head of Hong Kong Science and Technology Parks' biomedical technology cluster, shared Tsui's views and urged for more talent to be trained.

"Talent incubation is important. There is a need to build up a talent hub in the Greater Bay Area to serve the innovation and technology development," said Kao, a former vice-president of HKU.

The research report called for offering tax concessions, or rent or loan incentives to attract world-class "anchor institutions" to set up headquarters or research centres in the loop area. This would help Hong Kong and Shenzhen "foster an ecosystem conducive to the development of start-ups, forming a world-class biotechnology industrial cluster", the report added.

It also proposed leading universities in both cities set up a cross-border mega research institute.

"In the long term, the mega research institute would provide advanced research support for leading multinational biotechnology corporations and nurture talents," the report said.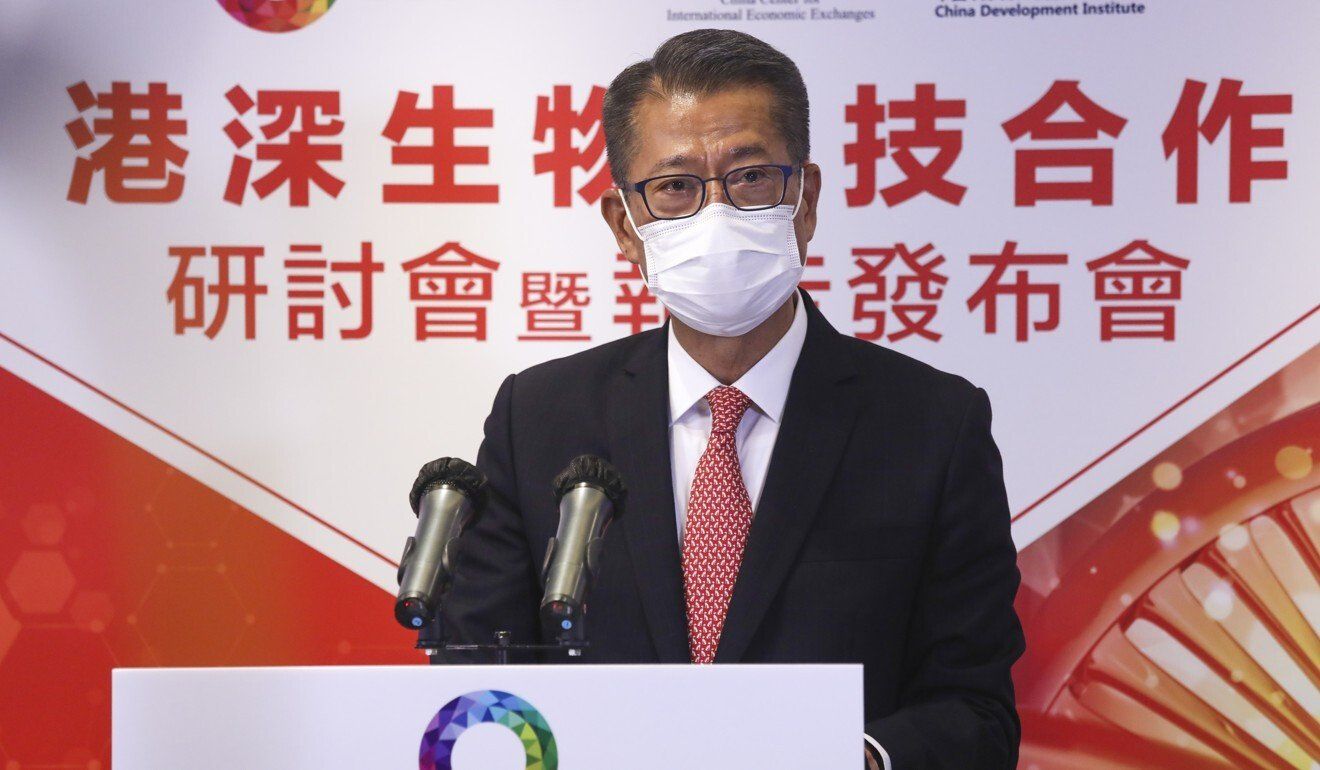 Financial Secretary Paul Chan says the loop area development is progressing well.

Other proposals in the report touched on the establishment of a science and development office by the Hong Kong government to work out policies for the city's biotechnology development and funding mechanism, setting up of a one-stop professional services platform in the loop area to help tech firms navigate bureaucratic red tape, and easing mainland import and export controls of biomaterials and medical devices.

Financial Secretary Paul Chan Mo-po told the seminar that Hong Kong and Shenzhen could play a complementary role in the development of the bay area as an innovation hub. He also said the loop area development was progressing well as the first eight blocks were expected to be completed in phases between 2024 and 2027.