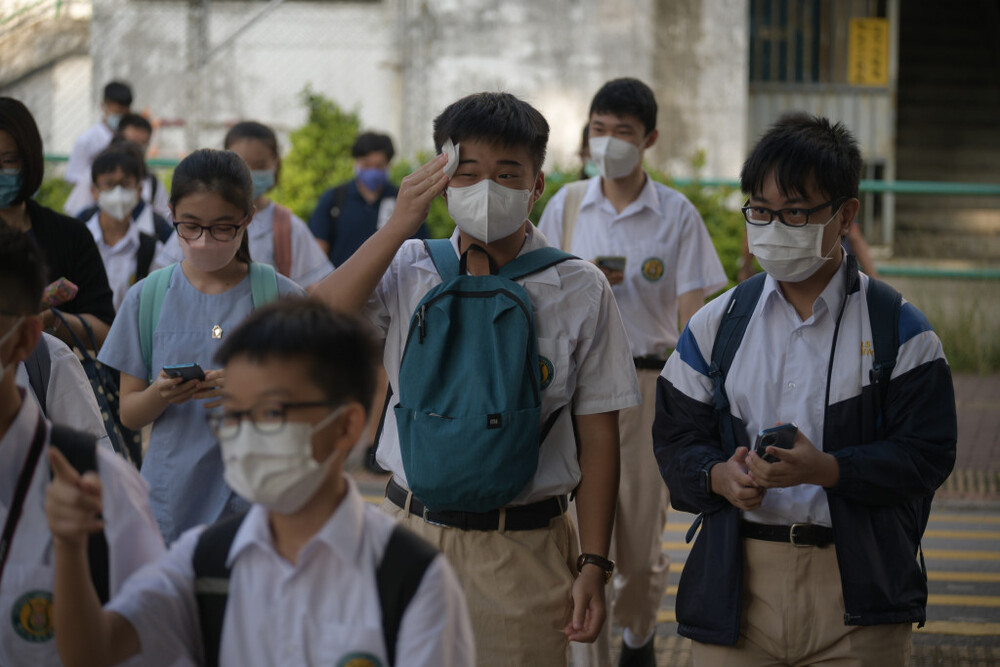 Hong Kong schools see 57pc increase in class cuts amid falling student numbers
Hong Kong campuses are seeing fewer classes due to a decrease in the school-age population, with 36 classes cut in the new academic year, marking a 57 percent year-on-year increase in the number of classes cut.
The statistics were published by education authorities on Thursday, including 14 classes of Primary One and 22 of Secondary One cut in September.

According to the Education Bureau, the figure for reduced classes last academic year was 23.

"The reduction is expected amid the emigration wave of Hong Kong," said Dion Chen, chairman of the Hong Kong Direct Subsidy Scheme Schools Council.

He urged authorities to freeze the current standard for class size to enable schools to maintain stability.

The current minimum class size from Primary One to Primary Four is 24 students, as the Education Bureau lowered the threshold for setting up a class in 2019.

"No school is on the brink of closure due to fewer students so far," said Vu Im-fan, chairwoman of the Subsidized Primary School Council.

"But measures should be introduced by authorities to enhance faculty morale and ensure the teaching quality," she noted.

Speaking on a radio program today, lawmaker Chu Kwok-keung suggested introducing students from mainland China to Hong Kong to boost the class size.

"The situation in the next couple of years will be more severe," he said.

Chu also cited the social movements and the epidemic causing a lot of harm to students' mental well-being.