Malls soak up atmosphere and dollars, with some that broadcast matches recording more than 20 per cent uptick in business for the month-long spectacle.
Hong Kong's football enthusiasts turned out in droves to watch a nail-biting World Cup final on Sunday night, packing shopping malls and bars, many of which were almost at full capacity.

The month-long tournament has also helped to raise the profile of the sport among the city's younger residents, according to some industry organisations.

Central Market, a newly revamped retail and dining hub, recorded at least 25,000 patrons on Sunday, and more than 2,000 of them stayed until the early hours of Monday morning to watch Argentina beat France, venue management Chinachem Group said.

Retail sales at the market also increased more than 20 per cent during the World Cup, which ran from November 20 to December 18, compared with the four weeks leading up to the tournament.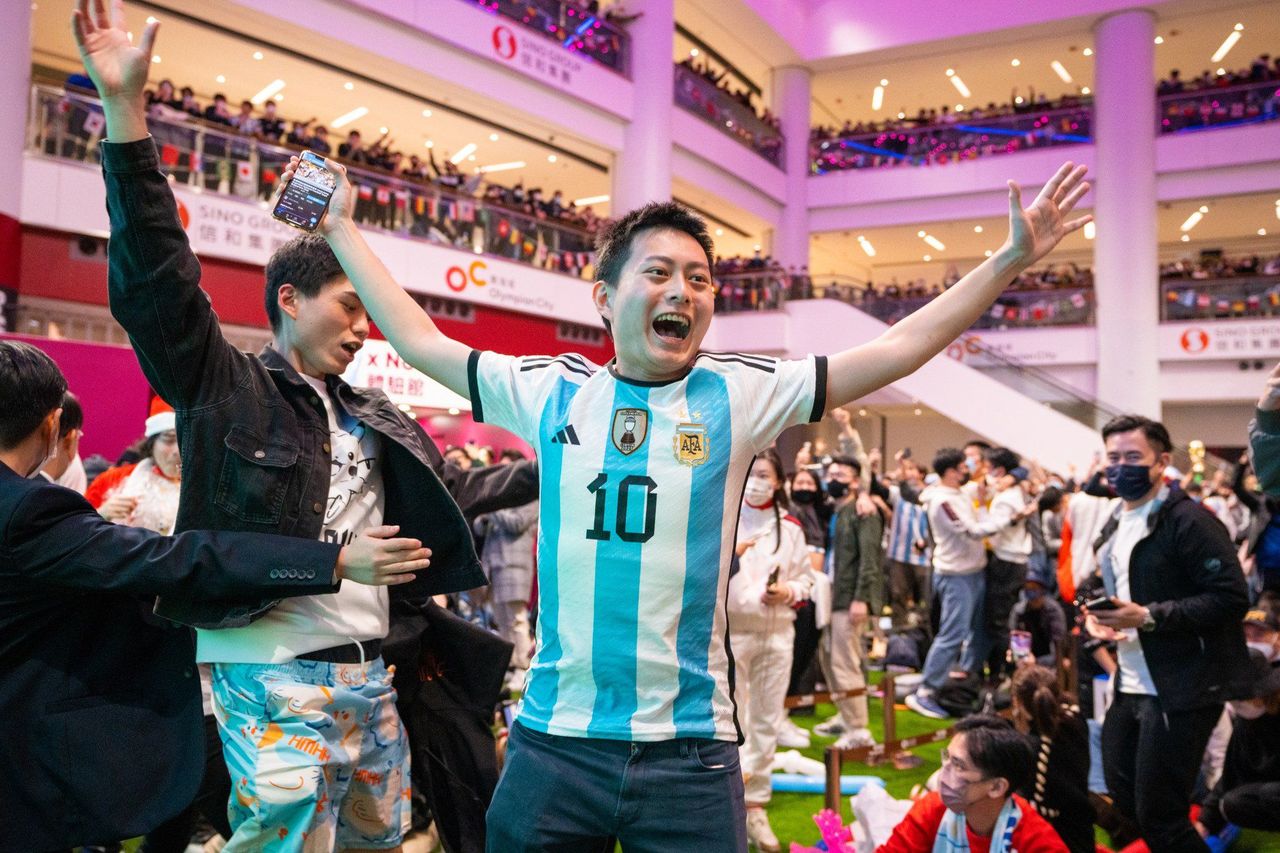 Fans of Argentina and talisman Messi savoured the historic occasion.
Meanwhile, another 1,000 people, including many young families, gathered at Kwun Tong's APM shopping mall to watch the match. Some fans had lined up at the mall's 3,000 square foot arena for two hours before the game.
APM's footfall and overall business also increased by more than 20 per cent in December compared with last year, a Sun Hung Kai Properties spokeswoman said.
Restaurants benefited with many fans heading to the mall after dinner while waiting for matches throughout the tournament, some of which kicked off after midnight. Outlets also put together special takeaway packages for fans watching the matches at home, she said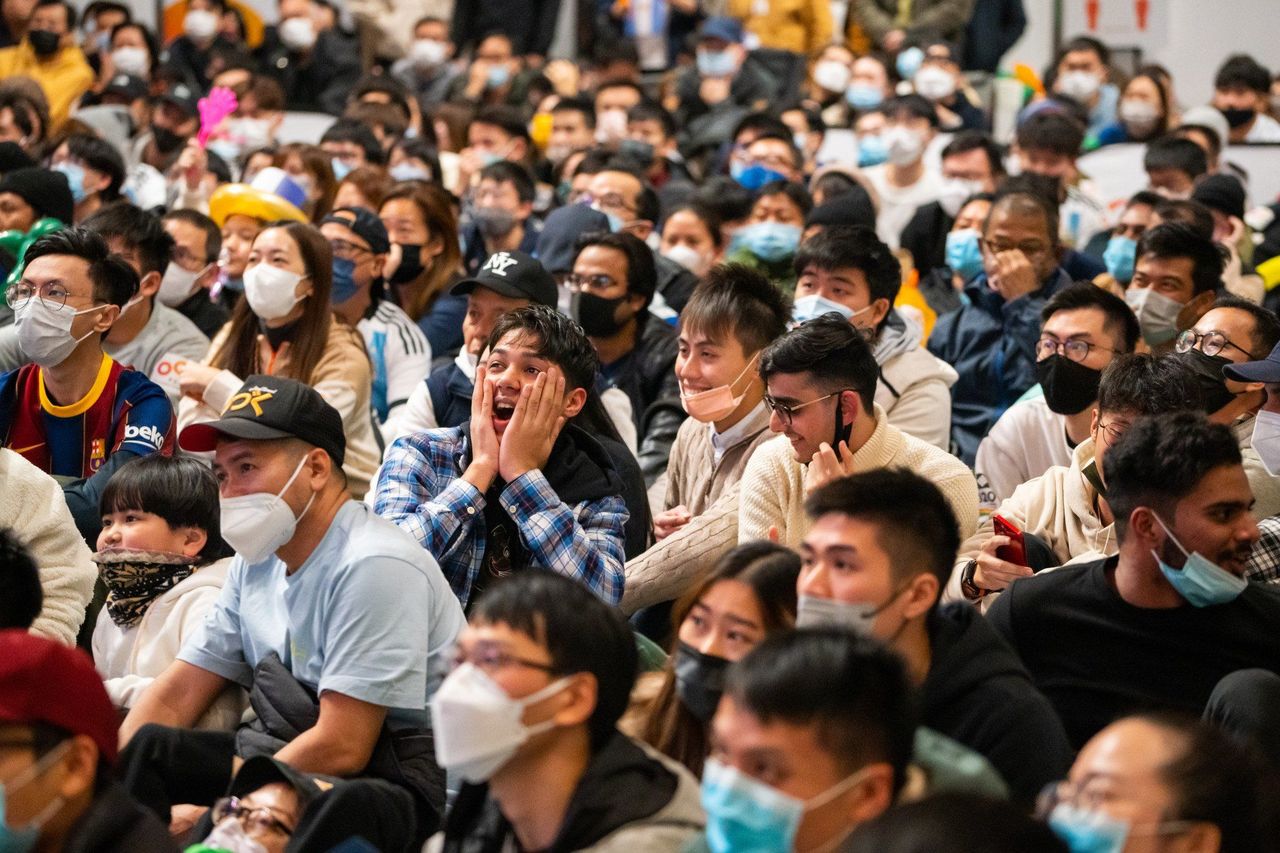 The thrilling encounter goes down as one of the most memorable finals in World Cup history.

Ben Leung Lap-yan, charter president of the Licensed Bar and Club Association of Hong Kong, said establishments had received more bookings and hit between 80 to 90 per cent capacity during Sunday's match.

However, the World Cup fanfare did not benefit the industry as a whole as business was generally down due to more residents travelling than in the previous month, he said.

"More local people are travelling after the government announced the '0+0' measure. They make up a huge part of our customer base," he explained, referring to the city lifting almost all travel restrictions for incoming arrivals if they test negative.

Among the fans watching the final live in a pub in Sheung Wan was Oliver Hu Runqi, a Hong Kong University student from mainland China.

"The game was so thrilling that I almost had a heart attack last night. Everyone was getting really excited at the final part of the game with people waving their shirts and yelling." he said.

Kevin Wen, 22, who has been a supporter of 35-year-old Argentinian captain Lionel Messi for a decade, watched the game at home.

"I can't describe how excited and happy I was," he said. "Argentina fought till the very last second and every moment was worth it. Argentina, Messi, and all their fans deserve this championship."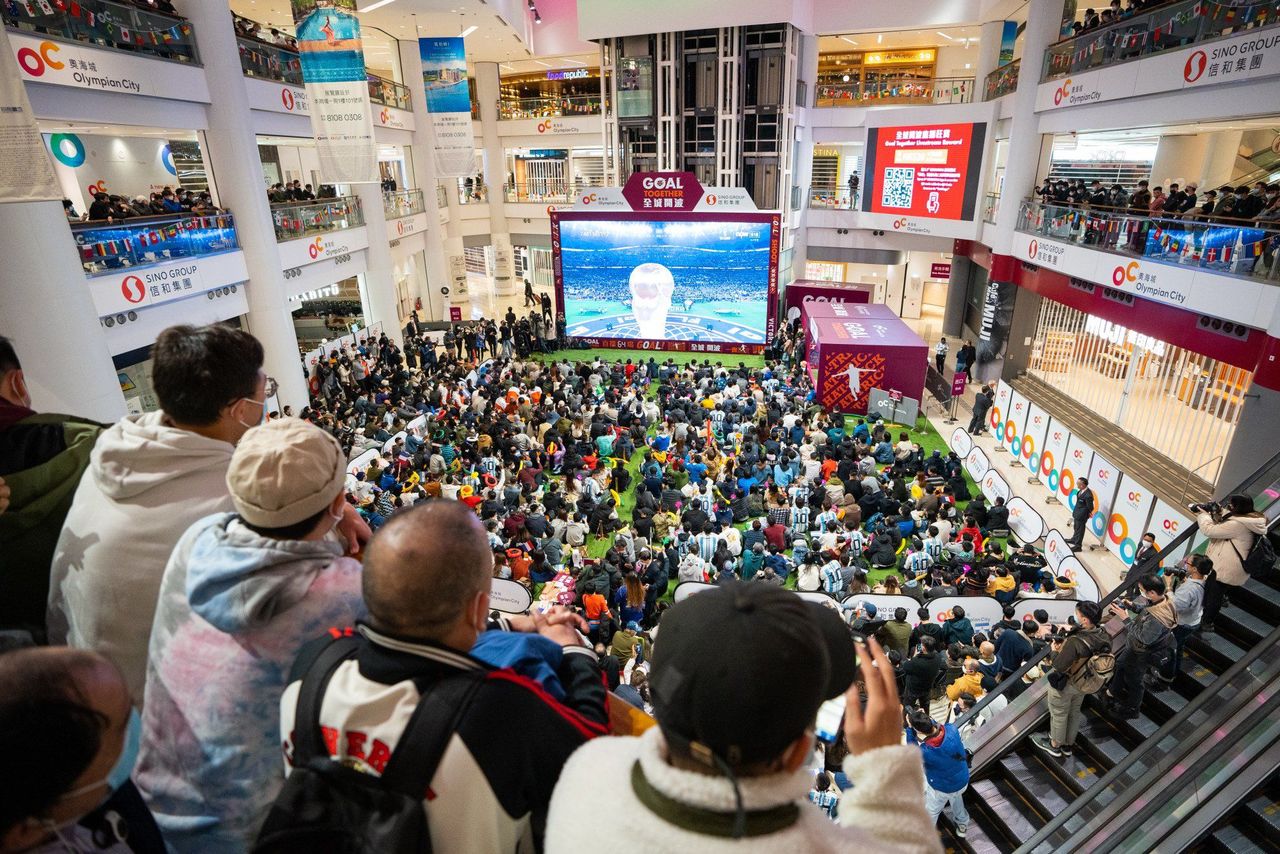 Malls embraced the World Cup magic, setting up big screens and soaking up extra footfall.

Argentina dominated large spells of the game, with fans gearing up for early celebrations after cruising to a 2-0 lead by half-time.

But France clawed their way back in the closing stages of regular time with star forward Kylian Mbappé scoring two goals in as many minutes to put Argentinian supporters on edge.

The drama was far from over with extra time finishing at 3-3 before Argentina won 4-2 on penalties in a thrilling climax to the global spectacle.

María Veronica Grygianiec, the acting consul general of the Argentine Republic in Hong Kong and Macau, said watching the World Cup in Hong Kong made the local Argentinian community feel closer to their homeland.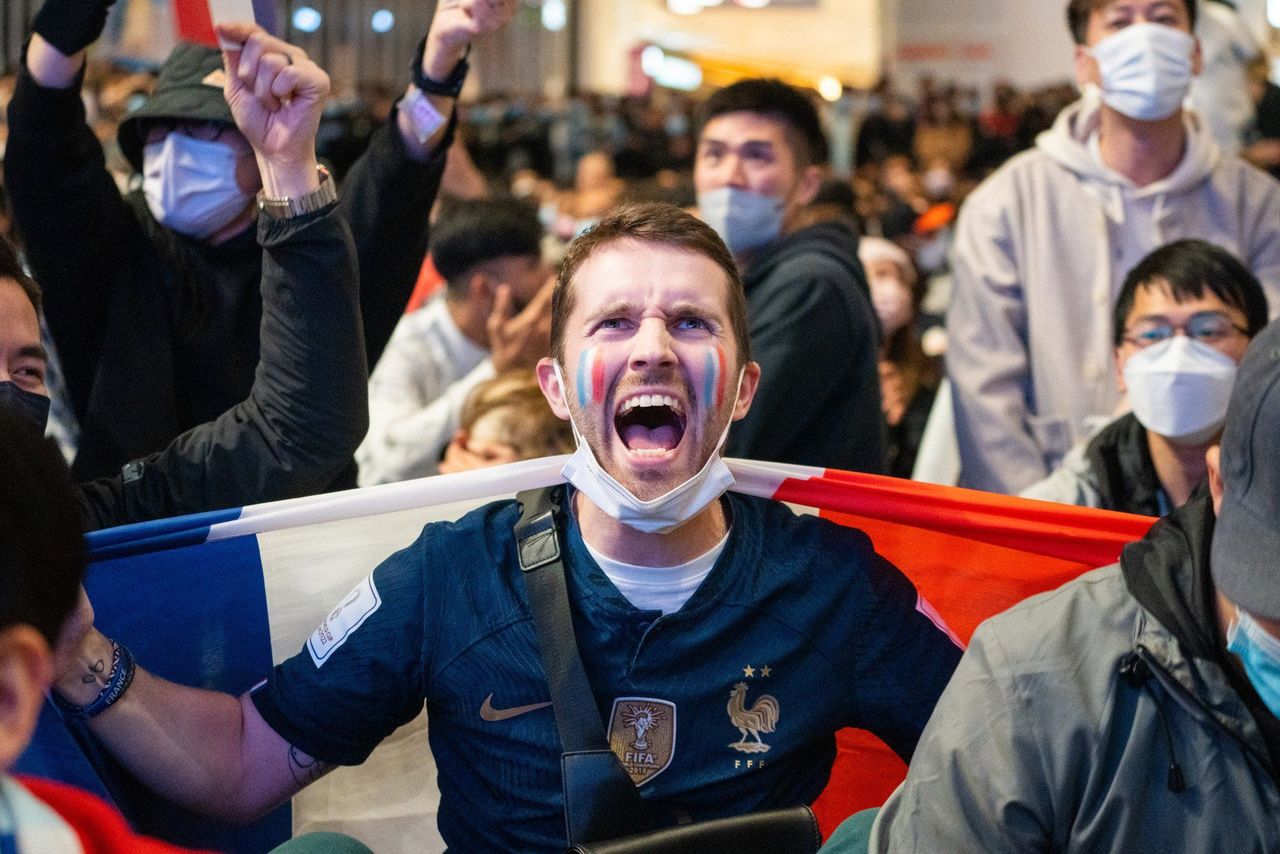 Glory for Argentina meant heartbreak for French fans.

"Football is a passion in Argentina and for Argentinians winning the World Cup is really important because it brings back the connection with different generations, from the generation of Maradona to the Messi one," she said.

Paul Smith, owner of Asia-Pacific Soccer Schools which holds football classes all over Hong Kong for 2,000 children, saw a 10 per cent increase in sign-ups for the January term.

"There's definitely been a buzz about it with the kids," Smith said.

After almost three years of restrictions on team sports, Smith said the World Cup came at the right time to generate interest from children and parents, following the recent easing of social-distancing rules.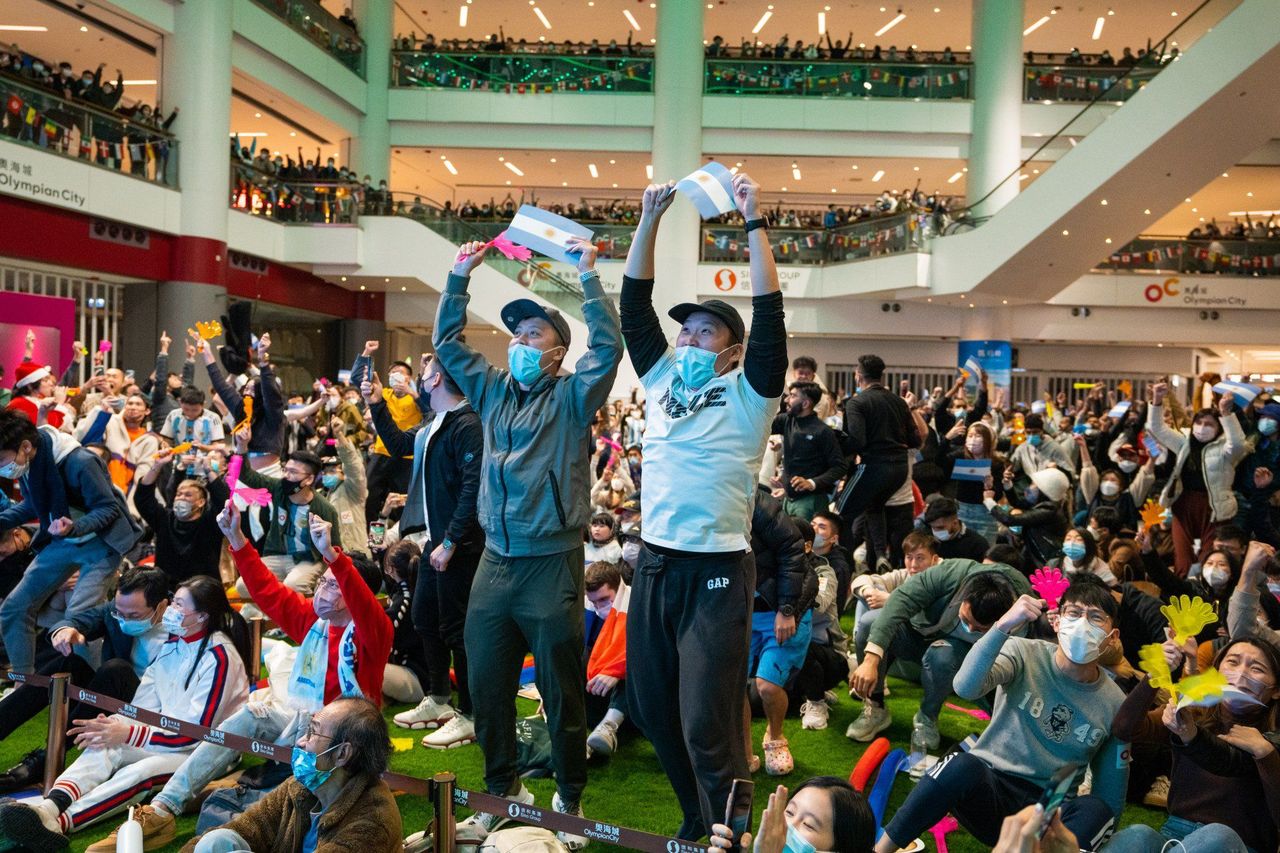 The match run until the early hours of Monday morning in Hong Kong.

Owner of United Kingdom Football Academy Jon Philpott, who runs classes for 350 students in Kowloon and the New Territories, hopes the government will take the opportunity to capitalise on the interest and encourage more children to watch local football live.

He suggested giving free tickets for children to watch the city's premier league in person.

"It's only going to help with the growth of the national game and the interest as well and then I think you'll get more kids wanting to sign up for local academies," Philpott said.