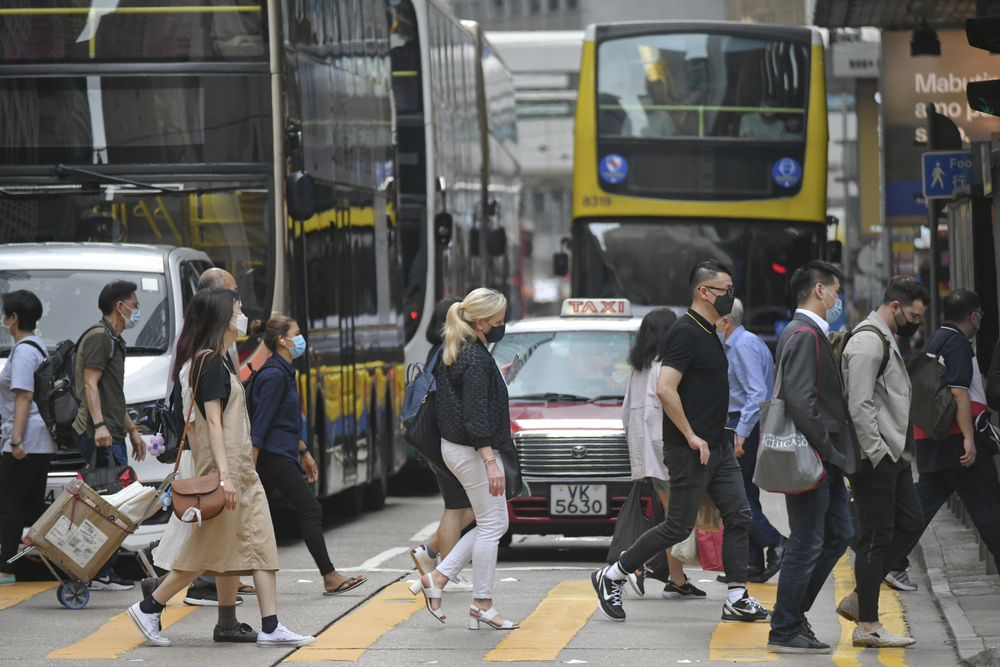 Hong Kong's unemployment rate drops to 5.1pc as Covid rules ease
Hong Kong's latest unemployment rate dropped to 5.1 percent as the city's labor minister expected the market to further improve following relaxed Covid curbs and distribution of the second HK$5,000 consumption voucher.
According to data released by the Statistics Department Friday, the seasonally adjusted unemployment rate declined from 5.4 percent in February-April to 5.1 percent in March-May.

The underemployment rate also decreased from 3.8 percent to 3.5 percent when comparing the two three-month periods.

The unemployment rate of the consumption and tourism related sectors combined fell by 1.2 percent to 8.8 percent in the March-May period.

The most distinct decrease in unemployment rates could be seen in the food and beverage service activities, which dropped by 1.9 percent to 11 percent, followed by the retail sector, the rate of which decreased by 0.9 percent to 7.4 percent.

The unemployment rates of most other sectors also declined, more notably the construction sector; and the arts, entertainment and recreation sector.

Secretary for Labour and Welfare Law Chi-kwong expected the labor market conditions to continue to improve in the coming months with various support measures rolled out by the government as long as the pandemic development remains under control.

He also appealed to businesses and enterprises to work alongside the government to keep the pandemic contained.

Total employment decreased by around 5,400 to 3,553,800 in the March-May period, and the number of unemployed citizens also declined by around 14,700 to 191,400.