Last-minute call to pull neighbouring province from list of medium-risk destinations was due to confusion over mainland classification policy, source says.
Hong Kong's last-minute decision to leave neighbouring Guangdong province off a list of destinations deemed medium-risk for Covid-19 was made before former city leader Leung Chun-ying publicly weighed in, according to sources familiar with the matter.

The timing of the Saturday night U-turn night raised suspicions that health officials backed down after Leung, currently vice-chairman of the Chinese People's Political Consultative Conference, hit out at the idea of halting the cross-border arrangement because of a single coronavirus case in Guangzhou, the provincial capital.

Centre for Health Protection officials on Saturday afternoon had said Guangdong would be joining Anhui and Liaoning provinces on the list, meaning Hongkongers could no longer cross the land border under the "Return2HK" scheme, which grants exemption from quarantine.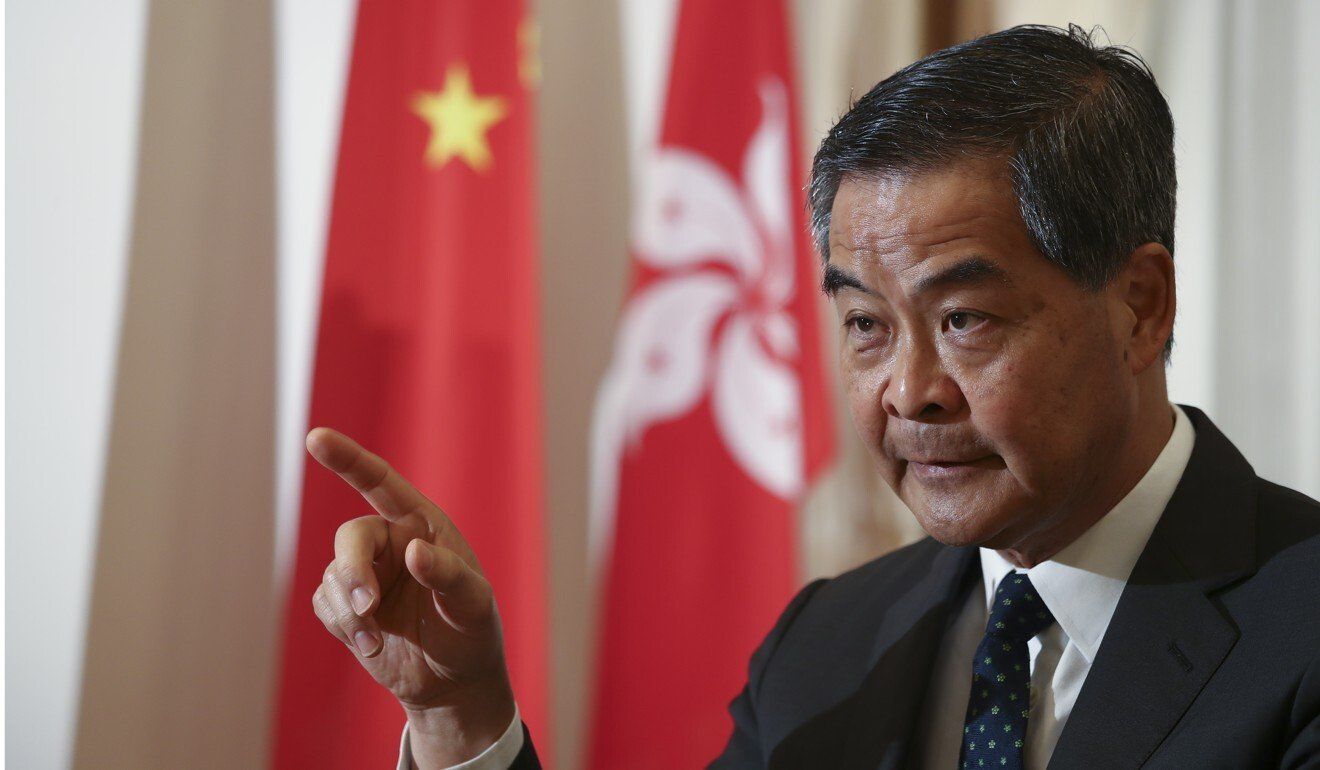 Former Hong Kong chief executive Leung Chun-ying on Saturday blasted a government plan to reclassify Guangdong province as medium risk.

Health experts on Sunday urged the government to further explain its mechanism for classifying places as medium or high risk, and proposed the city work with mainland authorities to improve their information sharing and decision-making mechanisms. Some other analysts questioned whether political considerations had played a role in the about-face.

"The addition of Guangdong province would not be in line with top officials' eagerness to revive cross-border travel," said Dr Ma Ngok, a political scientist at Chinese University. "The U-turn calls into question the consistency of the government's decision-making."

Speaking at a 4.30pm press briefing on Saturday, Dr Chuang Shuk-kwan, head of the Centre for Health Protection's communicable disease branch, said Guangdong would be joining previously added Anhui and Liaoning provinces on the list because of an outbreak in Guangzhou.

A press release issued by the centre at 7.15pm reiterated that inbound travellers who had been to Guangdong in the past 14 days would have to quarantine from Sunday.

But Leung, who has repeatedly criticised the government in recent months, took to social media barely an hour later to question that decision, saying he did not understand how the Guangzhou case could justify suspending the cross-border arrangement for returning Hong Kong residents.

"There is no hope of reviving cross-border travel between Hong Kong and Guangdong if such a standard is applied," the 66-year-old, who some believe is weighing a potential return to the chief executive post, wrote on his Facebook page.

Two hours later, the city's Constitutional and Mainland Affairs Bureau issued a statement, clarifying that while a single building in Guangzhou's Liwan district had been identified as a "medium-risk area", the province as a whole would not be.

"The current arrangements under the Return2HK scheme remain unchanged," a spokesman said, adding that the Hong Kong and Guangdong governments were "assessing the situation".

The flip-flop led to confusion for Hong Kong residents returning from the mainland, though a number who complained to local media also said they were glad they had not been forced to quarantine.

Secretary for the Civil Service Patrick Nip Tak-kuen on Sunday said the government would learn from the experience.

"In deciding whether to adjust [quarantine arrangements], we consider the public health risks as well as whether the measure is proportionate … Mainland authorities considered the area [in Guangzhou] to be medium-risk, not the entire province, so our arrangement for Guangdong remained unchanged," he said.

A source familiar with the issue on Sunday agreed the U-turn had nothing to do with Leung's comments. "The about-face was decided before 8pm on Saturday, definitely before Leung weighed in," the person said.

Another source said the decision had involved a technical interpretation of how the mainland classifies pandemic risks.

"The Hong Kong government was not completely sure initially. Hence, there was a U-turn afterwards," the source said.

While some questioned if the government's standards for Guangdong had been less stringent than those applied to Anhui and Liaoning, respiratory medicine specialist Dr Leung Chi-chiu said it was understandable given the other two provinces had experienced outbreaks.

But he said Hong Kong should work with mainland authorities to set up an information-sharing platform and develop a mechanism for determining what qualifies as an outbreak.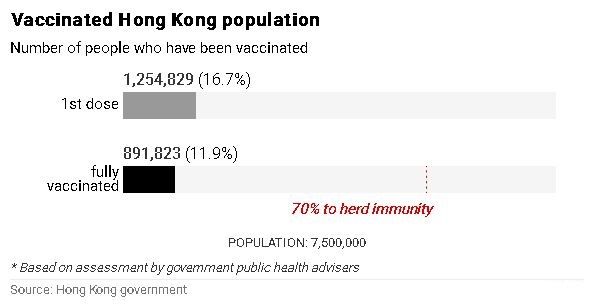 "If there is no information-sharing mechanism in place, then Hong Kong has no choice but to use a broader category, such as an entire province, to classify a place as medium or high risk, because it would be difficult to conduct contact tracing and enforcement measures," he said.

Leung also urged the government to reassess how it defines medium and high risk, adding they should wait for signs that an outbreak was emerging before halting the Return2HK programme.

Asked if Saturday's reversal over Guangdong would undermine health officials' credibility, Leung said the government was learning from its mistakes, but should avoid repeating them again.

"Authorities should clearly explain why the move was made. For example, if another risk assessment was made after new information came in from Guangdong province, that would make it easier for the public to understand the decision," he said.

Reviving cross-border travel is seen as a top priority for Hong Kong authorities hoping to boost the coronavirus-ravaged economy. All but three mainland border checkpoints have been closed since February 2020.

Hongkongers on the mainland and in Macau are eligible to return to the city without undergoing quarantine under the Return2HK scheme if they have tested negative for Covid-19. But the one-way arrangement is not reciprocal at this stage.

Ma, the political scientist, said he believed some senior officials might have intervened on Saturday evening after health officials first made the initial decision.

He added that while the timing of the U-turn prompted suspicion Leung's comments played a role, he did not believe they had directly triggered the move.

The Post has contacted the Constitutional and Mainland Affairs Bureau and the Food and Health Bureau for comment.