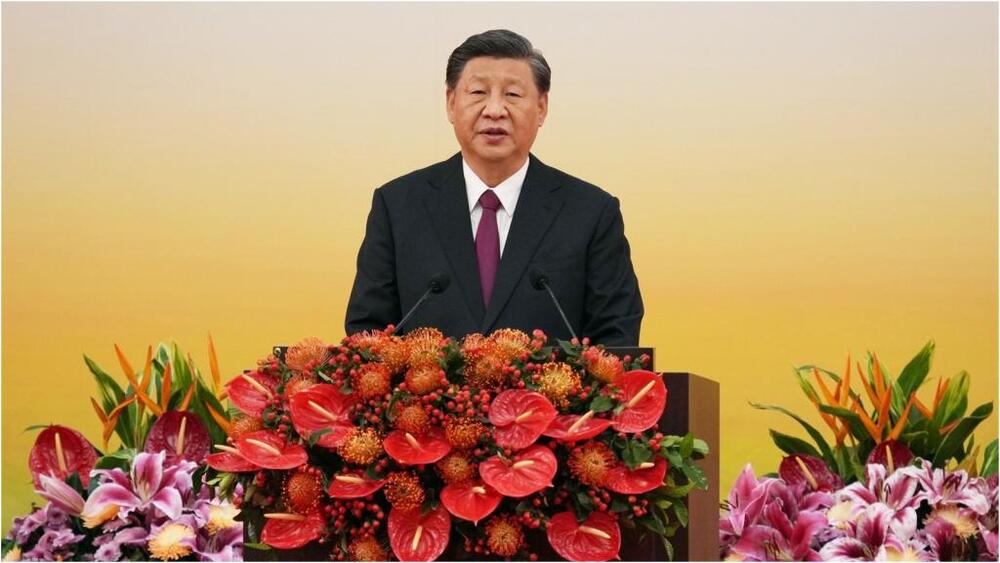 Hong Kong's 'true democracy' started after handover: Xi
Chinese leader Xi Jinping said Friday that Hong Kong's "true democracy" started after the city's handover to China from colonial Britain 25 years ago.
"After reuniting with the motherland, Hong Kong's people became the masters of their own city," Xi said. "Hong Kong's true democracy started from here."

He added that the "One Country, Two Systems" principle has been successful for Hong Kong over the past 25 years. "There is no reason to change the 'One Country, Two Systems' style of governance and it will continue."

He emphasized that the "One Country, Two Systems" is supported by 1.4 billion Chinese people, endorsed by Hong Kong and Macau compatriots, and has the general approval of the international community.

Xi also said that national security law is beneficial for citizens' democratic rights and to ensure Hong Kong's prosperity and stability.

He said that Hong Kong is a window and bridge connecting the mainland to the world.

Xi's speech highlighted that Beijing enjoys full jurisdiction over Hong Kong, and the importance of "patriots" administering the city.

"The regime must be in the hands of patriots … There's no one in the world who would allow outsiders, betrayers or even traitors to get hold of political power," he says, adding that this principle must be upheld to ensure the prosperity and stability of Hong Kong.

The president also laid down four expectations for Lee's administration, saying the next five years will be critical for the city to achieve breakthroughs.

He said the new SAR government should improve governance efficiency and enhance the sense of national identity, as well as better integrate with the national strategic development plan and foster closer connection with the international community with Beijing's backing.

The new administration should also be able to proactively solve social and livelihood problems with effective measures and maintain social harmony and stability.

Xi's 22-minute speech also mentioned youngsters in Hong Kong, saying that Hong Kong must lead young people, boost their sense of national identity and belonging, and help them to solve various problems.

"Youngsters have a future, Hong Kong has a future," he noted.

Xi also asked people to adopt "mainstream values" which are in line with national development, including patriotism.

He said after "the wind and rain", Hong Kong people now understand "the city cannot afford to descend into chaos".

He called on people to make positive contributions to the betterment of the city "as long as they love Hong Kong as their home".

Xi said he believes that Hong Kong will make greater achievements in the rejuvenation of the Chinese nation.

The ceremony ended after Xi's speech, with the president leaving the hall alongside new Hong Kong leader Lee, without putting on his mask.

He is expected to inspect the PLA's Hong Kong garrison afterwards.