Construction on HK$141.5 billion project began in 2016 and partial launch of new runway is expected this year.
Hong Kong is ready to open a third runway at its international airport six years after construction began, but the expansion comes at a time when the city's status as a global aviation hub remains under threat.

The Airport Authority on Thursday revealed it had reached a milestone in getting the runway ready for use after meeting requirements laid out by the International Civil Aviation Organisation.

A flight check was completed earlier this month, and the authority and Civil Aviation Department said they were working together on other preparations such as statutory procedures, drills and exercises.

"Updated information on the third runway is issued in advance to global aviation operators to ensure their readiness when the third runway comes into operation," the authority said.

The HK$141.5 billion (US$18.2 billion) expansion at Hong Kong International Airport began in 2016, and a partial launch of the new runway was expected this year.

When asked whether there were any cost overruns or delays, an authority spokesman said: "The entire project will be completed in 2024 within budget."

The third runway is 3.8km long and 60 metres wide, and features about 14,000 ground lights to help guide pilots.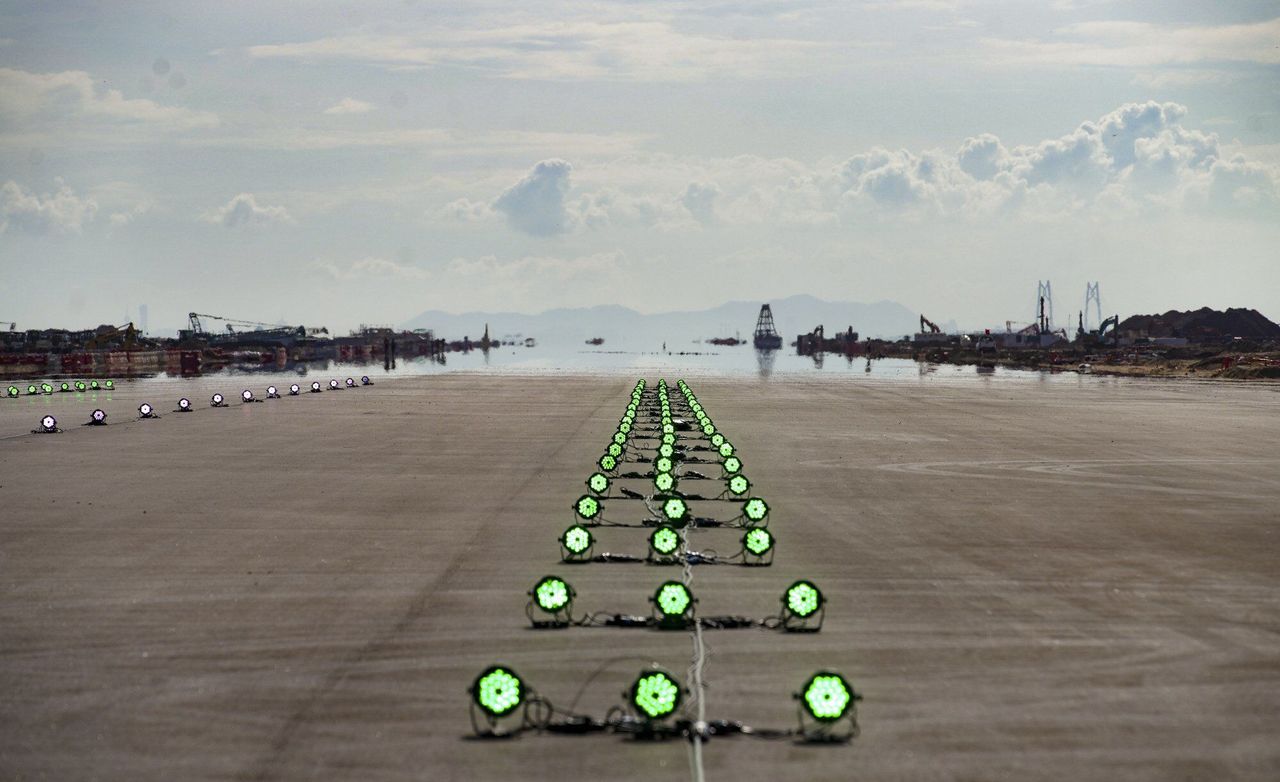 The HK$141.5 billion airport expansion began construction in 2016.

Hong Kong, however, remains largely closed off to visitors as the government tries to reduce Covid-19 infections, even as much of the world has opened up and resumed quarantine-free international travel.

Willie Walsh, director general of the International Air Transport Association, said earlier this month Hong Kong had fallen "off the map" as an aviation hub due to its strict travel restrictions and that it would be difficult for the city to rebuild that reputation.

Chief Executive Carrie Lam Cheng Yuet-ngor responded by defending the city's status as an international aviation hub, noting such a role was included in the nation's 14th five-year plan and pointing to the anticipated completion of the third runway.

But passenger numbers are hovering at a record low. According to the Hong Kong Tourism Board, there were just 1,800 visitor arrivals in March, down 73 per cent from last year. The first three months of the year saw 11,490 visitors, a 30.5 per cent drop compared with the same time last year.

There were just 91,398 arrivals last year, down 97.4 per cent from the 3.57 million inbound travellers recorded in 2020.

Separately, Hong Kong flagship carrier Cathay Pacific Airways has announced a new plan for pilot allowances, in a bid to retain crew following a raft of resignations.

The monthly allowance, which starts from next year, depends on a pilot's rank. It will see the most senior captains get a monthly handout of HK$36,000, amounting to HK$432,000 annually. It would be 9 per cent increase from what they received previously, and comes on top of base salaries and hourly flying rates, according to a Cathay source.

The airline will also increase the annual education allowance for pilots' children to the tune of HK$100,000 per child for annual school fees, for up to three children and this would apply to schools in Hong Kong and overseas. It would be a HK$40,000 and HK$20,000 increase for second and first officers respectively, and remains unchanged for captains.

"This is a significant investment in our pilots at this time," a Cathay spokeswoman said in a statement.

The beleaguered carrier has been burning through as much as HK$1.5 billion in cash monthly since February. Battered by the city's strict travel restrictions, it has slashed the number of flights into Hong Kong and is operating at just 2 per cent of pre-pandemic passenger capacity.

As part of a restructuring exercise in October 2020, the company cut 5,900 jobs, lowered pay for flight staff and shut its regional brand, Cathay Dragon.