Direct bus line from high-speed rail terminus at West Kowloon to the arts hub among a slew of new initiatives to entice visitors.
Hong Kong's West Kowloon Cultural District arts hub is pinning its hopes on mainland Chinese tourists amid the full resumption of cross-border travel, a senior official has said, after it recorded widening losses last year.

Betty Fung Ching Suk-yee, CEO of the West Kowloon Cultural District Authority which oversees the arts hub, on Wednesday unveiled new initiatives to attract visitors in the wake of the return of quarantine-free travel with the mainland earlier this month after three years.

Fung said she expected the share of revenue from ticket sales to increase to between 20 and 30 per cent following the border reopening.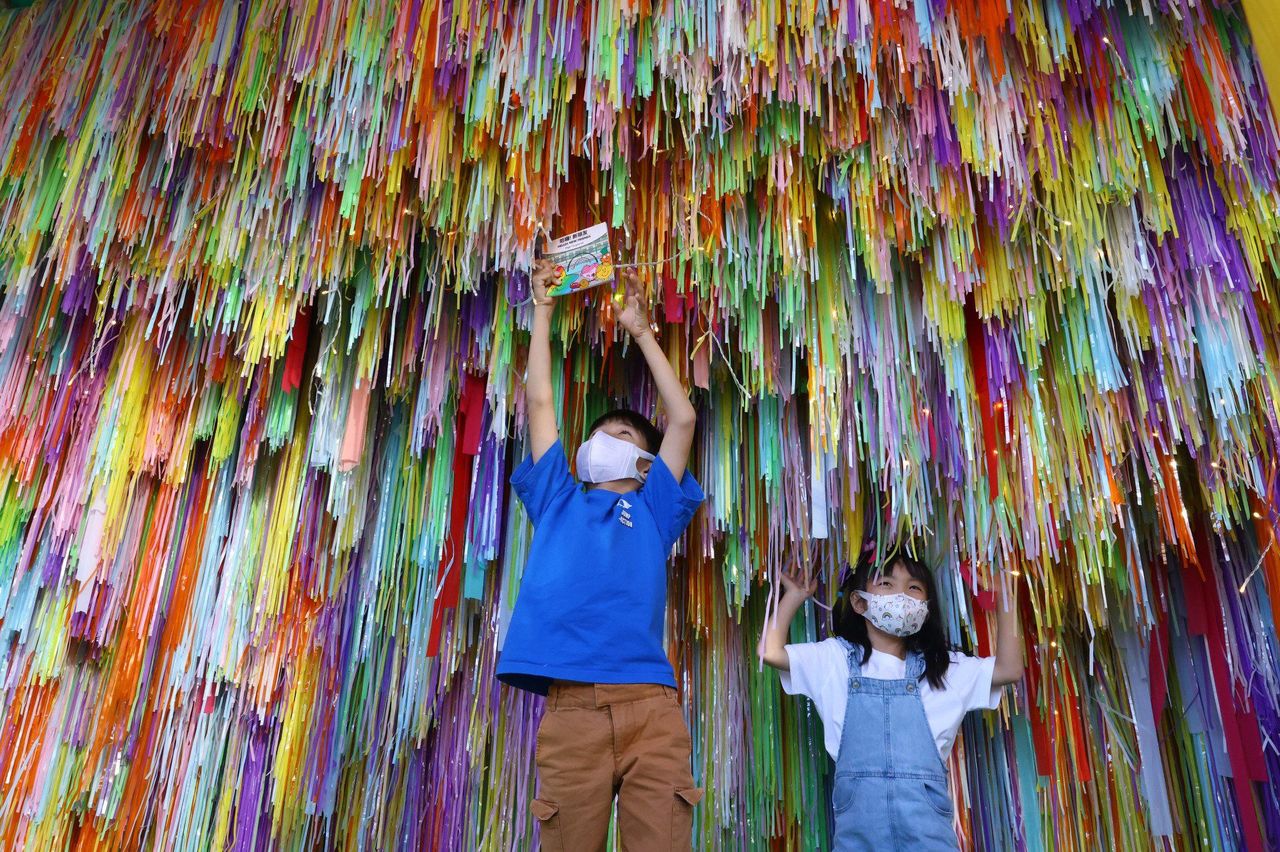 An event by the Hong Kong Tourism Board at the West Kowloon Cultural District.
"If I am optimistic enough, I think [the travellers] will help with our deficit issue. Admission income is a very important source of revenue for us," Fung said.
The Hong Kong Palace Museum has attracted 710,000 visitors since its opening last July, while 2.48 million people have flocked to the M+ museum of visual culture, which is also part of the arts hub, since November 2021.
The art precinct's net losses almost doubled from HK$869 million (US$111.3 million) in 2021 to HK$1.56 billion in 2022, but 2023 marks the first year that the two museums, which opened during Hong Kong's strict
Covid
-19 pandemic control measures, will be able to welcome travellers from both the mainland and overseas who do not need to quarantine to enter the city.
To entice visitors, the authority will launch a direct bus line from the cross-border high-speed rail terminus at West Kowloon to the arts hub and water taxi services across Victoria Harbour. Car parks will be increased to solve the area's long-standing traffic congestion problem.
Despite the widened deficit, Fung said current funding was enough for the cultural district to operate until the end of 2024, as a commercial site was sold to Sun Hung Kai Properties (SHKP) for HK$10.5 billion in November last year, and sales from venue bookings and memberships, as well as the number of sponsors, was better than expected in 2022.
More spending is expected as the hub's two museums will each hold three special exhibitions and other additional events in the cultural area this year. The cultural district's second phase, which includes the Lyric Theatre Complex, is expected to open in 2025.
The West Kowloon Cultural District Authority is a self-financing statutory body. M+ and the Palace Museum currently require HK$600 million a year in funding, the authority head said.
Fung said given the city's financial challenges, it was not the "right time" to ask the government for funding. However, she said she expected the city could cooperate for the special exhibitions or programmes in terms of communication and publicity. "This is also a type of funding," she said.
M+ began charging fees last November for entrance and attracted 420,000 visitors after it ended its year-long free admission.