Deputy transport secretary Amy Wong says government will weigh up public acceptance and lawmaker feedback before deciding on final price rises.
Hong Kong's Star Ferry has gone overboard with a proposal to double its fares, transport authorities have said, promising the final increase would take into account the company's financial difficulties and the public's willingness to absorb yet another price hike for a basic service.

Deputy Secretary for Transport and Logistics Amy Wong Pui-man made the pledge on Friday to lawmakers, who called the requested price increase "shockingly high" and urged the government to look into how the company's piers could be rejuvenated to boost their business potential.

"What we gather from the lawmakers is that Star Ferry has a valid reason to ask for fare increases, but asking to double fares is way too much," Wong told the transport panel members.

"We also think that the proposed fare rises are high, and we'll balance different factors, such as public acceptance, before deciding on the final fare rises."

She recognised the need to increase prices due to the financial difficulties facing the 124-year-old company. In 2021, its ferries carried only 9.57 million passengers, a 46 per cent drop from 17.97 million in 2019.

Star Ferry is seeking to double adult fares for upper deck seats on the Central to Tsim Sha Tsui route to HK$6.40 (82 US cents) on weekdays and HK$8.40 on weekends and holidays. The same increase is also being sought for the full-price fare for rides from Wan Chai to Tsim Sha Tsui.

Lower-deck trips would also double, while children would be charged HK$3.60 to HK$5 a trip depending on the travel date, route and deck involved.

Monthly tickets, meanwhile, would double to HK$320 and tourist tickets to HK$64.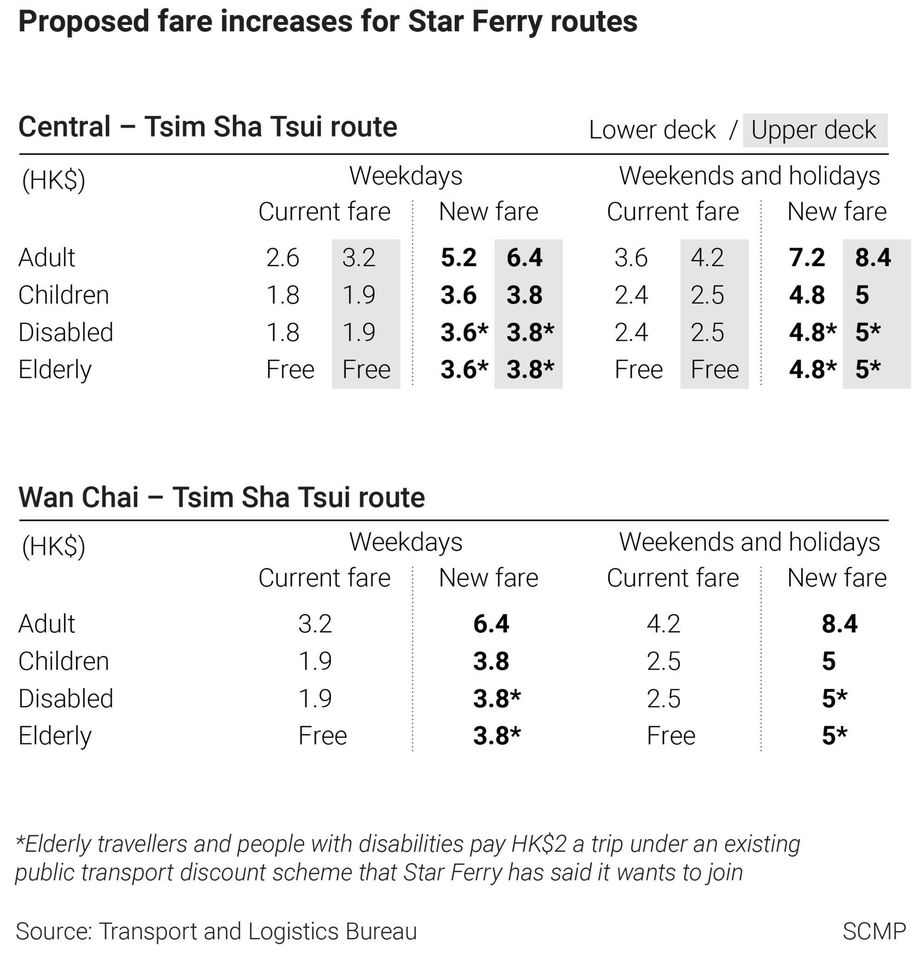 The elderly, who currently enjoy free ferry rides, could pay as much as HK$5 a trip. But the company said it would apply to join the government's HK$2 flat fare scheme for the elderly and disabled.
Wong said the government would come up with a revised proposal for the Executive Council's approval after taking into account lawmakers' opinions and consulting the Transport Advisory Committee.
Star Ferry's general manager David Chow Cheuk-yin said the firm had no choice but to raise fares as it had accumulated losses of more than HK$85 million since 2020 due to the
Covid
-19 pandemic. The company now owes banks more than HK$72 million.
"We are sorry for shocking the public. This is the last resort that we are compelled to make," he said. "We are now heavily in debt with no end in sight while still burning HK$1 million per week to support operations. But we will study all possible concession options."
Various lawmakers at Friday's meeting called on the government to curb the price rises, saying the latest proposals would likely drive away the public and threaten the ferry's survival.
But they all agreed the Star Ferry was an iconic tourist attraction and the government needed to think of ways to diversify its revenue.
"It seems that the Star Ferry is now drinking poison to quench a thirst by asking for the high fare rise to ease its financial difficulties," said legislator Chan Hok-Fung of the Democratic Alliance for the Betterment and Progress of Hong Kong.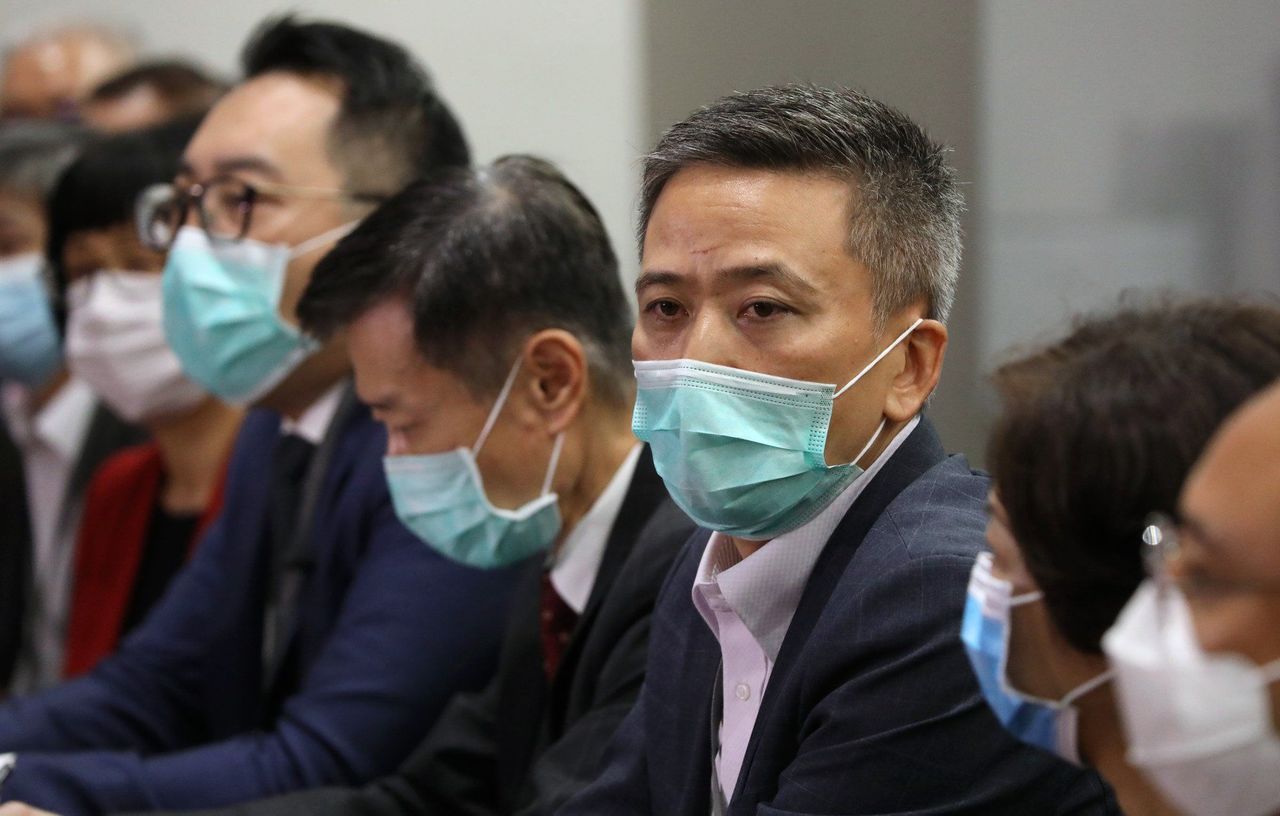 Perry Yiu was among the lawmakers calling for a rethink.

"But there will be a higher chance that it will push itself to a dead end as passengers will look for alternative transport means."

Tourism lawmaker Perry Yiu Pak-leung agreed, saying: "Even if Star Ferry doubles its fares, it is difficult to be sustainable. The government should develop Star Ferry as a cultural tourism attraction to boost the firm's vibrant growth."

The Star Ferry fare changes are among a flurry of transport and public utility price increases on the cards for Hongkongers, with urban taxi operators the latest to put forward a request. Industry representatives on Thursday asked the government to raise the flag fall charge by HK$6 from the present HK$27.