Two employees at Sogo flagship store in Causeway Bay have tested preliminarily positive for Covid-19, prompting mall to close for weekend.
One of Hong Kong's largest department stores has temporarily closed this weekend after two employees tested preliminarily positive for the coronavirus, as the city's major banks suspended branches to stop the spread of the fifth wave.

Two staff members at the Sogo flagship store saw their test results come back preliminarily positive for Covid-19, prompting the retail heart of downtown Causeway Bay to shut its doors for Saturday and Sunday.

In a statement on its Facebook page, the department store said the whole site, including all facilities and floors, would be disinfected and all staff required to take Covid-19 PCR tests.

Meanwhile, the Bank of East Asia said 15 out of its 70 branches would close from February 7 "until further notice".

The bank's main branch in Central, as well as sites in North Point, Aberdeen, Telford Plaza, Mong Kok North, Sheung Shui, Sha Tin Plaza, and Tsuen Wan Sha Tsui Road, will remain open between 9am and noon on Mondays to Saturdays.

"Measures for staff and customer health protection will continue to be in place at our branches," said the bank in a statement, adding that digital banking services would still continue.

The Bank of China followed suit, notifying its customers on Saturday that it would close 51 branches from February 7, in addition to six previously shut sites, until further notice "in support of the epidemic prevention work."

Business hours for the remaining branches will be from 9am to 4pm on Mondays to Fridays, while select sites will maintain services on Saturdays from 9am to noon.

Standard Chartered also said it would close branches "in light of the deteriorating Covid-19 situation in Hong Kong and to align with the government's latest anti-epidemic measures."

The bank said that from February 8 to 25, it would schedule between 22 and 29 of its 66 branches to close alternately each week.

On Saturdays, only branches at Des Voeux Road, Kwun Tong, Mong Kok, Shatin Plaza, Chung On Street, Yuen Long would remain open between 10am and 1pm.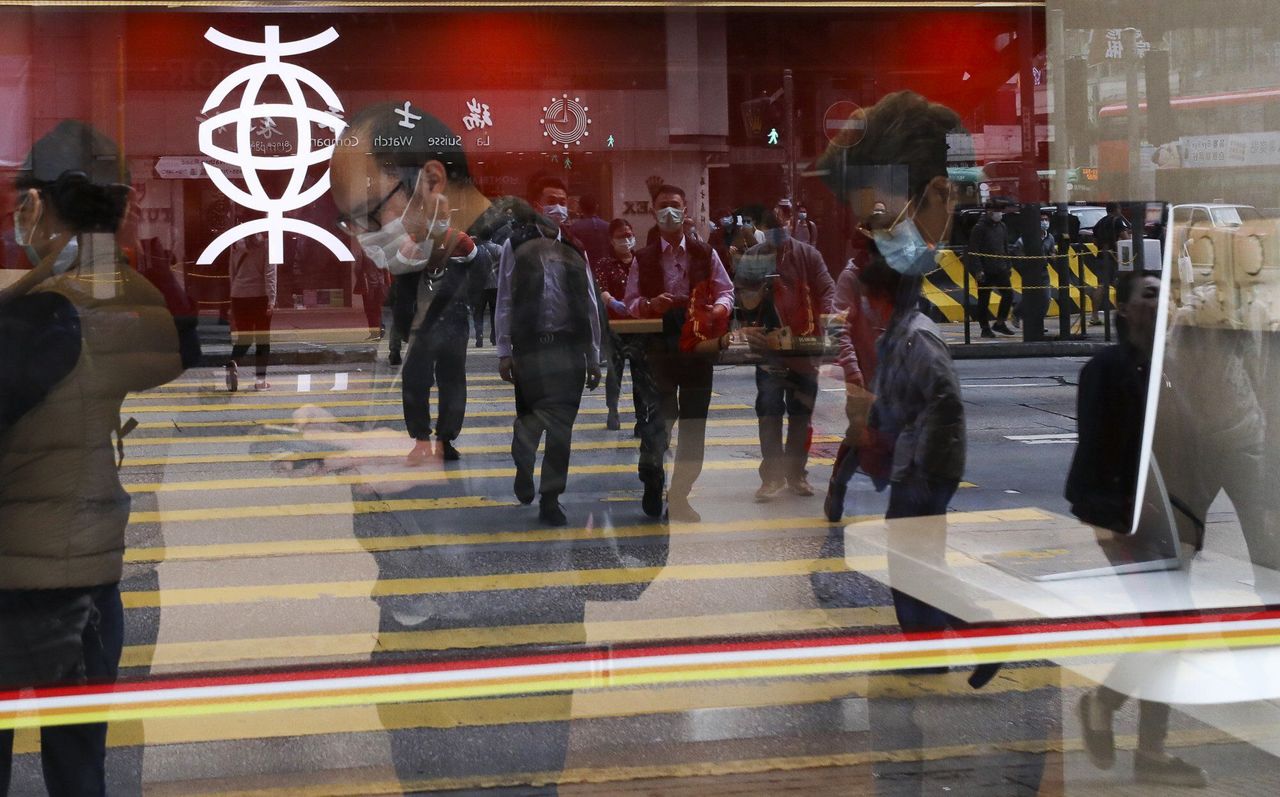 The Bank of East Asia will close 15 branches from February 7.

The closures of stores and businesses continue amid the city's worsening fifth wave of infections, with a record 351 cases on Saturday, as Hong Kong's leader said it was the worst outbreak in the two years of the pandemic.

On Friday, Chief Executive Carrie Lam Cheng Yuet-ngor warned of a spike in cases after Lunar New Year, due to family gatherings and at places of worship.

According to Lam, the Executive Council, her de facto cabinet, will meet next week to discuss the further tightening of social-distancing rules.

Businesses have been hit hard by the strict measures, as many Hongkongers have opted to stay home due to a surge in infection numbers.

Current regulations have seen the closure of 15 types of businesses – including fitness centres, beauty parlours, cinemas, theme parks, bars and pubs, while restaurants must stop serving dine-in customers after 6pm.

The 15-day Lunar New Year season, usually a bustling period of shopping, parades, family reunions and banquets, has been toned down since the pandemic hit the city around this time.

Dozens of shopping centres have become "eerily empty" after being hit with compulsory testing orders over the past week, said retail sector lawmaker Peter Shiu Ka-fai, especially in districts like Sha Tin and Tsuen Wan, where Covid-19 infections have surged.

With the ban on evening dine-in services, shoppers were mostly out in the afternoon after lunch, rather than at night, with some companies closing their doors early at around 8pm.

On the retail front, the government announced on Monday that sales were at HK$353 billion (US$45.31 billion) last year, an increase of 8.1 per cent from 2020, but remained 27.2 per cent below pre-pandemic and social unrest levels in 2018.