Although China has been strengthening its intellectual property laws, weak enforcement remains a concern, especially for foreign firms. A recent bill on reciprocal recognition and enforcement of judgments in civil and commercial matters between Hong Kong and the mainland puts the city in a unique position.
No image is a more iconic signifier of the end of a court case than the judge banging his or her gavel. When the gavel comes down and a verdict is delivered, the case comes to an end. For most litigants, the objective of seeking a win in court is to obtain justice and remedy. The latter can only occur if judgments are enforced.

Among the challenges facing foreign companies operating in China, two that are often cited are the country's opaque administrative rules and regulations, and the protection of intellectual property rights.

Since joining the World Trade Organization in 2001, China has strengthened its legal framework and amended its laws and regulations on intellectual property rights, most recently last October with the 14th Five-Year Plan Notice on Intellectual Property.

However, existing mechanisms for enforcement of civil and commercial judgments between Hong Kong and the mainland do not meet the needs of stakeholders, including the business community. This is especially true given the extensive and growing socioeconomic ties between the two places.

Weak enforcement continues to impede China's intellectual property rights system. Foreign firms have long complained that enforcing their intellectual property rights in China is difficult due to local judicial protectionism, challenges in obtaining evidence, small awards of damages, and a perceived bias against foreign firms.

The awkwardly named and recently introduced "Mainland Judgments in Civil and Commercial Matters (Reciprocal Enforcement) Bill" aims to assist with this and other legal issues through a reciprocal arrangement on recognition and enforcement of judgments.

This trend of wider reciprocal enforcement of judgments is also mirrored in the international context. The Hague Judgments Convention of 2019, an international treaty on recognition and enforcement of foreign judgments in civil or commercial matters, was signed by six parties including the United States.

Modelled on the Hague Judgments Convention, Hong Kong's bill is in line with international standards. It covers a wide range of judgments on contractual disputes and those relating to other civil wrongs that result in injury or harm, including certain types of disputes over intellectual property rights.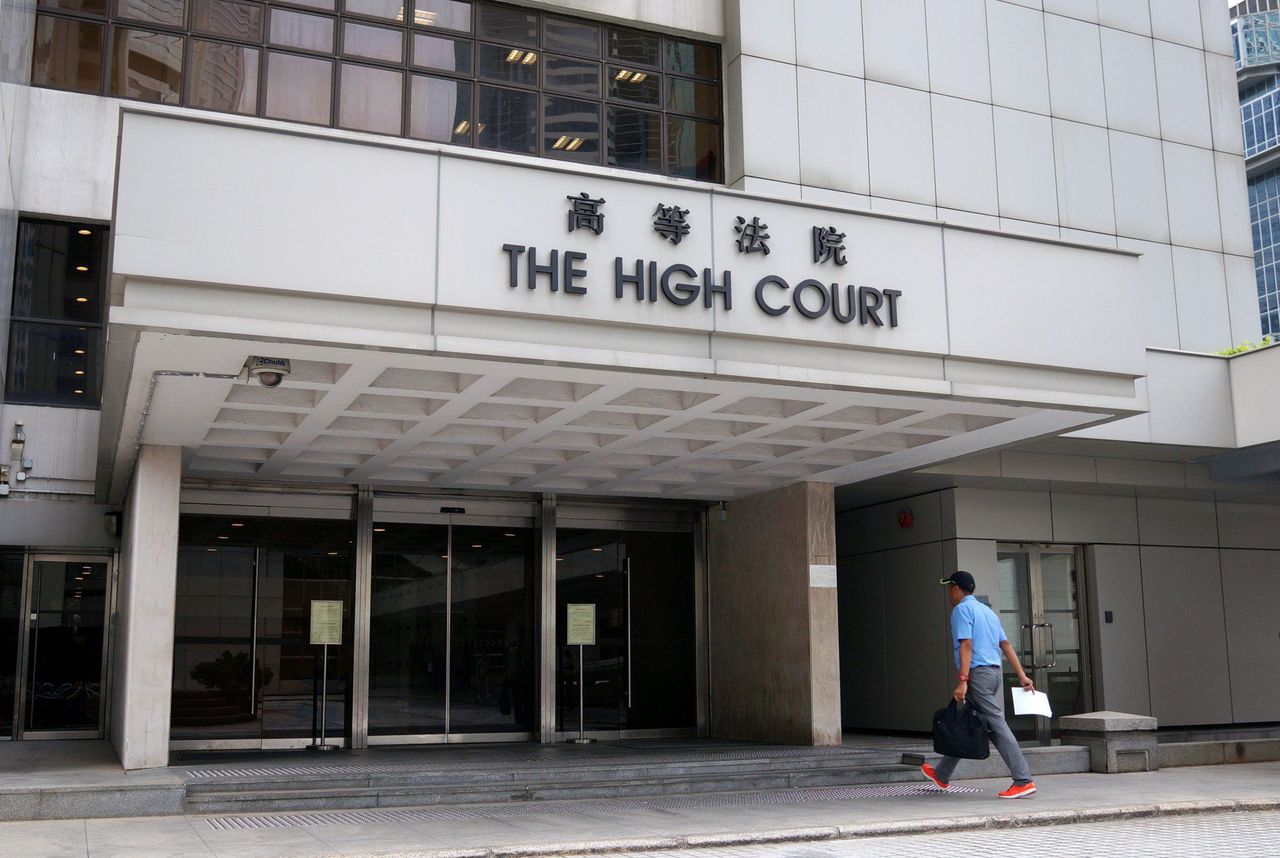 A man walks into the High Court in Admiralty in May 2017. A new bill, if passed, would will allow Hong Kong court judgments to be enforced on the mainland.

The bill allows for Hong Kong judgments in a specified range of civil or commercial matters to be "registered" on the mainland and vice versa. More importantly, this means that judgments given by Hong Kong courts can be enforced on the mainland. This is will enhance Hong Kong's overall competitiveness.

It also marks a huge step forward for Hong Kong's plans to develop into a regional intellectual property trading centre. The bill adds another tool to Hong Kong's toolbox of a strong intellectual property protection regime, efficient intellectual property commercialisation, a sophisticated service sector, and sound legal and judicial systems.

A beneficiary of "one country, two systems", Hong Kong will be the only jurisdiction to have such a broad reciprocal enforcement mechanism with the mainland. The bill even covers non-monetary relief and judgments on certain types of intellectual property disputes which are excluded under the Hague Judgments Convention.

Whereas judgments given in other jurisdictions like Singapore can only be enforced on the mainland on a case-by-case basis, Hong Kong's judgments will benefit from enforcement with certainty.

The fact that Hong Kong judgments can be enforced on the mainland effectively makes our city appealing as a place for the governing law of China contracts, and also an attractive place to resolve commercial contractual disputes.

The bill will further enhance Hong Kong's status as a leading centre for international legal and dispute resolution. As an example, local and international businesses can take advantage of Hong Kong's sound legal system to resolve investment and commercial disputes related to Belt and Road Initiative projects.

The reciprocal enforcement mechanism should also augment international firms' confidence in investing in the Greater Bay Area.

Hopefully, Hong Kong will be seen as a neutral and impartial place for litigating contractual disputes with mainland firms. Add in our world-class international financial and logistics capabilities, and Hong Kong can solidify its position as the key jurisdiction for foreign investment into China.

We will soon have an unique and noteworthy legal product to market, which can help Hong Kong retain its international stature as the gateway to China, with the enormous commercial opportunities that come with it.