The head of Hong Kong's securities regulator, who is undergoing compulsory quarantine, believes the city's zero-Covid approach, will not affect its status as a finance centre
The head of Hong Kong's securities watchdog categorically defended the government's restrictive quarantine policy, saying that it will not affect the city's status as a global finance hub.

"There will be no long-term impact on Hong Kong as an international financial centre," said Ashley Alder, chief executive of Securities and Futures Commission.

Alder, who is currently undergoing a 21-day quarantine after returning from the COP26 climate summit in Glasgow, answered media queries from his hotel room as he remotely took part in the SFC Regulatory Forum.

Other financial centres like Singapore, London and New York have eased travel restrictions and opted for "living with Covid". Hong Kong, on the other hand, has adopted a zero-Covid-19 policy and requires travellers to undergo up to 21 days of compulsory quarantine.

"The other cities cannot replicate what we are doing," he said. "Hong Kong has a range of successful cross-border trading schemes with the mainland, including the two Stock Connect schemes, Bond Connect and Wealth Management Connect schemes."

He pointed out that other cities did not have such mechanisms for moving capital in and out of the mainland.

Alder, who is currently in the last week of quarantine, said his personal experience has been fine. "I personally find that I have more time and space to think."

The SFC chief said he understood the concerns of the financial sector about the quarantine rules, but said the Hong Kong government would need to achieve a balance as it focuses on reopening the border with the mainland first.

The first phase of the much-anticipated reopening of the border between Hong Kong and mainland China, without having to undergo Covid-19 quarantine, was brought forward to early next month from the original start date of December 17, the Post reported last week, citing sources.

International financial firms have urged Hong Kong to ease its zero-Covid-19 approach.

A survey compiled by the Asia Securities Industry and Financial Markets Association found that nine out of 10 of the association's members were finding it difficult to operate here because of the highly restrictive Covid-19 policies. Some 48 per cent of respondents were contemplating moving staff or functions away from Hong Kong amid such challenges, the survey showed.

The association, which counts 150 banks and asset managers as members, including BlackRock, Goldman Sachs and JPMorgan, last month sent a letter to Financial Secretary Paul Chan Mo-po, urging him to give a clear road map of how the city plans to resume normal operations like other international financial centres.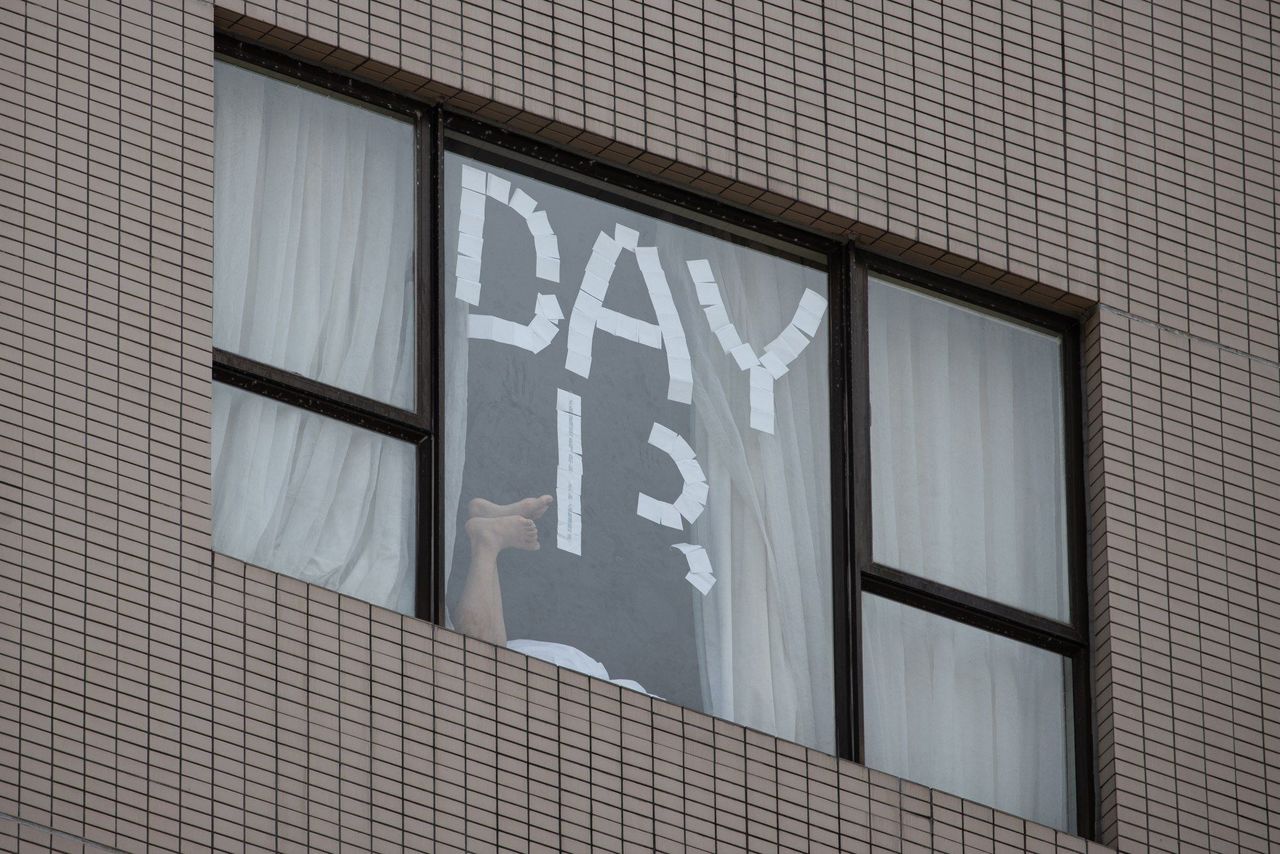 Hong Kong's mandatory quarantine measure requires residents returning from overseas to undergo up to 21 days of isolation in a government-mandated hotel.

At Thursday's forum, SFC deputy chief executive Julia Leung Fung-yee said that local brokers and financial firms do not face systemic risks arising from the debt crisis affecting mainland developers like China Evergrande Group and Kaisa Group Holdings.

Highly indebted Chinese developers have been trying to buy time with partial repayments and debt restructurings in recent months amid a liquidity crunch after Beijing instituted new rules designed to stem speculative bubbles in the residential property market.

"We have stress tested and confirmed the risks arising from the debt crisis of mainland developers, such as Evergrande, are manageable," Leung said. "The buyers of the high-yield bonds are usually professional investors who are more sophisticated and can manage the risks."