The decision to bulldoze Kowloon Walled City in 1993 wasted a chance to create a cultural treasure that celebrates its history and character. Instead of cookie-cutter shopping centres and residential towers, Hong Kong needs development that evolves from the local characteristics of each district.
When asked about "organic architecture", the general public – as well as some architects – might have the false impression it involves structures built in organic shapes or resembling natural forms such as a flower, a seashell, an icicle or an animal.

Frank Lloyd Wright, the master of organic architecture in the last century, saw it as a phenomenon in which the native character of the built structure seamlessly integrated with the environment and surrounding context. Architecture did not impose itself on nature but became part of it.

Wright's architecture went a step further, revealing how spaces could evolve and adapt. They are considered "organic" precisely because of their ability to grow like organisms.

According to Patricia Mooney-Melvin in The Organic City, a similar concept can apply to a city as "an organism composed of interdependent neighbourhoods". Development would be decided at the local level by social planners and organisers as the implementation of these projects often faces challenges from city leaders and politicians.

The idea of organic city growth has taken various forms since, but it has always highlighted a gap between the authorities and local communities.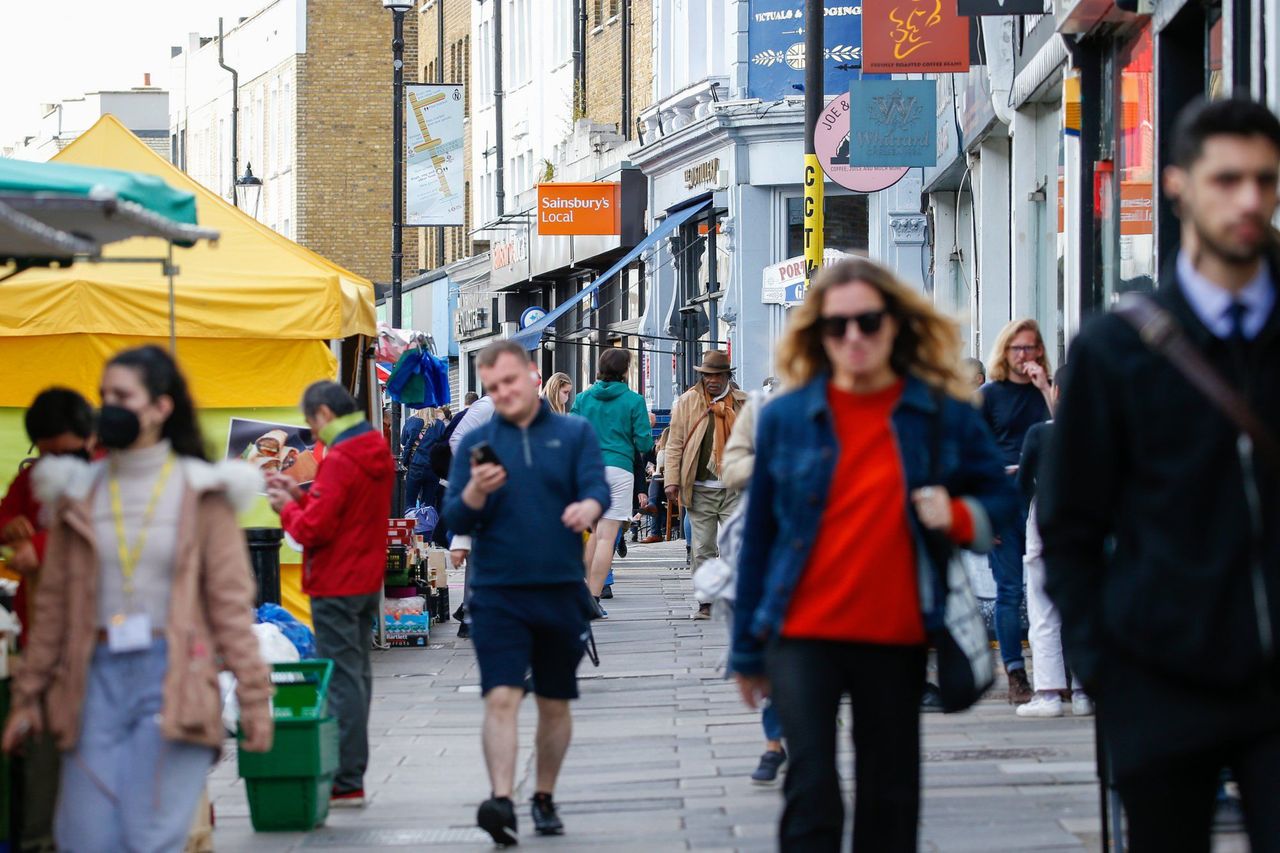 Pedestrians walk along Portobello Road in the Notting Hill district of London on May 12, 2021.

To name a few successful examples, New York's Meatpacking District went through a magical transformation. Its former meatpacking plants and slaughterhouses turned into a hip and trendy commercial hub with stores, art venues, restaurants and lifestyle hotels huddled around cobblestone streets.

London's Notting Hill district used to be occupied by Caribbean immigrants in subdivided rental units, but it reinvented itself into a fashionable, must-visit neighbourhood lined with colourful Victorian town houses atop curbside cafes, bistros, craft shops and street markets. The area hosts the annual Notting Hill Carnival at the end of summer to celebrate the British West Indian community and cultural diversity.

Such organic redevelopments are not exclusive to the Western world. Similar types of revitalisation can be found in the alleyways of Nanluoguxiang in Beijing or Tianzifang in Shanghai where hutongs and longtang were converted into major tourist attractions.

A contrasting example is the area just south of Brandenburg Gate in Berlin, which was heavily bombarded during World War II. The whole district had to be rebuilt from the ground up and became Potsdamer Platz. Currently, one sees a bustling business district with high-rise towers in glass, concrete and steel but without much cultural character or historical context.

We had our own episode of completely tearing down and rebuilding in Hong Kong when the government demolished Kowloon Walled City in 1993. The decision was controversial at the time but perhaps understandable given the area had become an ultra-high-density slum with unlicensed and unsafe business practices, not to mention a haven for organised crime, illegal gambling and drug abuse.

If Brazilian tour guides can offer walking tours of favelas in Rio de Janeiro, though, a revamped Walled City could have been a huge tourist draw. Everyone could have learned about the history of the self-governing "city within the city", a 2.8-hectare site which officially remained Chinese territory even during the colonial era.

The Walled City could have been redeveloped in a more conceptually sophisticated way that preserved its character. We lost an opportunity to turn it from a dystopia into a cultural treasure.

Kowloon City once again appears to be under the knife, with the Urban Renewal Authority recently announcing a HK$15 billion (US$1.9 billion) redevelopment plan of the Lung Shing area covering more than 37,000 square metres and affecting hundreds of households and small businesses. Many low-rise tenement houses and ethnic businesses will not survive.

Wai Chi-sing, the Urban Renewal Authority's managing director, said the plan was to avoid single-block projects and discourage "fragmentation" of the district, but this fails to recognise that fragments are precisely what a city is supposed to be made of.

Fragments are where we find cultural diversity, pockets of neighbourhoods, hidden treasures and a variety of experiences in a multilayered and multicultural city. Do we want all districts to look the same and all development to repeat an identical formula?

Organic growth does not mean out-of-control development. The government can provide formative guidelines and work with local neighbourhoods and residents on a vision for Kowloon City. The Urban Renewal Authority should thoroughly evaluate existing structures and retain as many as possible while holding owners and landlords responsible for complying with achievable safety and hygiene standards.

Nowadays, as we question the benefits of globalisation, we do not want the same shopping centres with global brands, cookie-cutter residential towers and franchised fast-food joints and cafes that are hardly distinguishable from one district to another. Instead, we cherish authenticity, tailored experiences, new brand concepts and lifestyles that evolve from local characteristics within an organic city.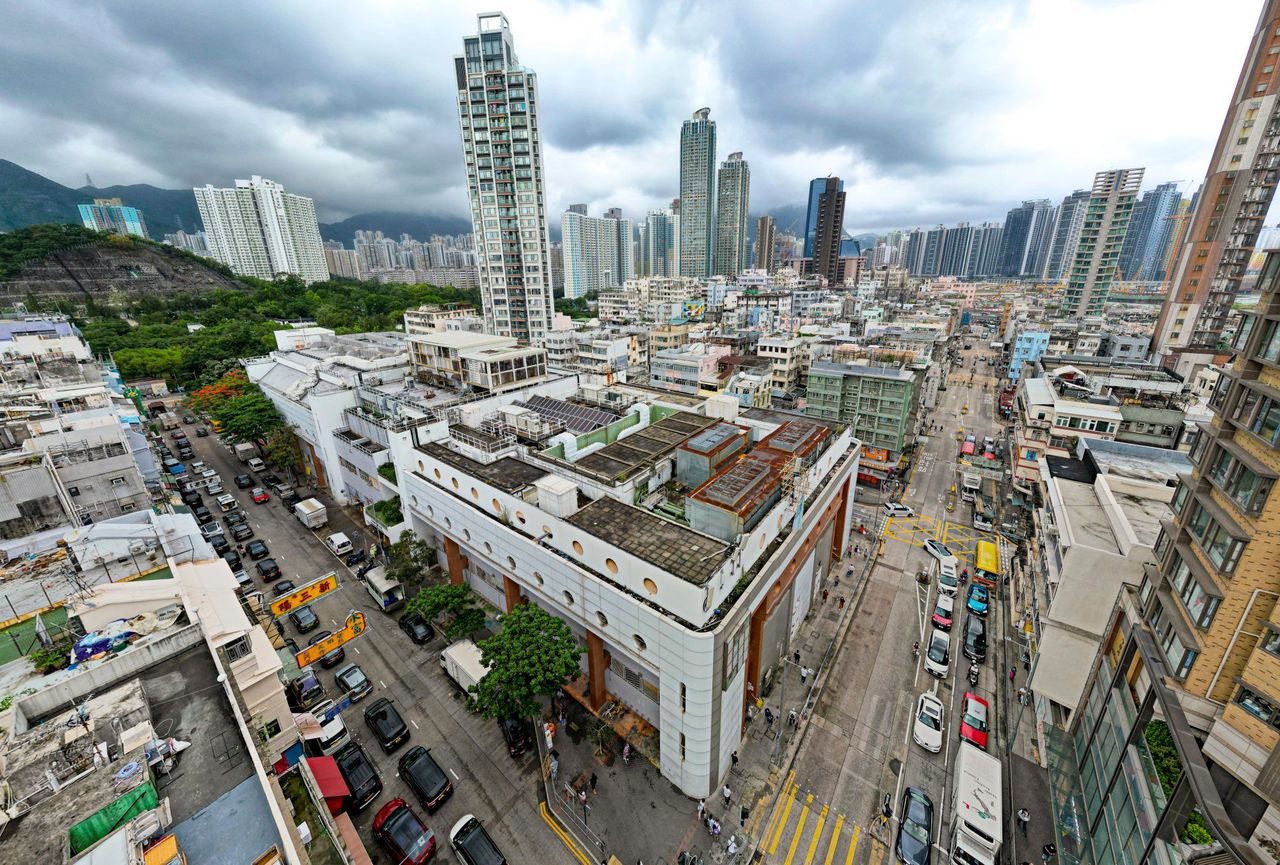 The wet market in the Lung Shing area of Kowloon City on May 27. The Urban Renewal Authority has announced plans to redevelop the area.

Such a unique experience cannot be airdropped into a district or implemented without understanding the underlying historic and cultural context of the place. Instead, it needs to grow from within.

To borrow the words of Alvar Aalto – another master architect who was once dubbed the "Finnish Frank Lloyd Wright" by The Wall Street Journal – "the very essence of architecture consists of a variety and development reminiscent of natural organic life. This is the only true style in architecture."