Steps include tougher social-distancing rules, suspension of face-to-face meetings and quick test kits for workers.
Hong Kong's rail operator, public utilities and telecoms firms have ramped up their Covid-19 precautionary measures to ensure service can continue largely uninterrupted during the escalating fifth wave.

The measures included stringent social-distancing measures, work-from-home arrangements for office staff, suspension of face-to-face meetings, enhanced protective equipment and quick test kits for employees.

The MTR Corporation, which employs more than 17,000 staff and carries an average of 3.5 million passengers per day, resumed its work-from-home arrangements for back-office staff on February 5.

The rail giant also told its workers last month they would not be allowed to enter the company's premises if they had not had at least one dose of a Covid-19 vaccine by February 23, except for those who were medically exempted. The firm would not accept regular testing as an alternative, it added.

A company spokeswoman said the rail operator had prepared contingency measures should the number of staff infections increase.

"In view of the possibility that the number of staff infections may increase along with the escalating pandemic, our company has already drawn up a contingency plan," she said. "We'll also keep a close eye on the pandemic situation and will make necessary adjustments accordingly."

The enhanced measures came as Hong Kong confirmed 1,161 new Covid-19 infections on Wednesday, marking the first time the daily case count has surpassed 1,000 since the pandemic began.

To curtail the surging fifth wave of infections, Chief Executive Carrie Lam Cheng Yuet-ngor announced on Tuesday a slew of sweeping measures, the toughest social-distancing rules so far, that will impact nearly all facets of daily life. They included extending a new vaccine pass to cover shopping malls and supermarkets, among other premises, from February 24, and more closures of businesses such as hair salons and churches from Thursday.

Tam Kin-chiu, vice-chairman of Hong Kong Federation of Railway Trade Unions, said on Wednesday that the MTR Corp had restricted the number of staff entering its rail canteen and restrooms at the same time.

"In the past, our restrooms could accommodate more than four people at a time, but now no more than four staff are allowed to stay in the restrooms," he said.

Tam said that for the rail giant, the most important step was to prevent clusters of infections among frontline and operational staff to ensure service remained up and running.

"For the MTR, the most important thing is to keep its rail service running," he said. "If the MTR Corp was forced to cut down on its service due to cluster infections among staff, this will be a blow to its image."

Towards this end, staff working in its Operations Control Centre in Tsing Yi must use sanitiser spray machines every time they enter the office, while all face-to-face meetings had been replaced by virtual ones, he said.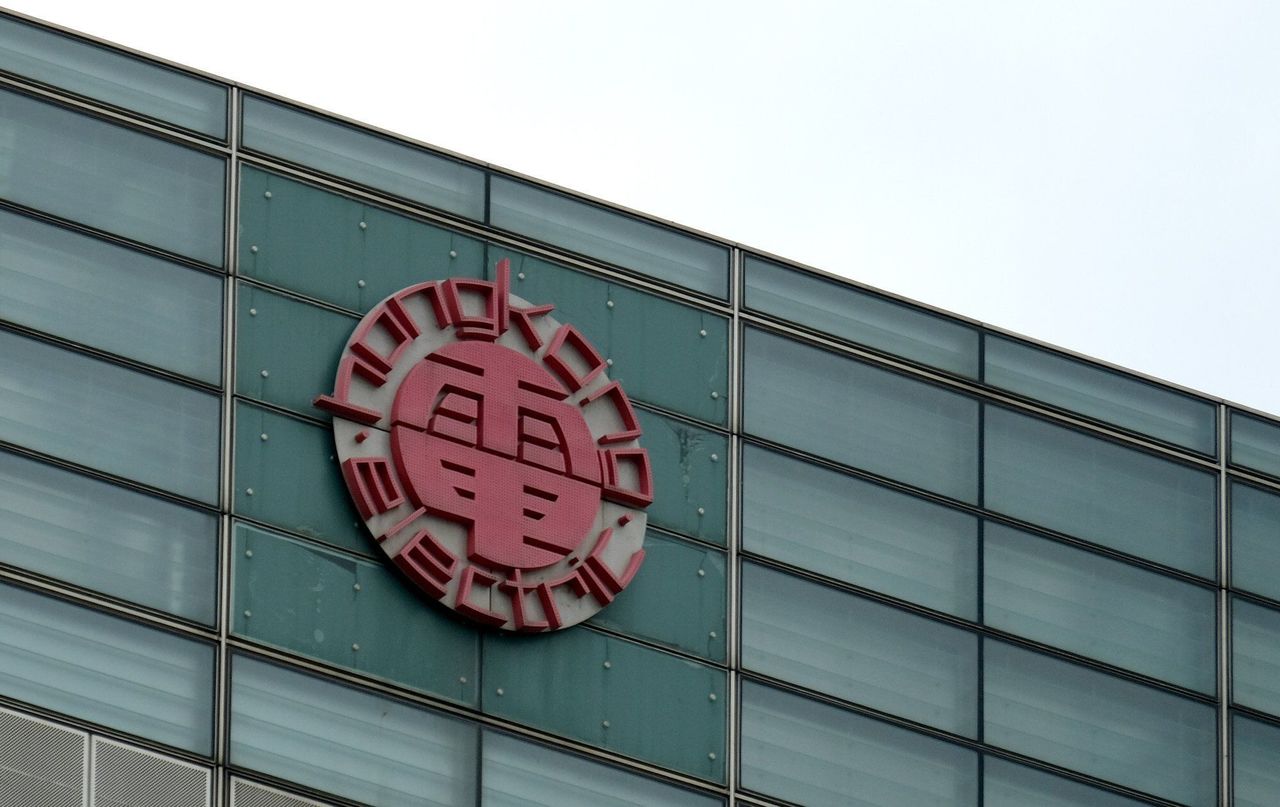 All employees at HK Electric will need to have received at least one dose of the vaccine to enter the company premises.

Power company HK Electric said that from February 16, all staff and contract workers must have received at least one vaccine dose to enter its company premises. For those who are medically exempted, they must be tested every seven days.

The power firm vowed to adopt other precautionary measures, such as flexible work arrangements for staff and contingency plans to ensure a stable electricity supply.

"We have already arranged the non-operational and non-sitework employees to work from home on a rotational basis until further notice … to ensure the health and safety of our employees in all workplaces," its spokeswoman said. "Contingency plans have been formulated to maintain stable and reliable electricity supply for customers."

A spokeswoman for CLP Power said the firm had already allowed staff to work from home since January 7 for those employees whose work permitted it.

"The special arrangement will be reviewed in a timely manner. We will strive to ensure that power generation and supply services would remain normal," she said.

CLP Power has 3,800 employees, while HK Electric has about 1,900 staff.

Local telecoms firm HKBN said it had boosted its precautionary measures against the coronavirus, including distributing quick test kits to staff and upgrading its supply of protective gear for workers.

"We've also comprehensively upgraded the protective supply items provided to frontline and core operational talent, including an unlimited supply of ASTM Level 3 masks, personal protective equipment such as protective clothing, shoe covers, goggles and disinfection products," the firm said.

HKBN said that since January 10, all office and back-end support staff had been working from home.

"Since the outset of the pandemic two years ago, we're extremely proud that our talent has smoothly transitioned to hybrid work-from-home modes and have all the tools to operate remotely and efficiently," it said.

The firm said all retail shops were fully equipped with temperature monitors, certified air purifiers and hand sanitisers, while shop business hours had been temporarily shortened to 11am to 7.30pm to reduce the risk of infections.

As for telecoms firms HKT and PCCW, the group's spokeswoman said the companies had adopted a series of contingency measures to protect the health of staff and customers, such as flexible working hours and work-from-home arrangements for some staff.

"Our shops, as well as installation and maintenance services, will operate as usual, with flexible manpower deployment and schedule adjustments. Employees will be required to wear masks," the spokeswoman said.