Travellers needing 21 days of quarantine face major headaches in booking designated rooms in coming weeks following rule changes.
Travellers needing to book three weeks of hotel quarantine in Hong Kong will probably have to wait until mid-September for availability, according to a Post analysis, after the sudden imposition of stricter rules triggered a scramble for rooms at designated facilities.

But high demand has prompted the government to request that the existing hotel network make hundreds more rooms available to the travelling public, providing a glimmer of hope to those overseas and struggling to enter the city.

Of the city's 36 coronavirus quarantine hotels, only two were offering rooms in August with just nine showing availability in mid-September for a 21-day stretch, a Post check revealed. Four could not be contacted. A third of the dedicated hotels are at full capacity until October.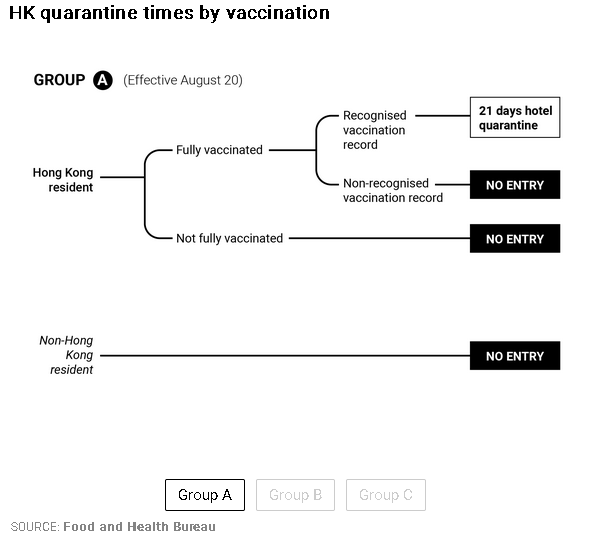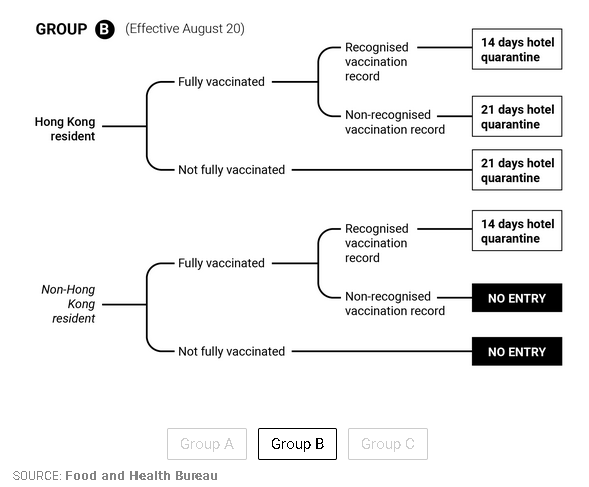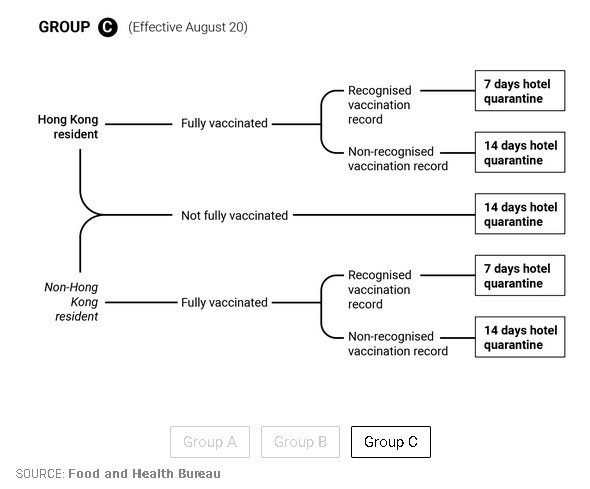 The only availability for three-week bookings in August was at the Sheraton Hong Kong Hotel and Towers, which charged a total of HK$57,300, or HK$2,728 a night, for its mainhouse executive suite, and the Best Western Hotel Causeway Bay, costing HK$8,907. The other hotels can start accepting such bookings again between late September and November.

Guests only looking for two-week quarantine stays have more options. At least five hotels – the Sheraton Hong Kong Hotel and Towers, Best Western Plus Hotel Hong Kong, Best Western Hotel Causeway Bay, Nina Hotel Island South and Four Points by Sheraton Hong Kong, Tung Chung – had availability for check-in between Friday and Sunday.

Causeway Bay's Best Western was the most affordable of the five, with its HK$5,848 quarantine package. The remaining hotels only have two-week availability from between September and November.

The Food and Health Bureau reported that the average booking rate for the 36 hotels in September was at about 83 per cent on Thursday, a jump of 13 per cent from the corresponding figure the Post obtained on Tuesday.

A bureau spokeswoman said the designated premises were capable of providing 11,200 rooms, including some 1,500 that were in reserve. She added the government was planning to ask hotels to make their reserve rooms available in September.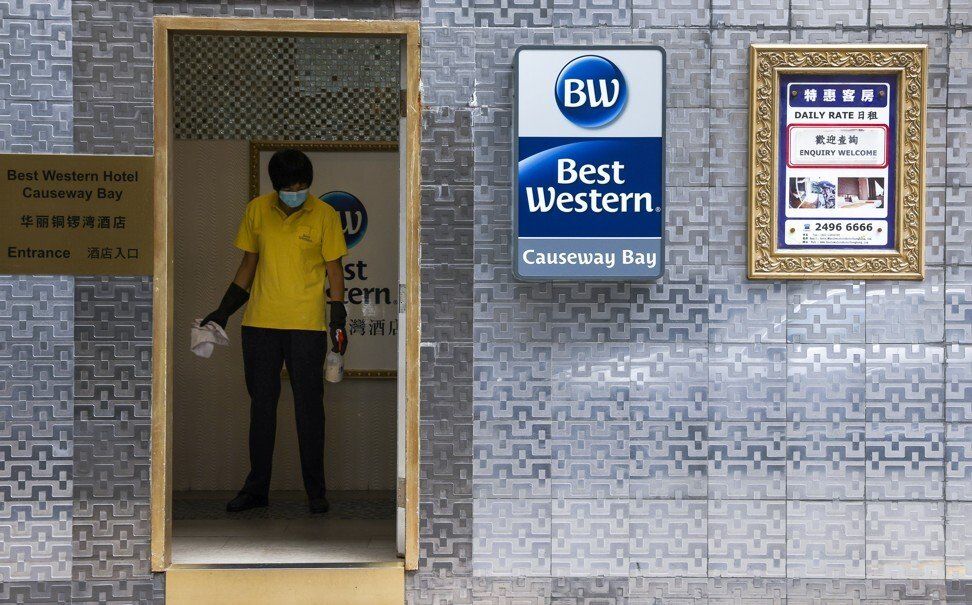 Causeway Bay's Best Western is one of the few Hong Kong hotels with availability in the coming weeks.

Since discovering that Hong Kong's Covid-19 quarantine policy would be tightened from Friday, gym operator Tricia Yap, 38, has been struggling to find a room for herself and her family, who initially went to France for a family emergency.

Yap rang and emailed all the hotels – even begging businesses to offer her a room – so the family, including their three-year-old daughter, could undergo seven days of quarantine as planned, rather than having to endure three weeks.

The government announced on Monday that 15 countries including France would be moved up to the high-risk category, which requires arrivals from those places to quarantine for three weeks.

"If you're going to change policies, also consider the effect of that change. Clearly the current structure is not designed to accommodate everyone trying to rush back before 12am on August 20," she said.

Yap eventually secured a room at Kerry Hotel in Hung Hom, with help from her friend, and landed in Hong Kong on Thursday night. But it cost HK$21,742 for a seven-night package for two adults and a child.

"At least apply the same rules to everyone – celebrities like Nicole Kidman and [some senior financial executives] can simply skip the pain and high cost associated with quarantining, while the rest of us are forced to run through hoops," she said, referring to some of the business-related exemptions.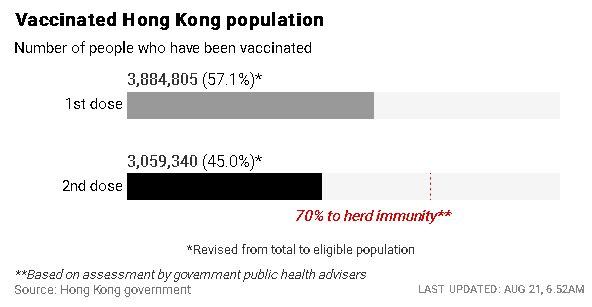 The policy U-turn also caught out fully vaccinated travellers who before the changes were able to reduce their isolation period by seven days through testing positive for antibodies.

The scrapping from Friday of those tests as a way for arrivals to shorten quarantine left many travellers struggling to extend their stay.