Lee died on August 26 of aspiration pneumonia, but was recently treated for a blood circulation disorder.
Lee Tak-hong, a Hong Kong doctor who rose to prominence for his breakthroughs in treating allergies, has died at the age of 71.

Lee, director of the Allergy Centre at Hong Kong Sanatorium and Hospital, died on August 26 at Pamela Youde Nethersole Eastern Hospital with loved ones by his side, according to family members.

His immediate cause of death was aspiration pneumonia, but he had recently been treated for peripheral vascular disease, a type of blood circulation disorder that causes the blood vessels outside the heart and brain to be narrowed or blocked.

He was diagnosed with systemic sclerosis last month, an unexpected and rare autoimmune disease.

Lee was born in Hong Kong but went to England when he was 10. After boarding school, he studied medical sciences at Clare College at Cambridge University and graduated with first-class honours. He completed his clinical training at Guy's Hospital Medical School in London.

He quickly consolidated his reputation as a first class, bench-to-bedside clinical scientist in asthma and allergy, according to Professor Christopher John Corrigan of the faculty of life sciences and medicine at the King's College London. Corrigan previously worked with Lee at the university and at Guy's Hospital.

Lee's work encouraged the pharmaceutical industry to pursue an ultimately successful developmental programme for anti-leukotriene drugs for asthma in the 1980s at a time when some were abandoning this approach, Corrigan said. Today, the drugs are an integral part of international asthma treatment guidelines.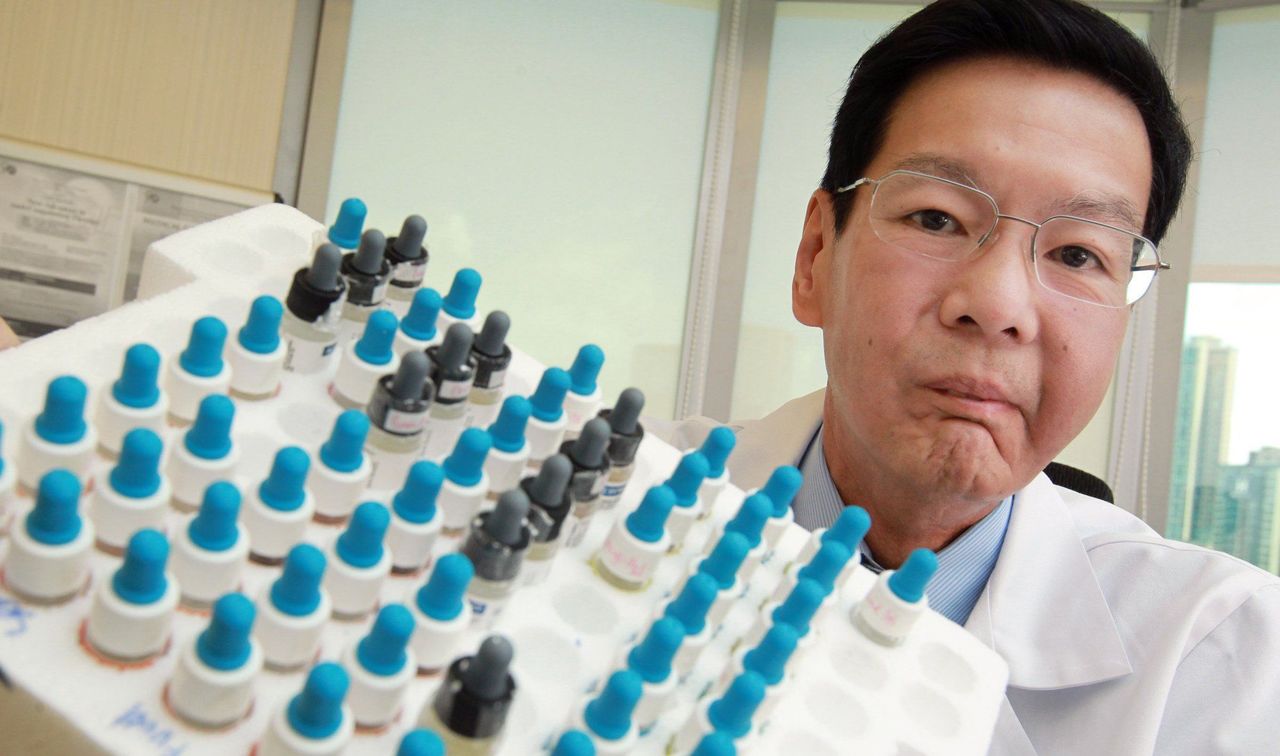 Lee was born in Hong Kong, but went to England when he was 10. He later retired from British academic in 2011 and returned to the city.

In 1996, Lee was diagnosed with complex throat cancer.

"It was an experience that might have halted many careers, but [Lee] not only recovered but bounced to greater heights," Corrigan said.

Lee retired from British academia in 2011 and returned to the city, only to take up the post of inaugural director at the Allergy Centre the next year.

According to another tribute from Christopher Lai, assistant professor at Chinese University's department of microbiology, Lee believed he had to firmly establish allergy studies as a speciality in Hong Kong.

"He knew he would need the support from the government to establish funded posts for trained specialists in Hong Kong, who in turn could contribute to the care of hundreds of thousands of patients with disruptive and potentially life-threatening allergies," Lai wrote.

"Through his leadership, an allergy alliance has been formed with health professionals of related specialities and laypersons who are stakeholders in allergy."

Dr Alson Chan Wai-ming, an honorary consultant at the centre and colleague of Lee's for almost a decade, described his death as a "huge loss" to the medical sector and the hospital, noting how Lee had started developing the city's allergy expertise from scratch.

"He is a giant in the allergy field. He has made a significant contribution to Hong Kong," Chan said. "Lee has done a lot to kick off the development so that [his successors] can continue to operate."

"He felt the call of duty. He could have enjoyed his retirement after returning from the United Kingdom. But he has spared no effort to conduct meetings and connect us with the Academy of Medicine so that we can start and operate the training programme for allergy specialists."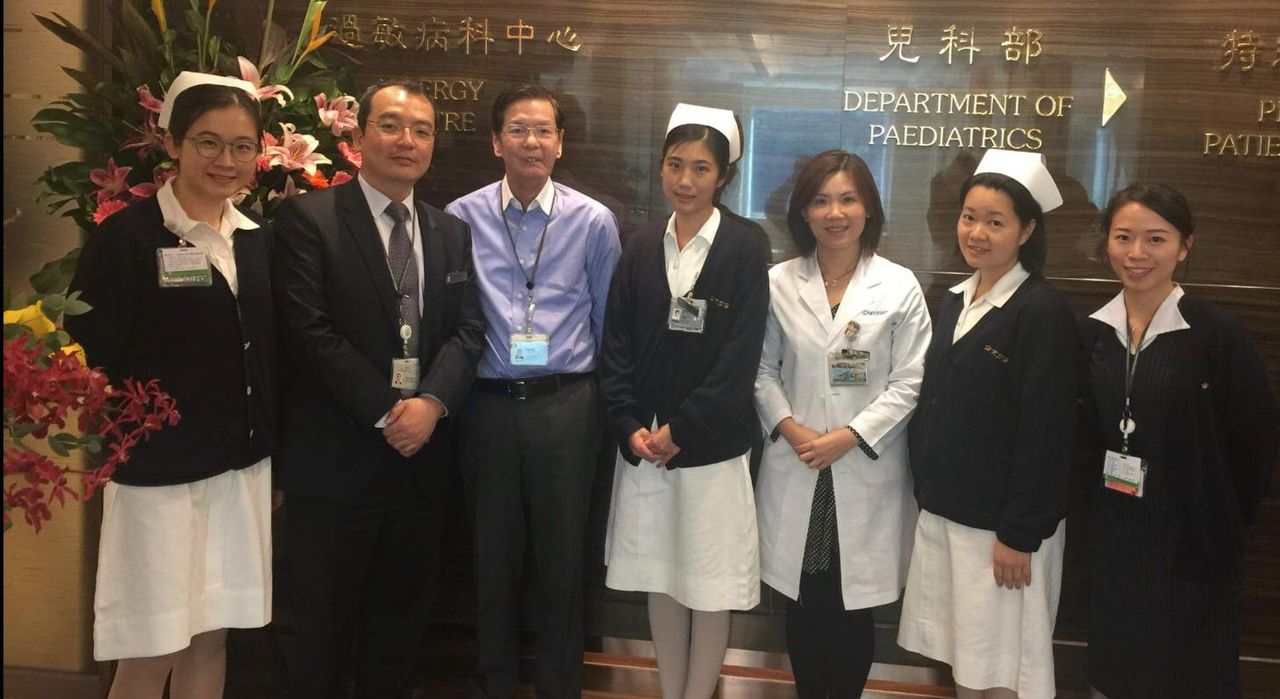 Alson Chan (second from left) pictured with Lee (third from left).

Apart from specialist training, Chan said Lee had built up the mechanism for treating allergies, and was still working on an educational programme for other medical practitioners to understand allergies even in his last days.

Chan also described Lee as the research team's "wordsmith", someone who had high standards and made changes many times on each research paper, while his knowledge and experience had supplemented the inadequacy of local doctors.

"Lee has a 'in for a penny, in for a pound' mindset. We hope to maintain his high standards so that the Allergy Centre will not only help patients, but also contribute to scientific research."

A representative for the Hong Kong Sanatorium and Hospital said its staff were deeply saddened by Lee's death, noting his "significant contributions" in establishing the city's first allergy centre at the private facility in 2012.

"We sorely miss him and extend our deepest sympathy to his family," the representative said.

Lee is survived by his partner, two children and two grandsons.

"It is indescribable the great loss we as a family have suffered, but also within the wider medical community and friends," his son Adrian and daughter Jackie wrote.