Commissioner of Correctional Services Woo Ying-ming, 54, recalls challenges last month in dealing with outbreak among inmates.
The decision to lock down Hong Kong's prisons to contain Covid-19 outbreaks and force inmates to miss trial dates was difficult but necessary, the outgoing head of the Correctional Services Department (CSD) has said, insisting he did a "fair" job in containing the spread of the virus behind bars

In an interview with the Post, Commissioner of Correctional Services Woo Ying-ming, 54, recalled the challenges last month in dealing with the first widespread infections in prisons. The overloaded public hospitals, quarantine facilities and laboratories for coronavirus screenings meant the chief was "on his own" when it came to managing infected detainees.

After securing nearly 50,000 rapid test kits, Woo ordered 8,000 people in custody to undergo five rounds of Covid-19 testing between February 18 and February 27, during which they were forbidden from leaving their cells. They could not attend trials until all of the tests came back negative.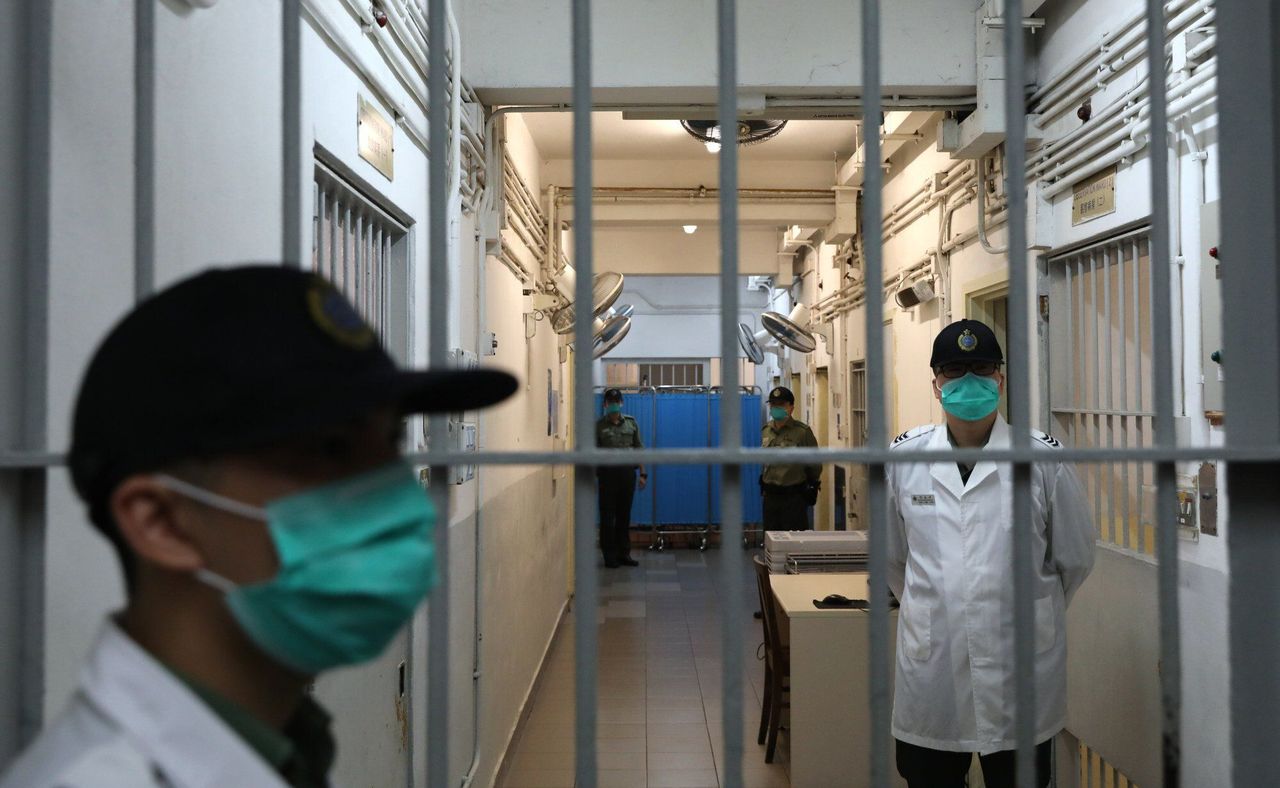 The Lai Chi Kok Reception Centre.

The department also suspended in-person social visits on February 5 and turned three correctional centres into isolation facilities for infected inmates or close contacts already in detention. Visits were set to resume this week.

"Were the measures efficient? I think I did a fair job. The decisions were difficult but I did not hesitate. They were acute and necessary," Woo said. "If we had not conducted universal rapid tests and made our own isolation facilities, I am sure all 8,000 inmates and 7,000 prison staff would have been infected."

Noting the number of infected inmates stood at about 2,400, he added: "I think I could face my conscience."

As of Friday, about 850 infected persons in custody were still undergoing isolation and treatment, while roughly 1,630 have recovered. Daily confirmed cases inside prisons have fallen from 140 in late February to an average of 75 as of last week.

At the peak, an average of 1,000 CSD staff were unable to report for duty each day after either contracting the virus or being listed as close contacts. The average number was down to about 500 last week.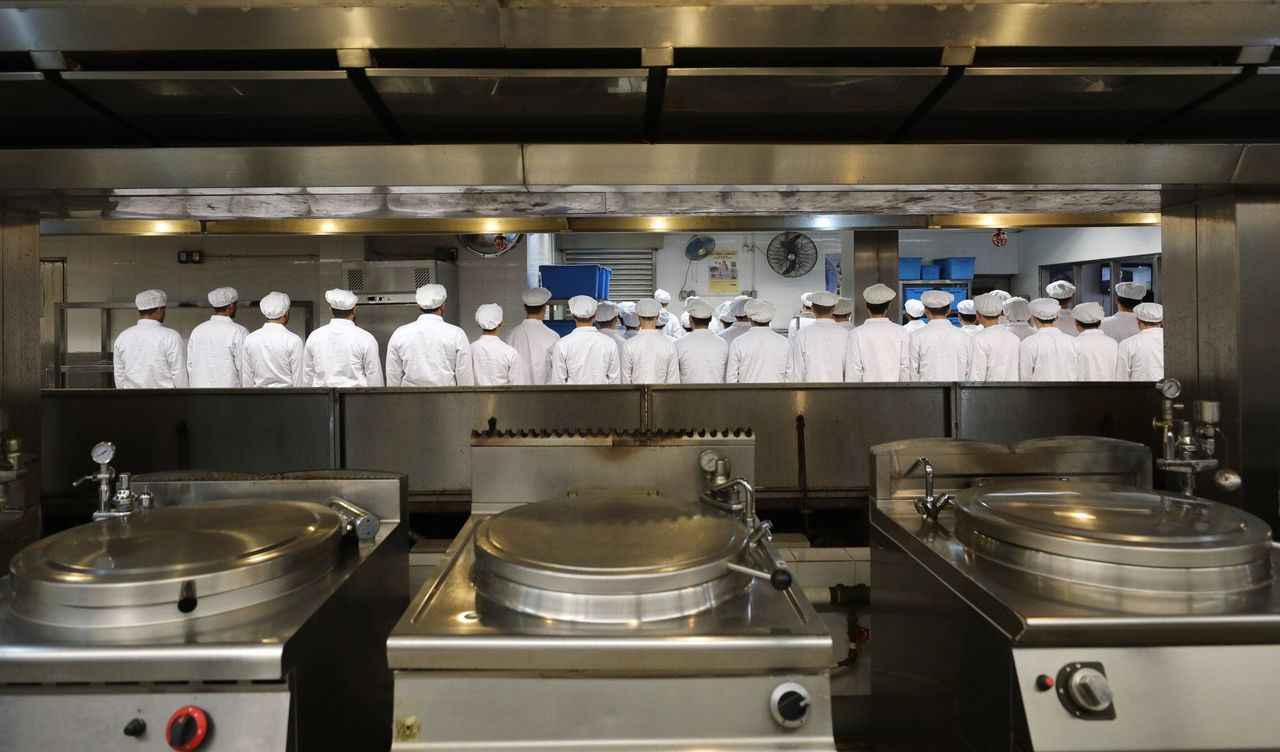 Kitchen staff at the Lai Chi Kok Reception Centre.

Woo, who steps down on Wednesday, said he would fail to be a responsible commissioner if he allowed patients who might have been infected to attend court and trigger a possible outbreak.

"I thought of the impacts, but it was the only way out. The law granted me the power to manage the persons in custody. Their safety, as well as the safety of our staff and of the society, is my concern."

Beginning in early 2020, all newly incarcerated inmates and suspects have been required to undergo testing for Covid-19 and isolation upon admission. The department only recorded two infections behind bars, in 2020 and 2021, when many prisons overseas were contending with severe outbreaks.

But Hong Kong's defences began to crumble on February 8 when a newly admitted convict tested positive at the Lai Chi Kok Reception Centre, and 59 close contacts were identified. The number of cases among the prison population then ballooned and prison staff, who worked in visiting rooms, also reported infections.

Woo said the virus could have come from many sources, such as visitors, courts, hospitals or staff members, and immediate isolation was needed to curb the spread. Besides turning three rural institutions that enjoyed better ventilation into isolation centres, he ordered each facility under his command to reserve space, such as sports ground and canteens, for the isolation of inmates.

"Prisons are designed to lock up a large number of people in a confined space with no social distancing," he said. "It is not for holding patients, especially contagious ones. We have no negative pressure system. So I am grateful for containing the outbreak in our way."

Woo acknowledged that prison staff had questioned his decisions and expressed concerns over caring for patients, but he argued that he could only explain the situation to them and equip them with protection gear. Many CSD employees had since then volunteered to join the "dirty team" and displayed admirable selflessness, he said.

Woo said that after he retired he was considering joining the Security Bureau's newly established anti-epidemic task force to contribute to the fight against the fifth wave.