Tests that will offer shorter quarantine for travellers arriving from places such as US, Canada, Japan, Singapore and Taiwan delayed by two weeks as city anxious to protect streak of 'zero infections'.
In a blow to travellers and airlines, Hong Kong has decided to delay by two weeks a plan to offer shorter quarantine periods to vaccinated arrivals who clear a coronavirus antibody test at the airport, the Post has learned.

The tests will not be introduced at the end of this month as planned, sources said, as city authorities are concerned about the rising number of Covid-19 infections overseas triggered by the more transmissible Delta variant of the coronavirus.

The postponement comes on top of a recent U-turn by the authorities on a proposal to allow fully vaccinated residents to return from extremely high-risk countries like Britain, which are subject to a flight ban by Hong Kong.

What has become clear is that the city's administration is giving priority to reopening cross-border travel with mainland China, which wants assurance that Hong Kong is coronavirus-free.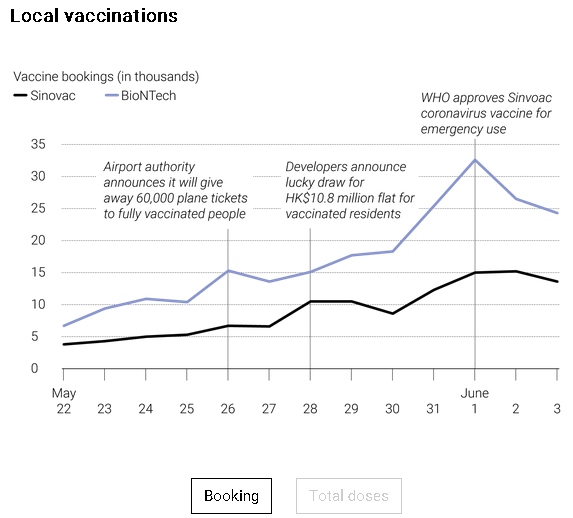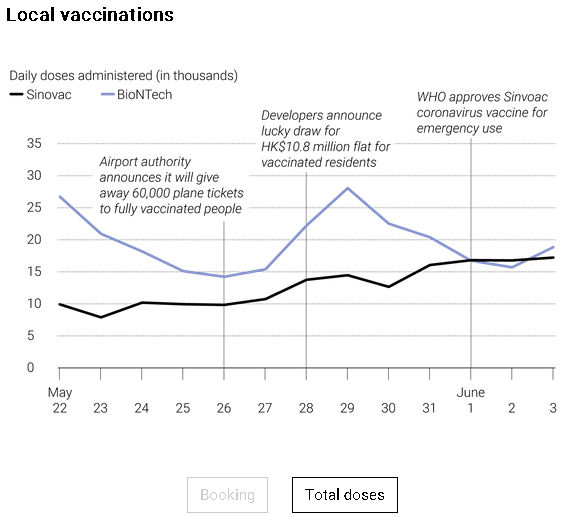 Achieving Beijing's requirement of "zero infections" will make it harder for Hong Kong to reopen to the rest of the world, given soaring infections elsewhere caused by the Delta variant.

Hong Kong began a first phase of antibody testing for fully vaccinated travellers last month. Those who cleared the test at an officially recognised laboratory within three months of leaving Hong Kong would have their quarantine period shortened to seven days upon returning.

The test shows whether people have antibodies, the proteins in their blood that fight the virus, an indication of their vaccination status.

Under the expanded scheme that has now been delayed, travellers at the Hong Kong International Airport could have an antibody test done upon arrival and get the result at their quarantine hotel within 24 hours.

Those who cleared the test would have their quarantine period shortened, a source said.

Travellers have to pre-book the antibody test, which costs about US$100 (HK$780). The rate is higher than the HK$500 normally charged by a lab given the operational and logistics costs of doing it at the airport.

The scheme does not endorse test results from overseas labs.

A second phase of the antibody testing scheme was expected at the end of this month for fully vaccinated travellers from medium to high-risk countries such as Canada, Japan, Singapore and the United States, as well as self-ruled Taiwan.

Those who clear the test would have their hotel quarantine period halved from 14 days to seven.

Fully vaccinated travellers from Australia and New Zealand, the lowest-risk countries, already serve a seven-day quarantine upon arrival.

Professor David Hui Shu-cheong, a respiratory medicine expert at Chinese University and government adviser on the pandemic, was not surprised by the authorities' change of heart about extending the antibody test scheme.

"They are concerned about the decreased vaccine effectiveness," he said, pointing to the fact that even fully vaccinated travellers have been turning up in recent weeks and testing positive for Delta, regarded worldwide as a variant of concern.

"They are aware that even with vaccinations, it is imperfect. The variant of concern could cause a problem for Hong Kong," Hui said.

As of Saturday, the city has gone 47 days since it last recorded a locally infected case, although infections continue to be imported.

Hong Kong has now confirmed a total of 11,975 infections and 212 related deaths, with 61 imported cases logged in the past month and two found to be epidemiologically linked to imported cases.

The Food and Health Bureau did not respond to multiple requests for comment.