Commuters and experts raise concerns about the railway services safety following second derailment in five years.
Hong Kong's rail operator could be fined up to HK$25 million (US$3.1 million) after services along part of a line were disrupted for more than 15 hours following a train derailment on Sunday, as experts said repairs would take longer than usual because tunnel parts were also damaged.

The incident at Yau Ma Tei station tore off two sets of train doors and disrupted part of the Tsuen Wan line service from around 9.30am. The railway operator said the train collided with "metal devices" placed next to the track.

MTR Corporation operations director Tony Lee Ka-yun said: "We will continue the repairs after stations are closed … Service cannot be resumed for Sunday night."

But the company expressed confidence that services would be resumed by morning and said it would update the public before the first train started at 5.50am.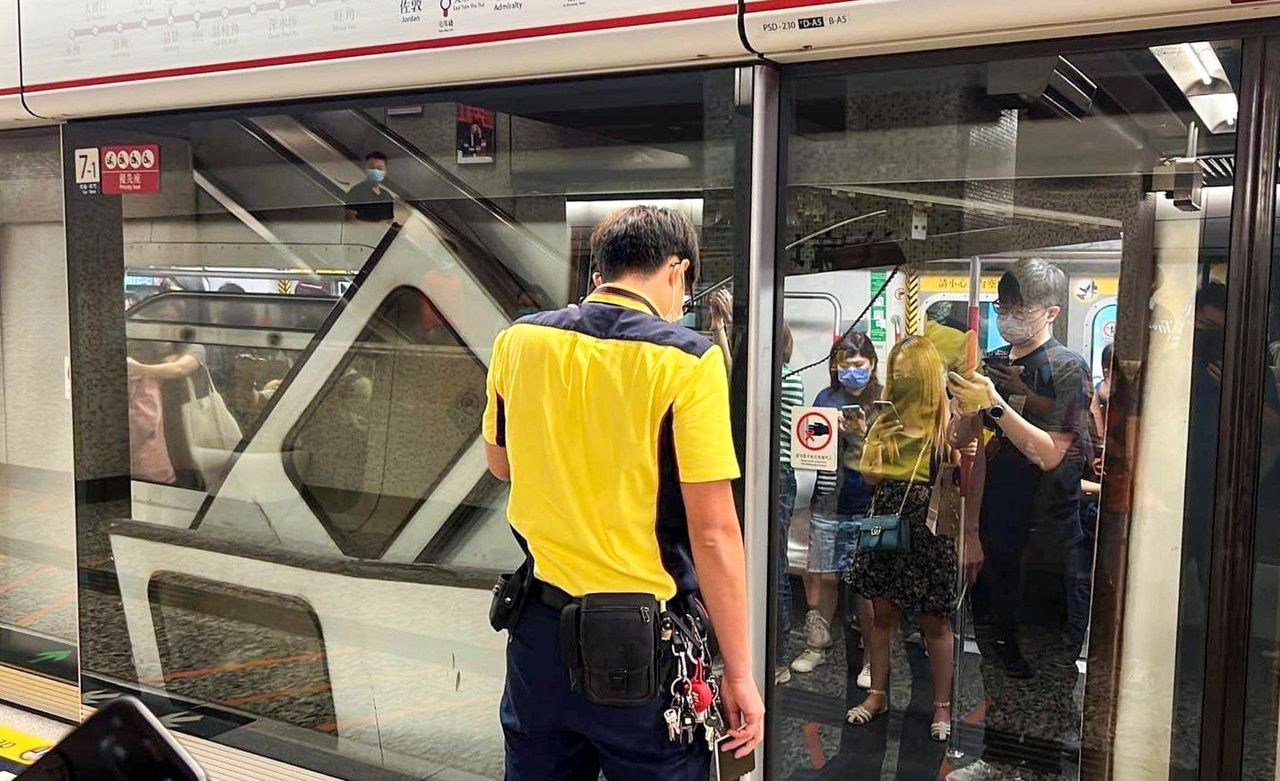 A train derailed at the Yau Ma Tei station. Commuters had to be evacuated.
Henry Cheung Nin-sang, chairman of the Association of Hong Kong Railway Transport Professionals, said he expected the repairs to take a longer time to complete compared with the three hours required last year to restore services after a train collided with a billboard at Causeway Bay station and a pair of carriage doors fell off.
"The last issue was related to the billboard, but this time probably involves a railway equipment problem, so it needs more time," Cheung said. "There is a possibility that train service may resume on Monday without stopping at Yau Ma Tei."
Cheung said problematic train wheels, a rail fracture or wide spacing between rails could have caused the derailment.
"Including this incident, the MTR Corp has had at least two derailment cases in five years," he said. "Derailment is rare globally so it's quite a lot … maybe the MTR has to find experts to investigate if there are any unknown problem."
Cheung was referring to the incident in September 2019, in which eight passengers were injured and hundreds of others were evacuated after three carriages veered off the tracks near Hung Hom station during morning rush hour.
The investigation found that the incident was caused by railway maintenance workers lacking professional knowledge.
Gary Zhang Xinyu, a lawmaker and the deputy chairman of the Legislative Council's Subcommittee on Matters Relating to Railways, said it might take a few hours to fix the platform's damage after the train was sent to the depot.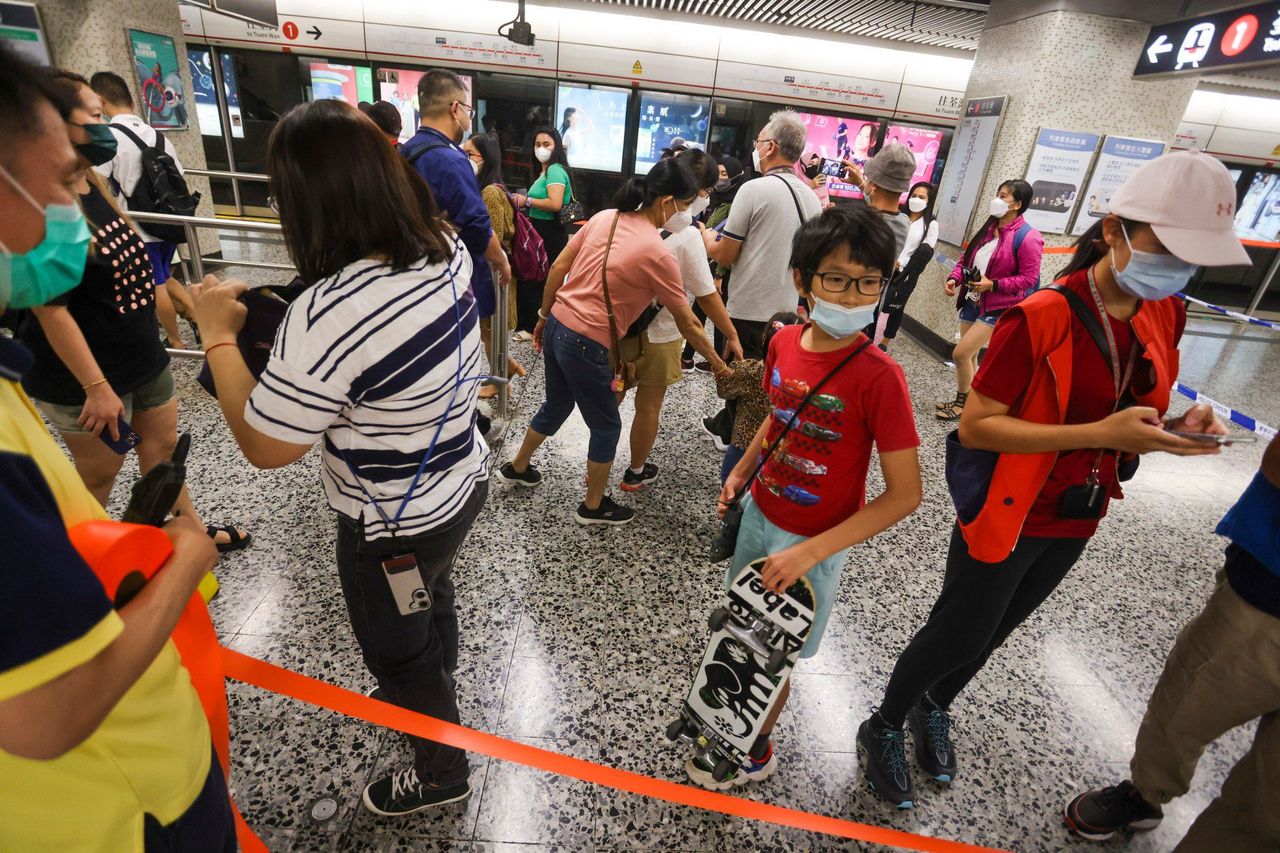 The scene inside Yau Ma Tei station after the derailment.

Zhang, an engineer who previously worked for the MTR Corp as an operations manager, said it was likely the derailment happened after the train hit an object that had fallen from the tunnel.

"What is fortunate is that the train was entering the platform, meaning that it was slowing down with the brake applied, so that the impact of the derailment was smaller," he said.

Zhang said the company should review the resources and manpower allocated for maintenance and repair to prevent similar accidents.

Secretary for Transport and Logistics Lam Sai-hung said authorities would adhere to the existing penalty mechanism when dealing with the service suspension.

Under the current arrangement, the rail giant faces a fine of HK$1 million per incident if a service disruption lasts between 31 minutes and an hour. A three- to four-hour delay incurs a HK$5 million fine, and a further HK$2.5 million for each extra hour.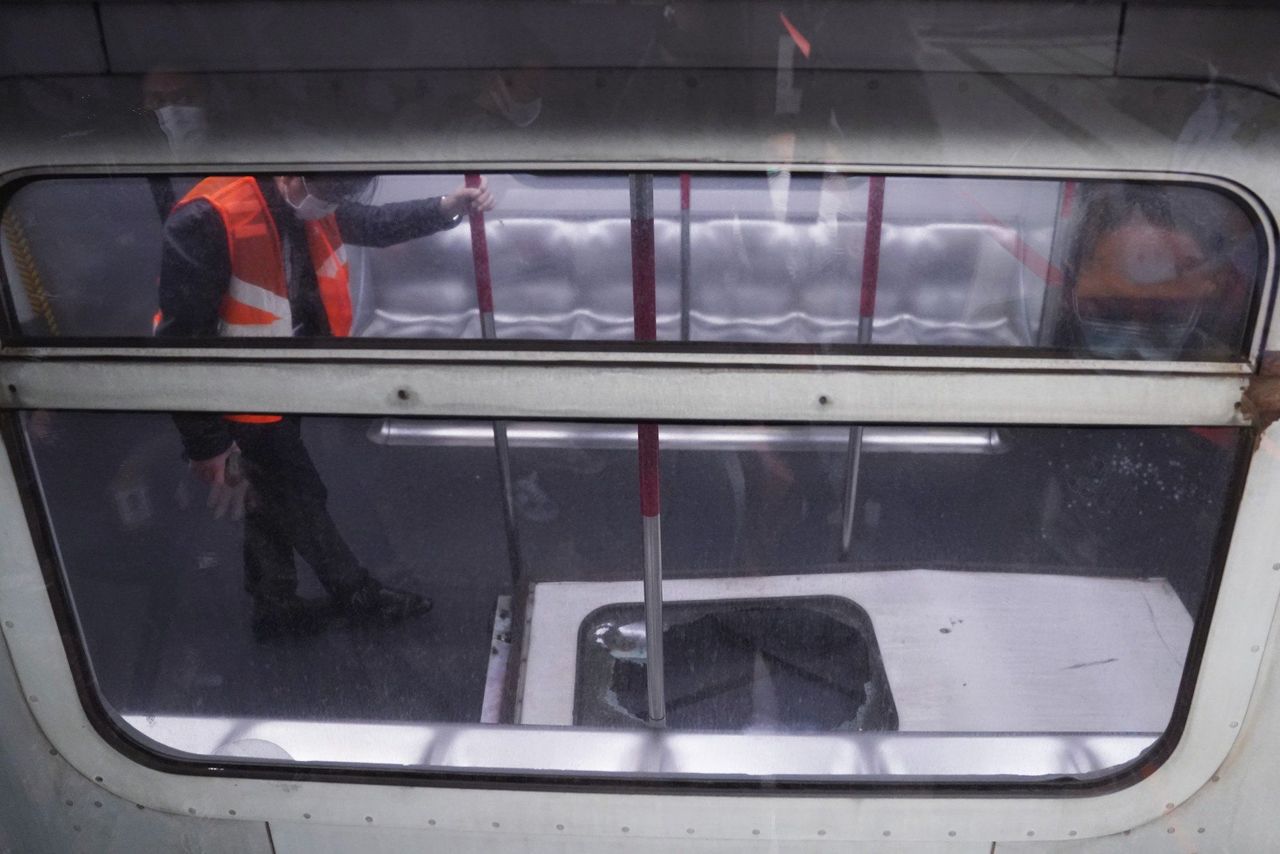 A train collided with a billboard at Causeway Bay station and a pair of carriage doors fell off in 2021.

The maximum amount per incident can go up to HK$25 million, such as if a disruption lasts for 12 hours or more. The maximum amount was increased from HK$15 million previously, which covered disruptions lasting more than eight hours.

The company was fined a record HK$25 million for the city's first MTR crash on March 18, 2019, which caused an unprecedented suspension of service between two of its busiest stations, Admiralty and Central, for 48 hours.

It was also fined another HK$10 million for overnight suspension of the Tung Chung line and express rail services from Central to the airport on March 24 the same year.

Eric Li, who is in his thirties, was heading to the Prince Edward station and had to resort to taking the Kwun Tong line. He said he was also worried about safety on the MTR as several accidents had occurred in the past years.

"I think MTR's performance over these few years is quite poor," said Li, who works in the education industry.

"I asked the staff about the arrangements at the station just now, but they did not know how to answer … He told me to ask the bus driver outside the station."

Commuter Antony Li, 38, who worked for a charitable organisation, also cast doubt on the safety of the railway service.

"I felt the accident was quite sudden … Concerns should be raised over the standard of the services' stability and safety," he said.

"There have been more railway lines in recent years. The coordination seems to become more complex and may need to be more precise."