Legco votes 58-1 in favour of request, sets in motion scheme to supply 30,000 flats by 2027 at total cost of HK$26.4 billion.
Hong Kong's Legislative Council approved a HK$14.9 billion (US$1.9 billion) funding request for a controversial temporary public housing scheme on Friday despite mounting concerns about the project's hefty price tag and short-term use.

Legco's Finance Committee gave the green light for funds to build the first batch of four light public housing projects with a vote of 58-1. The batch will supply 17,000 flats for low-income residents in phases from 2024-25 through developments across the city, with two in Yuen Long and Tuen Mun in the New Territories, and two in the urban areas of Ngau Tau Kok and Kai Tak.

The only opposing vote came from Doreen Kong Yuk-foon, while Michael Tien Puk-sun, from political party Roundtable, abstained. Another 21 lawmakers did not cast their votes.

The HK$14.9 billion request was for the first of two funding allocations for the light public housing scheme, which aims to build about 30,000 flats by 2027 at a total cost of HK$26.4 billion. The flats are aimed at providing a bridging option for those waiting for permanent public rental homes.

Unlike Hong Kong's long-standing rental housing scheme, the temporary flats will only be used for five years, after which they will be dismantled with the sites being handed over to the Development Bureau for long-term commercial land use.

Secretary for Housing Winnie Ho Wing-yin assured lawmakers the government would strive to strike a balance between providing more community facilities and reining in construction costs, especially for speeding up the project with the use of modular technology.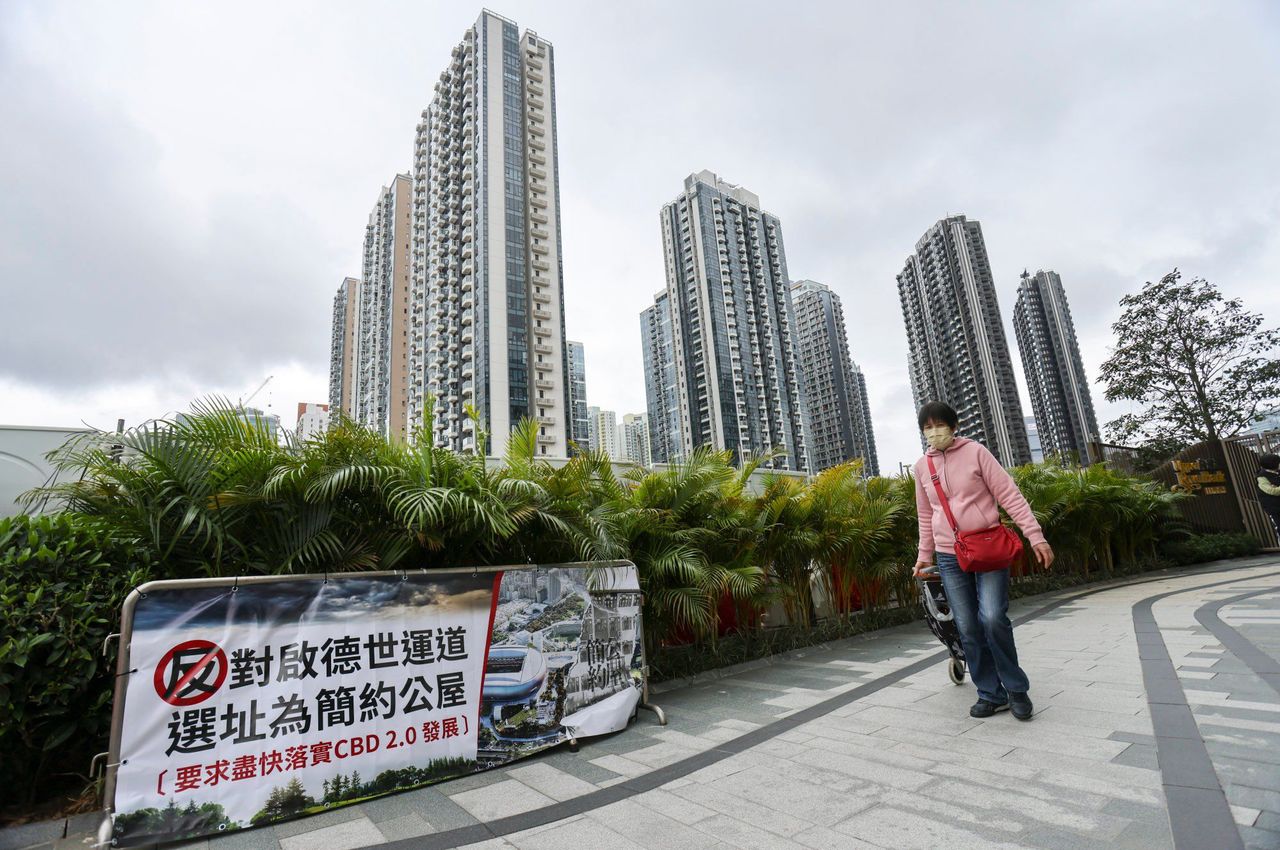 A banner protesting the construction of light public housing in Kai Tak.

"We are determined to resolve this problem of [housing supply] … For rolling out the light public housing, we need to build some supporting measures to attract more users," she said.

"Actually, we should request for more funding for adding facilities such as bus stops and community measures.

"But we can't let the price go up and, in fact, we have made a lot of effort to reduce the building cost."

The scheme, one of Chief Executive John Lee Ka-chiu's signature policies, sparked controversy when it was first mooted last December after the public voiced concerns about the hefty construction cost of about HK$27.4 billion. Lawmakers and residents criticised the use of prime urban commercial sites to build temporary public homes.

The government eventually backed down and revised the design to save HK$1 billion and agreed to seek funding from Legco in two phases instead of through a lump sum payment.

The government had said each home, utilising modular integrated construction technology, would cost between HK$530,000 and HK$650,000 to build, including works such as stairs and lifts.

But many lawmakers raised concerns about the cost of demolition and removal of the units after their temporary purpose, as well as reuse of the unassembled components after demolition.

"I am concerned about how we can better utilise the resources," Liberal Party lawmaker Peter Shiu Ka-fai said.

"The housing units will be dismantled after five years with the sites returning to the Development Bureau for commercial use. Will there be a wastage of resources?"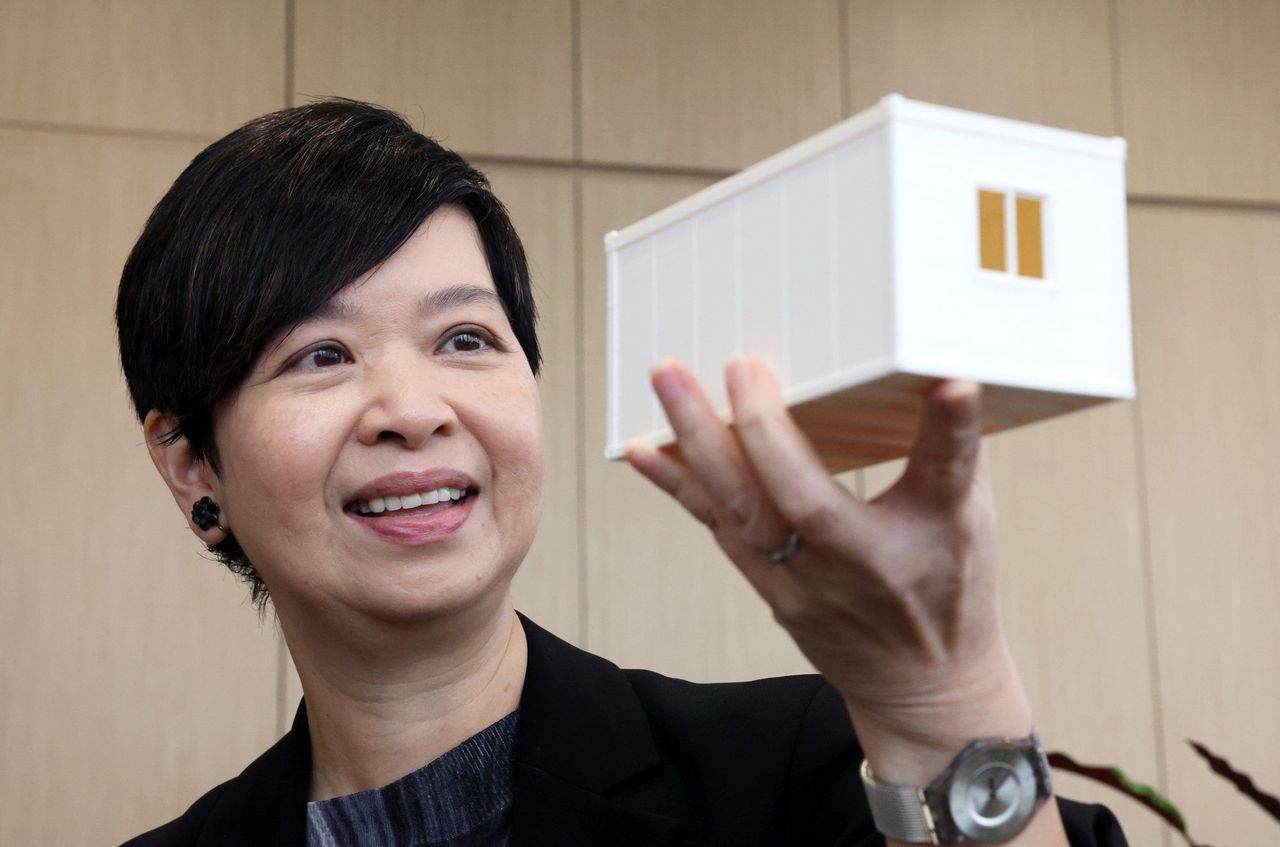 Secretary for Housing Winnie Ho.

Lawmaker Chan Hok-fung, of the Democratic Alliance for the Betterment and Progress of Hong Kong, called for authorities to clarify the demolition cost and the usage of the components after the sites were dismantled, as well as whether the government could still rein in the construction cost.

Housing minister Ho said that even after demolition of the housing units, 95 per cent of the components could still be reused two or three more times, with 60 per cent of the construction value being retained.

"But it is inappropriate to list out the demolition cost in the tender as this is something we can't foretell," she said.

The Architectural Services Department will build the temporary homes, which range from 107 to 333 sq ft, on eight public and private sites. The sites are reserved for other long-term purposes, making them ineligible for permanent housing.

Monthly rent for a 140 sq ft flat under the scheme will start at HK$780, while the largest home, measuring 330 sq ft and potentially housing up to five occupants, will cost as much as HK$2,650.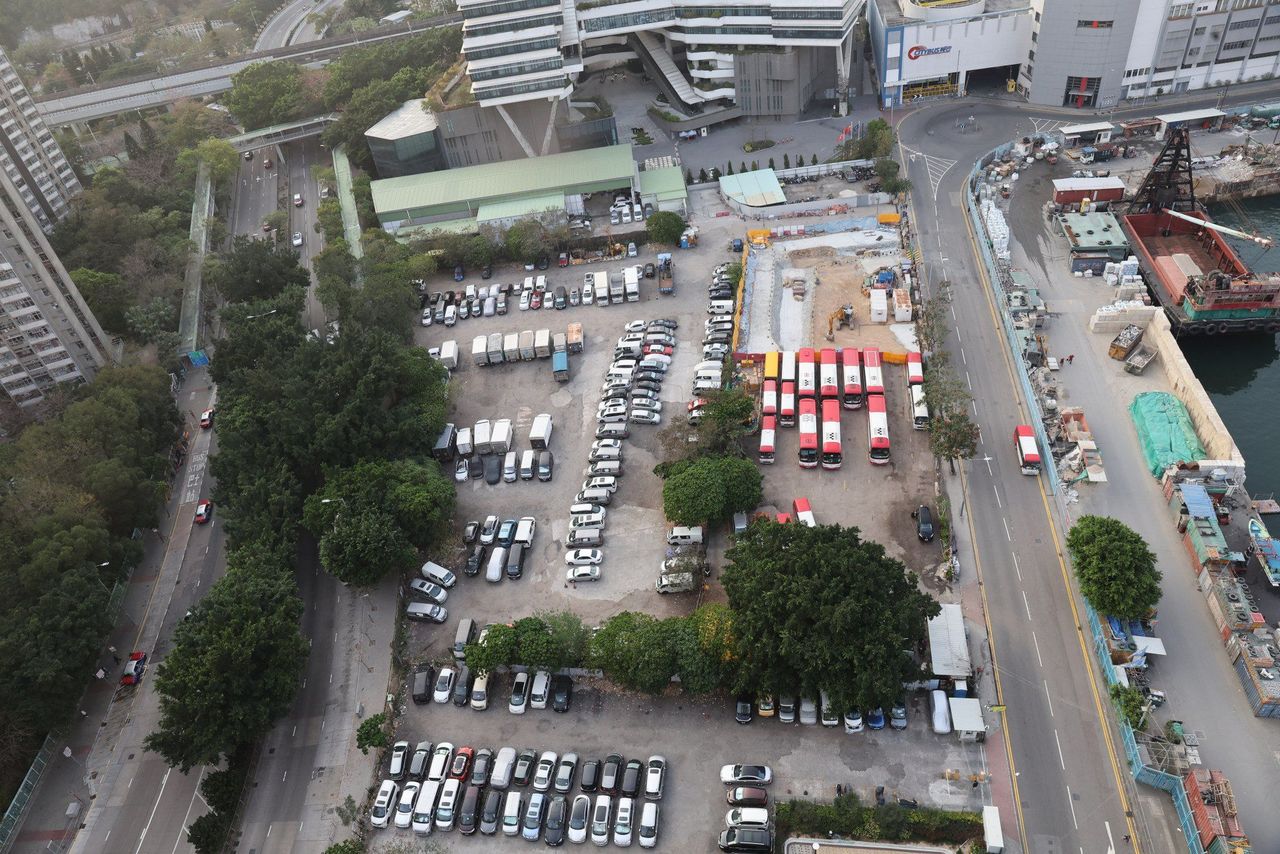 A site in Chai Wan which will be used for the temporary homes.

Residents who have been on the waiting list for permanent public housing for three years or more will be eligible to apply, and priority will be given to families.

By the end of September last year, about 234,600 applicants were on the public housing waiting list. The new scheme hopes to reduce the waiting time for public housing from six years to 4½ years by 2026-27.

Currently, the number of permanent homes accounts for only one-third of the 360,000 public flats planned for the next decade, with the rest expected to be completed between about 2027 and 2032.