KMB aims to run a fully electric fleet eventually, will stop buying diesel-powered buses from 2030.
Hong Kong's largest bus operator, KMB, has roughly doubled its fleet of single-deck electric vehicles, as part of a wider plan to align with the government's target of achieving carbon neutrality by 2050.

The 16 new neon-green buses went into service on Monday afternoon on Route 6, which runs between Tsim Sha Tsui Pier and Lai Chi Kok. The 8km route, which takes less than an hour to complete, runs through major thoroughfare Nathan Road.

The bus operator had planned to introduce the buses before Lunar New Year but delayed the launch due to the fifth wave of Covid-19. It is aiming to run a fully electric fleet.

The new buses, touting better battery efficiency, will join 14 electric single-deck buses currently servicing routes in Kowloon. All 30 vehicles were manufactured by Chinese carmaker BYD.

KMB has also purchased 52 electric double-deck buses, comprising 42 from BYD and 10 from British bus manufacturer Alexander Dennis, slated to arrive early next year. The company expects to have 82 electric buses servicing the network by the end of 2023.

"If the situation allows, we aim to stop buying any more diesel-powered buses as soon as possible. By 2050, the whole fleet will be upgraded to new energy buses," assistant director Addie Lam said. "Electric buses will help to reduce air and noise pollution when servicing busy corridors like Nathan Road."

The company will also purchase 500 more electric buses in 2025, replacing one-eighth of its fleet with fully battery-powered vehicles. KMB currently services more than 400 routes and operates 4,000 buses.

The new single-deck buses have a capacity of 81 passengers, carrying 16 per cent more than the old model could. A new water-cooling technology also prevents the battery from overheating, reducing instances of breakdowns.

The charging time of single-deck buses has also been reduced by two hours to one hour and 40 minutes, and they average 200km of travel on a single charge. The buses can run for an entire day on one full charge, according to Lam.

The double-decks can carry around 120 passengers and take 2½ hours to fully charge, with a driving range of 300km. KMB plans to test out the double-deck buses in new development areas such as Anderson Road in Kwun Tong.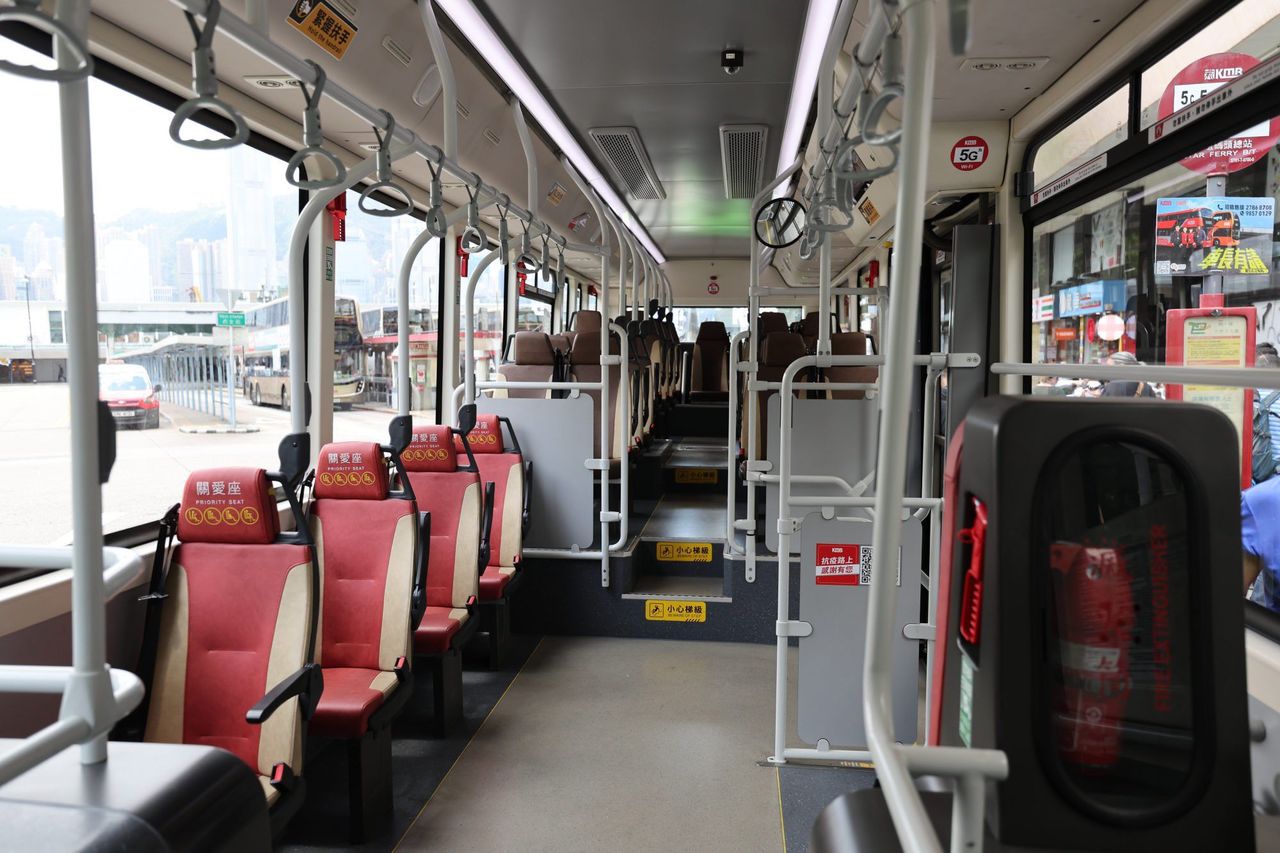 KMB's new electric buses cost more than their diesel-powered counterparts.

While KMB did not reveal the cost of the new electric buses, assistant director Gary Leung Ling-yin said they were more expensive than diesel-powered versions.

He said the company would be able to cut back on maintenance by a third as electric vehicles cost less to repair, and the fares for routes served by these buses would remain the same.

The company currently has charging stations in 14 of its bus depots, including the major ones in Kowloon Bay, Tuen Mun, Lai Chi Kok and Sha Tin. Two multistorey electric bus depots, with a total of 850 parking lots, will be built in Tuen Mun and Tai Po and are expected to come into service within the next four years.