New chief executive says he was only replying to questions from Legco secretariat on whether discussion should be focused on particular areas.
Hong Kong Chief Executive John Lee Ka-chiu has pledged to answer any queries from lawmakers at his first question and answer session on Wednesday amid criticism of an unprecedented call that suggested lawmakers stick to specific policy areas.

Lee's suggestion for lawmakers to keep discussions to seven areas, including the government's follow-up action on a speech by President Xi Jinping in Hong Kong last week, housing supply and anti-epidemic measures, had drawn criticism that it would belittle the institution.

"I will answer any questions from all legislative councillors," Lee said on Tuesday as he attended a gala hosted by the Democratic Alliance for the Betterment and Progress of Hong Kong.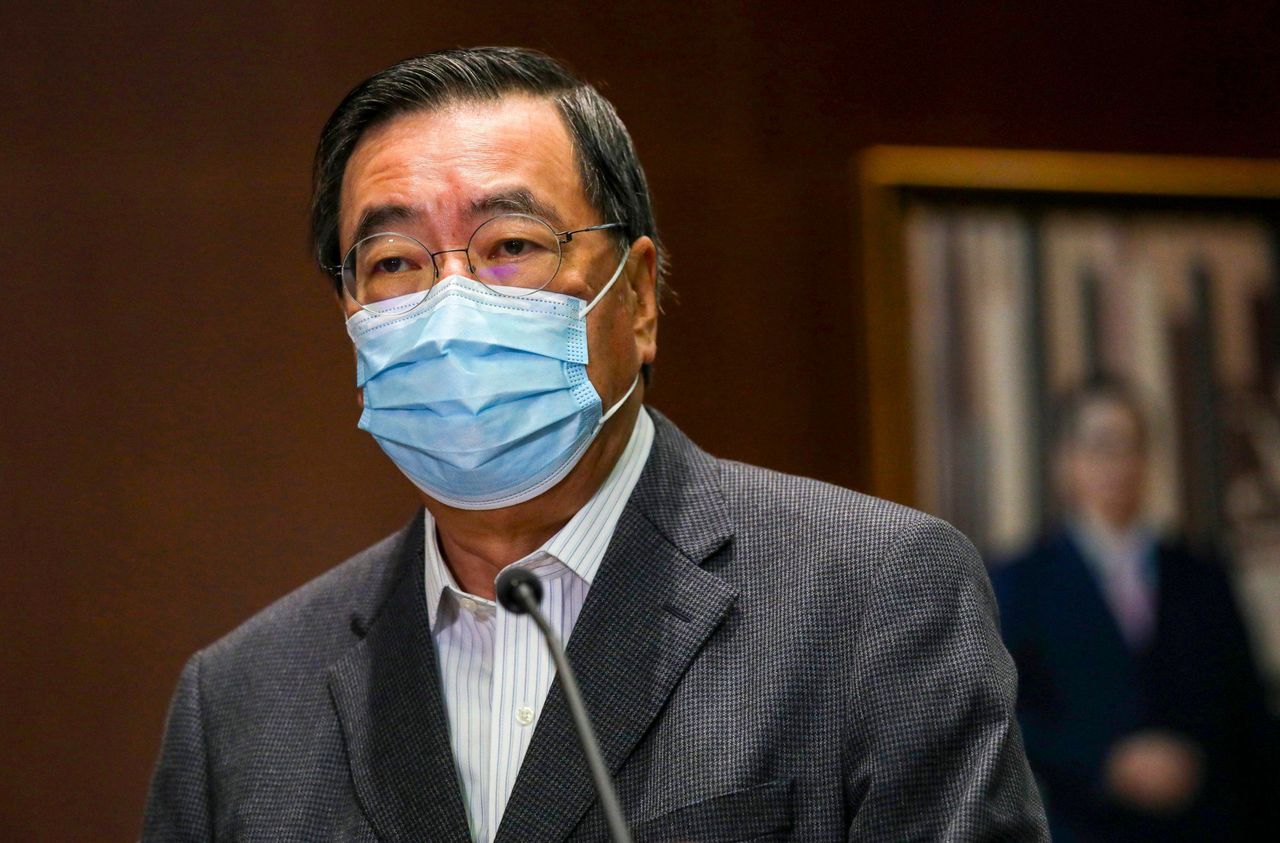 Legco president Andrew Leung.

The chief executive insisted he was only replying to questions from the Legislative Council secretariat on whether he would make any remarks and if discussion should focus on particular areas.

Lee said he believed Xi's remarks were important, which was why he suggested that this could be an area of discussion in his response to the secretariat.

The Administration Wing, in a letter on Monday, suggested Lee had hoped lawmakers would keep discussions to seven areas.

Earlier on Tuesday, Legco president Andrew Leung Kwan-yuen defended Lee's move, saying while previous chief executives had not made a similar call before, it was a normal practice for the council to check with the leader on the areas he would like to focus on and that lawmakers would still be allowed to ask him any questions they wanted during the 90-minute session.

"That is nothing special and nothing out of the ordinary," Leung said, adding the call was allowed under Legco's house rules.

"A focus on these areas doesn't mean it's limited to these areas. If members ask questions outside those focus areas, normally as the president, I allow them to ask those questions and the chief executive as our guest would also gladly answer those questions."

The Administration Wing on Tuesday issued another letter, clarifying that the areas it had set out earlier were "by no means restrictive".

The seven areas Lee set out also included "promoting Hong Kong in the international community and telling a good Hong Kong story", innovation and technology development, youth development, and environmental hygiene and the cityscape.

Leung argued these areas were all "hot topics" and discussions on them would yield "meaningful results".

He also brushed off criticism from lawmakers regarding Lee's gesture, saying the administration and legislative body respected each other and laying down a framework did not mean the former was now dominating Legco.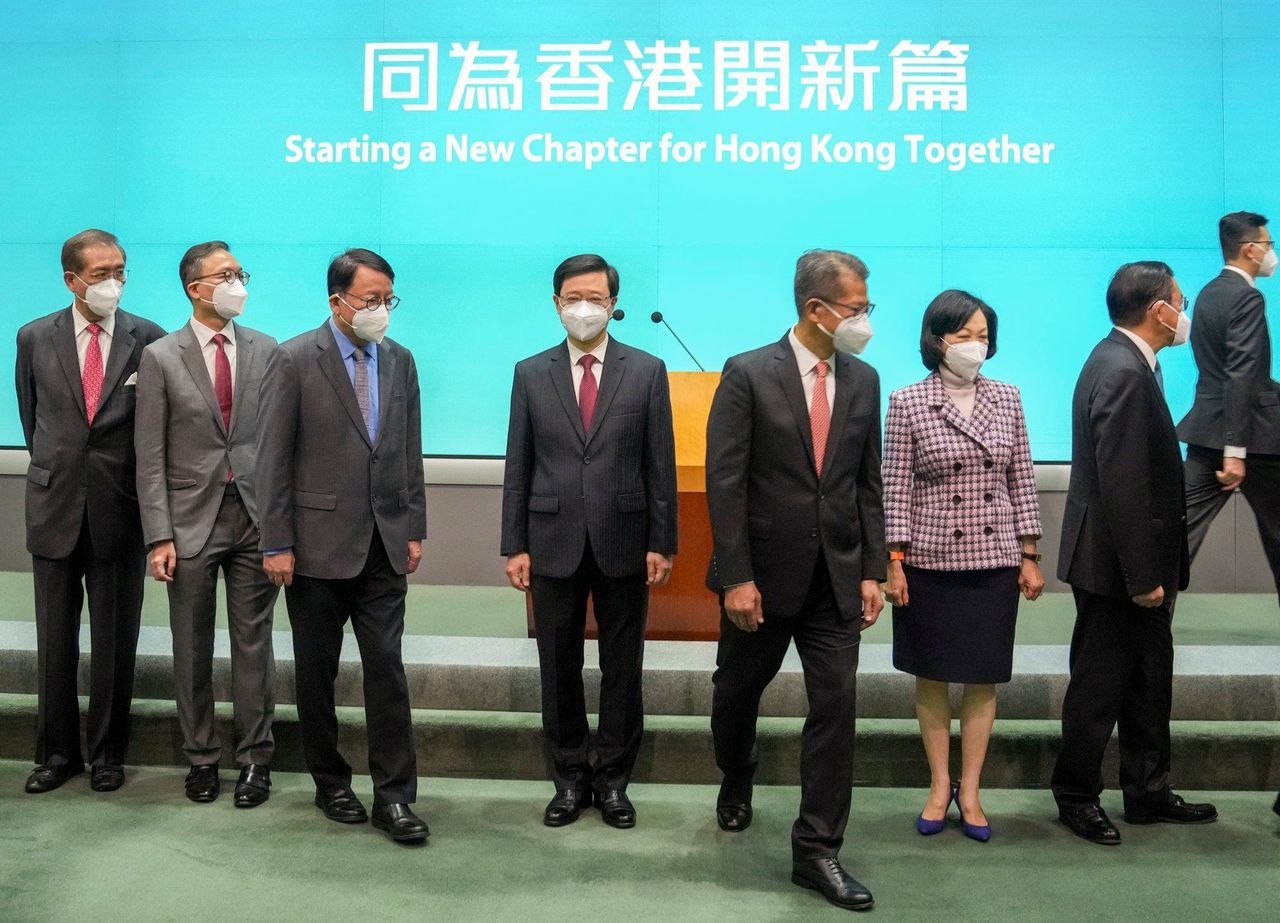 John Lee (fourth from left) will be in Legco on Wednesday.

Tik Chi-yuen, Legco's sole non-establishment member, said lawmakers should be given maximum freedom to raise questions with the leader, and limiting the scope of queries would "belittle" the body's function of monitoring the government.

"I believe that whether he can do so and whether he should do so are entirely different. I believe lawmakers will not deliberately give the chief executive a hard time," he told the Post. "They would also ask questions that are of the public's concern."

Tik revealed that he had prepared three questions for Lee on Wednesday, all of which were outside the seven areas.

Meanwhile, Leung said he had approved a motion for the adjournment of Legco put forward by House Committee chairwoman Starry Lee Wai-king to discuss Xi's July 1 speech in the meeting.

He stressed that the motion had urgency as the Wednesday meeting was Legco's first since Xi delivered his speech while the new governing team was also formulating its policy directions.

"The [Hong Kong] government has to listen to different opinions at this time … It's also important and urgent to the public," he said.

In his speech to mark the 25th anniversary of Hong Kong's return to Chinese rule, Xi said Beijing remained committed to maintaining the "one country, two systems" governing principle and preserving the city's unique strengths as an international hub, while also laying down a list of tasks for Lee.

They included improving governance, strengthening the momentum of development, solving deep-seated livelihood issues and ensuring harmony.

Leung also said there was no need to hold virtual meetings after assessing the local Covid-19 situation.