City leader urges residents to get vaccinated to protect themselves from infection and serious symptoms.
Hong Kong leader John Lee Ka-chiu has tested negative on his sixth day in quarantine after coming down with Covid-19 upon returning from a high-level trade summit in Thailand.

"Except for the occasional cough, my body is not having any particular issues," the chief executive wrote on his social media platforms on Saturday, adding there was only "one line" on his rapid antigen test (RAT).

"I have received much sympathy about my infection in the past few days, including from various government representatives and people from different sectors. Thank you all for your concerns and blessings."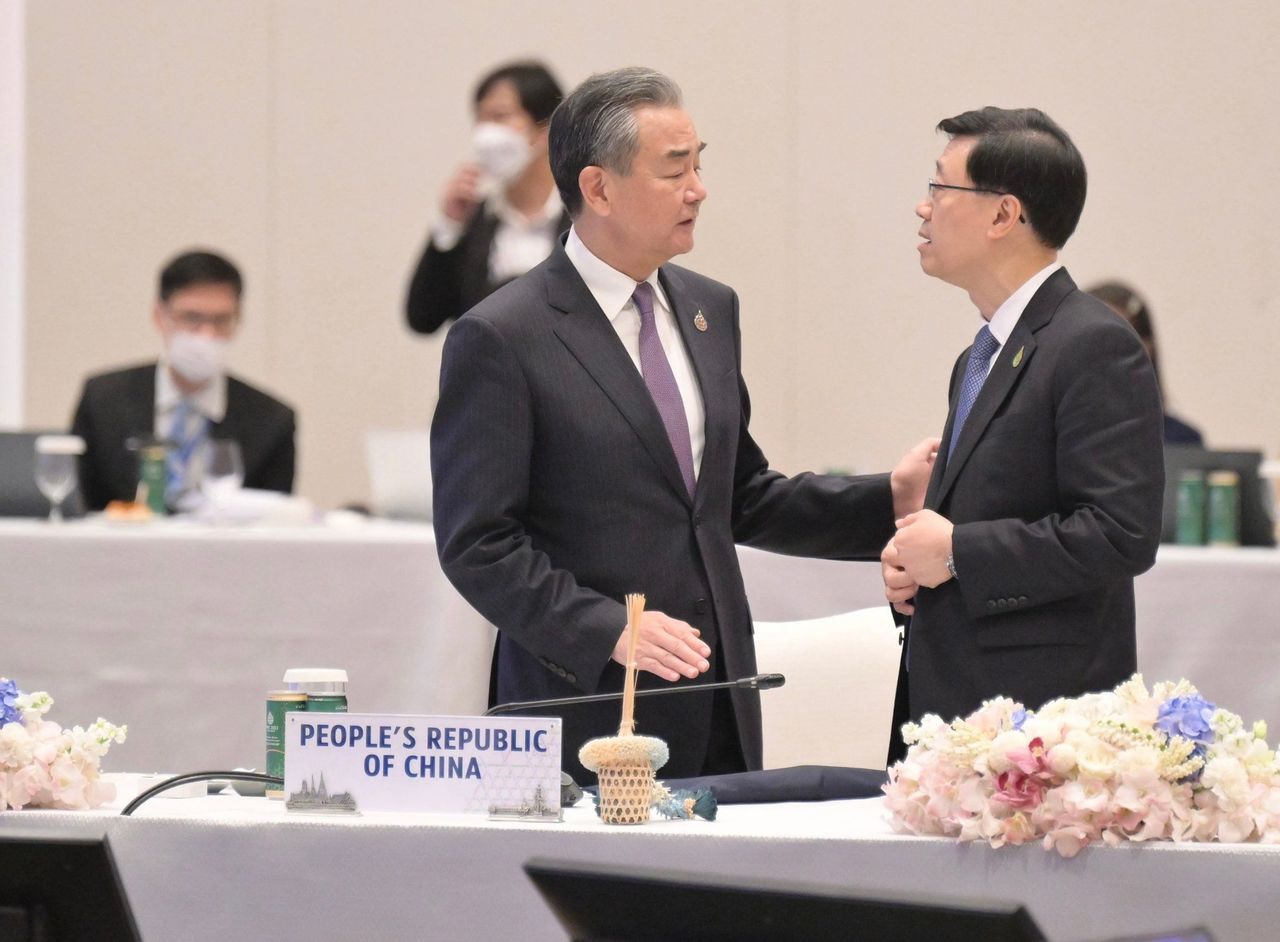 Hong Kong Chief Executive John Lee meets mainland China's foreign affairs minister Wang Yi (left) at the 29th Apec summit in Bangkok.
The city leader, who had received a fourth dose of
Covid
-19
vaccine
in September, urged the public to get vaccinated for better protection from infection and serious symptoms.
Lee was confirmed positive for the virus on Monday and is undergoing quarantine after returning from the Asia-Pacific Economic Cooperation summit in Bangkok.
His polymerase chain reaction (PCR) test conducted at the airport when he returned from Thailand last Sunday night was positive. The government on Monday said he had a "mild fever" and "slight sore throat".
The four-day trip was Lee's first overseas visit since taking office as chief executive in July. At the event, he sat next to Chinese President Xi Jinping during the closed-door sessions where they both removed their masks.
He also sat beside foreign minister Wang Yi and met the Chinese ambassador to Thailand, Han Zhiqiang, twice during his trip. The officials did not report any positive test results following Lee's infection.
Lee also met Asian leaders such as Thai Prime Minister Prayuth Chan-ocha and Singaporean Prime Minister Lee Hsien Loong, as well as business representatives from the region and members of a delegation from Hong Kong.
Infected individuals in Hong Kong are required to undergo quarantine at home or in a government-run facility. Those who are at least double-vaccinated can leave if they obtain negative RAT results on days six and seven of their isolation.