Chief executive's remarks in response to whether he would implement 'reconciliation measures' to build bridges after 2019 social unrest.
Hong Kong's leader has said his administration will not attempt to dissuade others of their political views but would use "action" to elaborate on the government's policy rationale as part of a wider effort to reach out to the city's youth.

"Hong Kong is a diverse city and it's normal for people to have different political views … Politics is like religion, when you believe in something it's unrealistic to persuade you into changing your views," Chief Executive John Lee Ka-chiu told a radio programme on Saturday.

"Therefore we shouldn't try to change people's minds but we should use action to let them understand the reasons we had done things in a particular way."

Lee's remarks were in response to questions on whether authorities would implement "reconciliation measures" as part of his "Youth Development Blueprint" to mend fences with the city's young generation following the social unrest in 2019.

The blueprint, announced as part of Lee's first policy address on Wednesday, is set to be revealed by the year's end and aims to support a new generation of young people with an affection for mainland China and Hong Kong.

The chief executive on Saturday also said his administration would work to gain the trust of Hong Kong's young generation and move towards a unified society, but stopped short of specifying what measures he would adopt.

"The measures to be rolled out won't target a particular incident as things have happened and we should think about how to tackle our relationships in the future," he said, referring to the anti-government protests in 2019.

"We'll use action to narrow our gap so we can communicate. We'll seek to gain their trust with the results of our action which will lay a foundation of mutual trust."

Lee added that the blueprint also sought to support people under the age of 40 with their education, career development and purchasing homes.

One proposal floated by Lee earlier this week was expanding a youth hostel project to provide 3,000 additional living spaces over the next five years at 60 per cent of market prices, with all tenants to be required to perform community service to stay there.

On the radio programme, the chief executive also reiterated plans for the creation of voluntary teams in all 18 of the city's districts to extend community care to those in need and support government-led responses to pandemics and other emergencies, such as typhoons and floods. He added that Tsuen Wan and Southern districts would be the first areas to participate in the initiative.

Secretary for Education Christine Choi Yuk-lin, meanwhile, said the government would also strengthen its accountability framework for schools regarding the implementation of national education on campuses.

"Starting this academic year, the Education Bureau will adopt a 'multipronged and coordinated' approach … to bolstering the accountability of schools … and perfecting the planning and implementation of national education," she told a press briefing that served as a follow-up to Lee's policy address.

"We'll strengthen the framework by holding schools to have more accountability and transparency to let the public and the parents know about what [schools] are doing on national education."

The education chief also said schools would be required to regularly set goals for self-improvement and undergo evaluations, with any shortfalls to be recorded in official reports. Choi did not elaborate on what the consequences would be for schools that routinely failed to meet their national education targets.

Lee's proposals from Wednesday also included a push to promote national education to the parents of pupils, with publicly funded schools to be required to hold at least one outreach activity aimed at parents every year.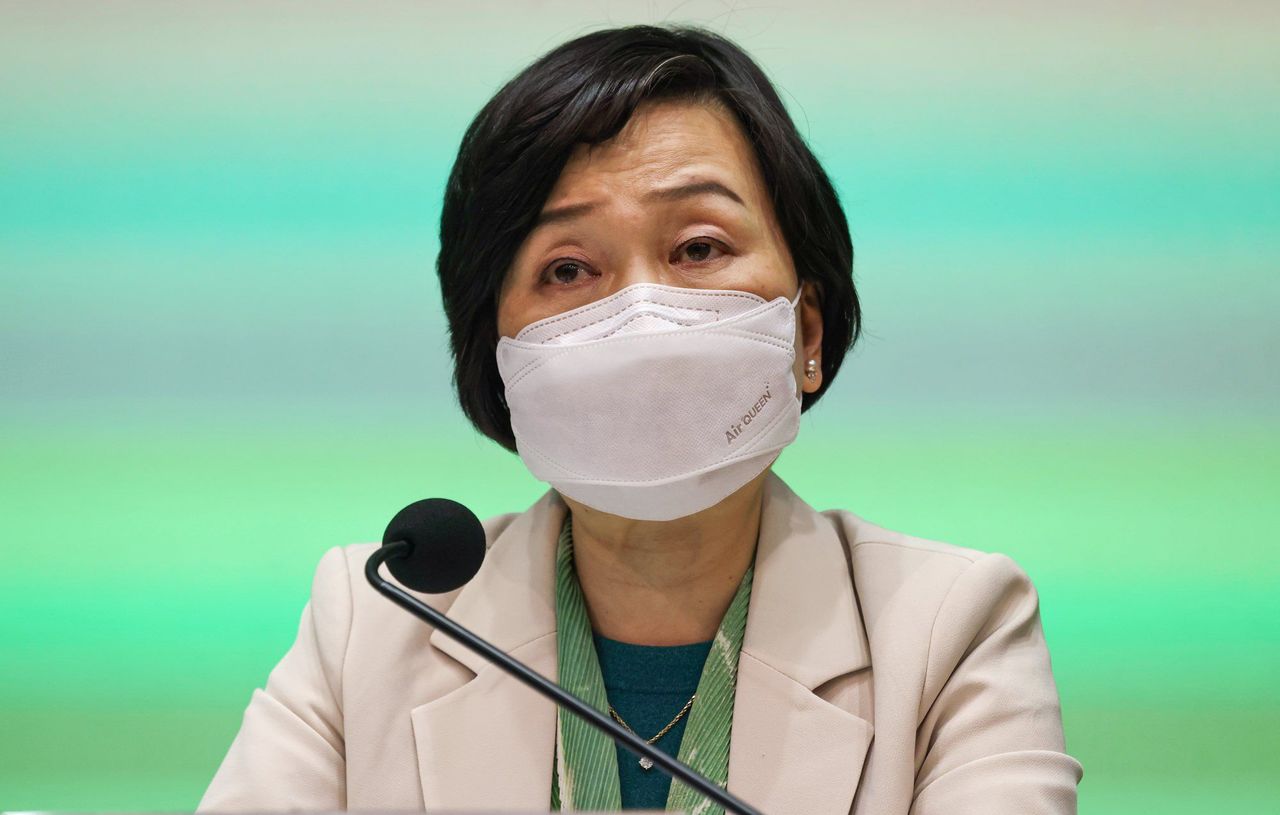 Secretary for Education Christine Choi.

But Choi on Saturday said such activities would not be mandatory for parents.

"It is voluntary for the parents to join [those activities]," she said. "If they don't have time to join, I don't think there are consequences. But if the parents have time, we do encourage them to join their kids in the activities."

Lawmaker Chu Kwok-keung, who represents the education constituency and also works as a primary school principal, said he believed the enhanced accountability system would not create additional work for teachers because institutions were already organising similar events.

"My school leads about a dozen talks and workshops a year. Some are about Chinese culture and traditional values. I don't think it poses much of an issue," Chu said. "I am unclear, though, whether those topics would be counted as relevant."

The legislator added that the bureau had recently provided more funding for parent-teacher associations to hold more events, which could be reallocated to focus on activities related to national education.