With the dismal supply, local authorities will have to turn to the subway operator MTR Corporation, the Urban Renewal Authority (URA) and private developers for new homes to meet demand in the city of 7.5 million people.
Hong Kong's supply of residential land is shrinking to a 10-year low, as the local government runs out of usable plots for building homes, in a situation that may set the stage for property prices to rise further and fuel public grief in one of the world's least affordable urban centres.

The city's government will release two sites capable of accommodating 200 flats for sale in the fiscal second quarter starting on July 1, according to Hong Kong's Secretary for Development Michael Wong, similar to the same period last year when land supply was just enough to build 160 flats.

With the dismal supply, local authorities will have to turn to the subway operator MTR Corporation, the Urban Renewal Authority (URA) and private developers for new homes to meet demand in the city of 7.5 million people. Total housing supply could top 7,050 units this fiscal year, inclusive of 5,200 new flats from other sources and 1,650 units from the first quarter, bringing the total to about 55 per cent of the target of 12,900 apartments.

"It is shocking" for land supply to plunge to such a level, said Vincent Cheung, managing director of Vincorn Consulting and Appraisal, adding that developers could slow their conversion of farmland or industrial parcels into housing during bull markets to create supply volatility. "It is not a good sign as we are heavily reliant on private developers who are primarily profit-driven, instead of helping the government meet the housing supply target."

"Hong Kong's sky-high home prices will further frustrate the younger generation, and may even drive some to leave the city as their chances of getting on the housing ladder remains slim," Cheung said.

Rising property prices increase the cost of acquiring land, and raise the payable land premium for converting unused land into housing, which all add to catalogue prices in one of the priciest cities to live and work in on Earth.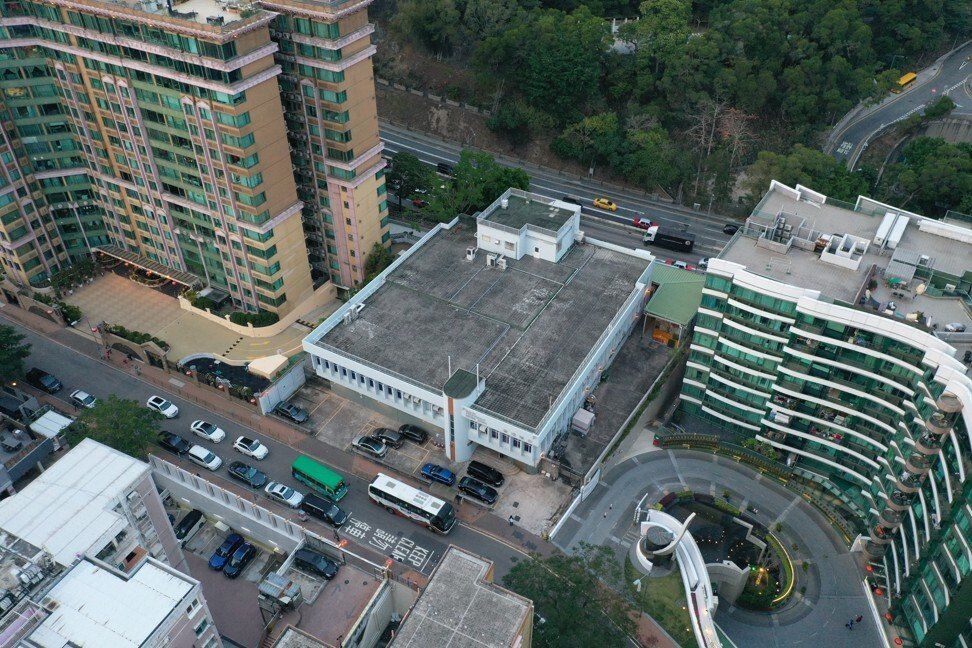 The RTHK Education Television Centre at Broadcast Drive at Kowloon Tong on February 25, 2021.

The first site to be released is in Yuen Long. The second plot is at 79 Broadcast Drive in Kowloon Tong, currently occupied by the RTHK Education Television Centre. The two plots are expected to yield a total of about 200 flats, valued at up to HK$2.31 billion (US$297.5 million), according to Knight Frank.

The MTR, URA and private developers are expected to provide 5,200 flats in the three months starting in July, comprising 1,600 units by the MTR in Tung Chung, 1,150 by the URA in To Kwa Wan and 2,450 by private developers in the New Territories and elsewhere.

Hong Kong's housing affordability had been described by China's central government as a "deep-seated problem," one that prompted Chief Executive Carrie Lam Cheng Yuet-ngor to raise the allocation of the city's land supply for public housing to 70 per cent in 2018, from 60 per cent.

Still, that increase in land supply failed to stop the upwards spiral of median home prices, which are poised to touch a record over the next two months, after briefly stumbling last year amid the coronavirus pandemic.

The prices of lived-in homes extended a five-month rally in May and were at their highest since July 2019, according to Rating and Valuation Department data. They were also within 0.8 per cent of a historic high recorded in May 2019, before anti-government protests kicked off in the city.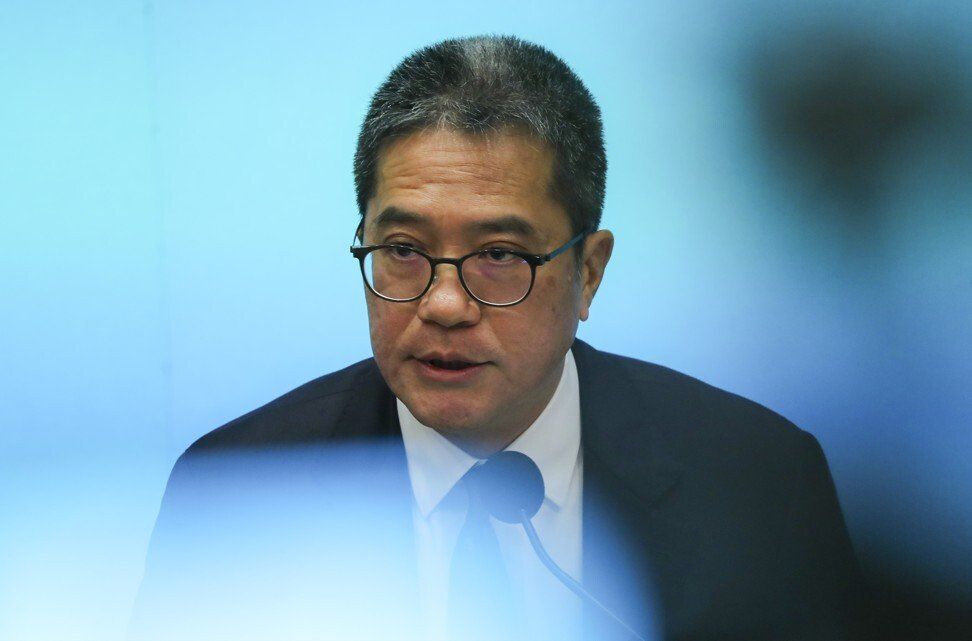 Michael Wong Wai-lun, Secretary for Development, attends a press briefing on the 2019 Chief Executive's Policy Address, Central Government Offices, Tamar.
The supply of Hong Kong's private housing land increasingly relies on developers, who contribute to 2,450 homes, or 45 per cent of the total in the fiscal second quarter, said Ryan Ip, head of land and housing research at the Our Hong Kong Foundation think tank.
The proportion of supply controlled by the government is only 55 per cent, lower than the 67 to 80 per cent in the last three years, reflecting the diminishing supply of mature land held by the government, Ip said.

"If the government can provide 5,400 units per quarter, home prices can stabilise," said Wheelock Properties' managing director Ricky Wong, adding that stable prices is "the ideal situation for everyone in the city, not just Beijing's wishes."

"The housing market has been recovering and strong demand can absorb the supply and the market will be in equilibrium," Wong said.

For now, the city government is "cautiously optimistic" about meeting the supply targets, the Development Secretary Wong said during a press conference.