The developer currently has a project in the review phase within an area affected by the planned 2,000-hectare conservation zone, which is being created as part of the Northern Metropolis blueprint.
Hong Kong's Henderson Land has said it will not resist government efforts to establish a conservation belt under the Northern Metropolis blueprint, despite the developer's plans for a residential project within the affected area.

Speaking at a forum on the planned metropolis on Monday, the executive director of Henderson – the city's third-largest developer by market value – said it would consider selling wetlands it owns to the government for incorporation into the green belt.

"If the plan has a beneficial effect on society, we should not feel resistant," Augustine Wong Ho-ming said. "I don't think we would consider that there will be contradictions and confrontations in this matter."

First unveiled in Chief Executive Carrie Lam Cheng Yuet-ngor's policy address last month, the Northern Metropolis plan aims to turn parts of the New Territories near the border with mainland China into an economic and residential hub housing some 2.5 million people.

The plan also calls for the creation of three wetland conservation parks totalling some 2,000 hectares (4,942 acres). About 700 hectares of that land are currently owned by private developers, including Henderson, and would need to be resumed by the government.

Henderson also has a proposed residential project in the affected area currently being reviewed by the Town Planning Appeal Board.

The government has yet to disclose the scope of the resumption, or say how much it would pay to take back the land in question, with analysts keen to know whether developers would have made a profit had they been allowed to build on the sites themselves.

Asked if Henderson would be inclined to accept a government offer to resume the plots, Wong said they were willing to discuss it.

"If through tripartite cooperation among the community, businesses and the government we can make things more efficient, I believe that there will be no major contradictions," Wong said, stressing the importance of communication in resolving the matter.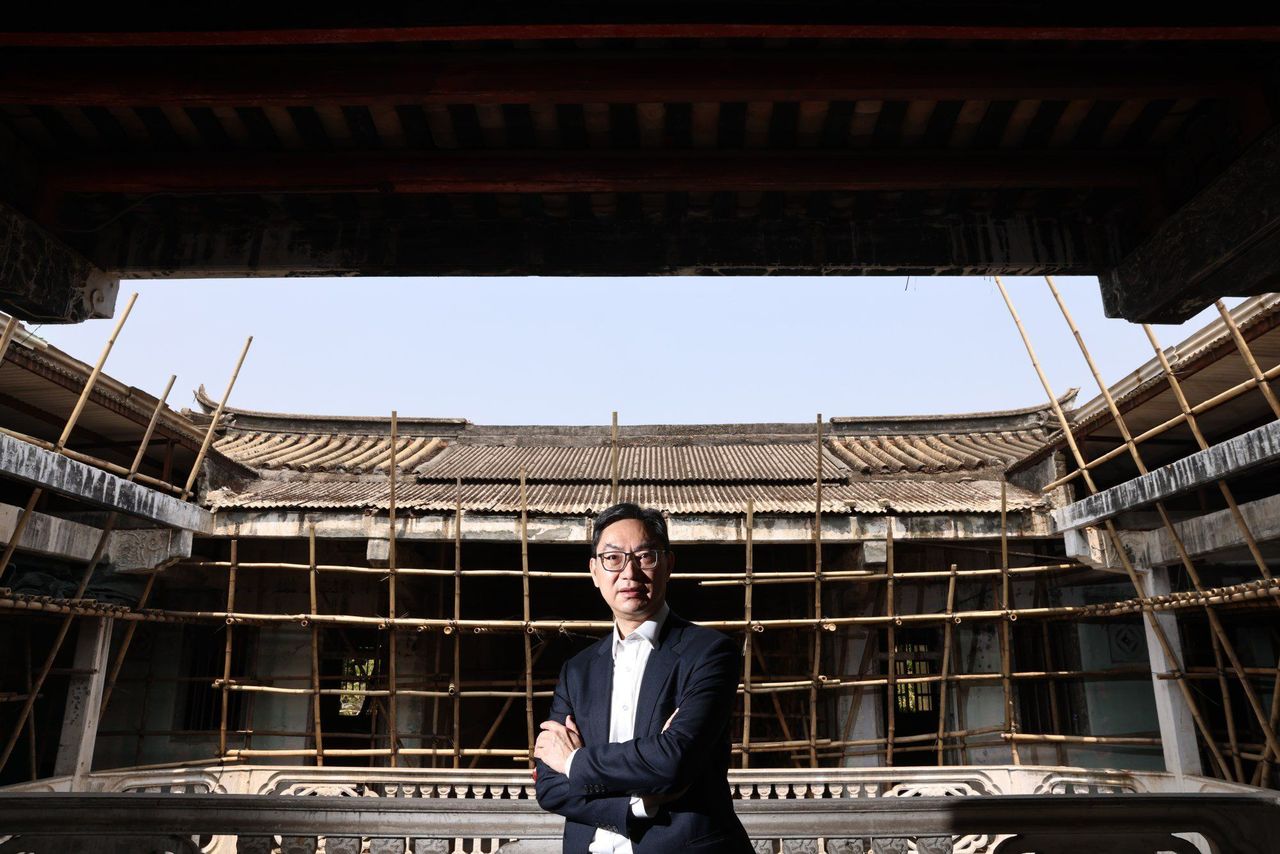 Henderson Land executive director Augustine Wong.

Lau Chun-kong, chairman of the Institute of Surveyors' land policy panel, said he believed the town-planning authority would not be inclined to approve developers' residential projects in the area anyway, considering the impact on the wetland ecosystem.

"Some developers have probably kept the land for decades, without a chance for development," Lau said. "It will be a win-win situation if the developers can make a profit by selling the plots to the government. I personally do not expect there will be any disputes on the issue."

At the same forum on Monday, former director of planning Ling Kar-kan said the entire Northern Metropolis plan would provide about 650,000 jobs, with 23 per cent of them innovation and technology-related.

Ling, now the government's strategic planning adviser for Hong Kong-Shenzhen cooperation, also predicted that the Northern Metropolis would be a new residential community with world-class public facilities.

"Right now, in the northern metropolitan area, there are no universities or attractive cultural facilities, no large hospitals," Ling said. "When we examine the public facilities in the area in the future, we have to consider [building it] up to a metropolitan level."

Ling also maintained that the controversial Lantau Tomorrow Vision – which would create yet another new metropolis on hundreds of hectares of man-made islands – was equally important to the city's development.

Meanwhile, Undersecretary for Technology David Chung Wai-keung said about 240 hectares in San Tin had been earmarked under the Northern Metropolis blueprint for the development of a "technopole" that would house a cluster of IT-related companies.

"Together with the Shenzhen Innovation and Technology zone, the resulting 540-hectare site will attract talent," Chung told the forum. "This will become an important engine to promote the construction of an international science and technology innovation centre in the Greater Bay Area."