Plans to test hydrogen vehicles stalled as Hong Kong has no law on its production, storage and refuelling.
Almost two months after Citybus showed off Hong Kong's first hydrogen-powered double-decker, the vehicle has yet to leave the company's depot.

The customised bus, designed and built in Fujian province for Hong Kong's hilly terrain, is stranded because hydrogen is still considered a dangerous substance and it remains illegal to drive a hydrogen-powered vehicle.

"Under current laws, we cannot put the bus into service," said Kenny So Kwok-kin, a general manager at Bravo Transport, parent company of Citybus, Hong Kong's second largest bus company.

"The government needs to bring forward regulations vigorously so that we can test it or adopt it on a large scale."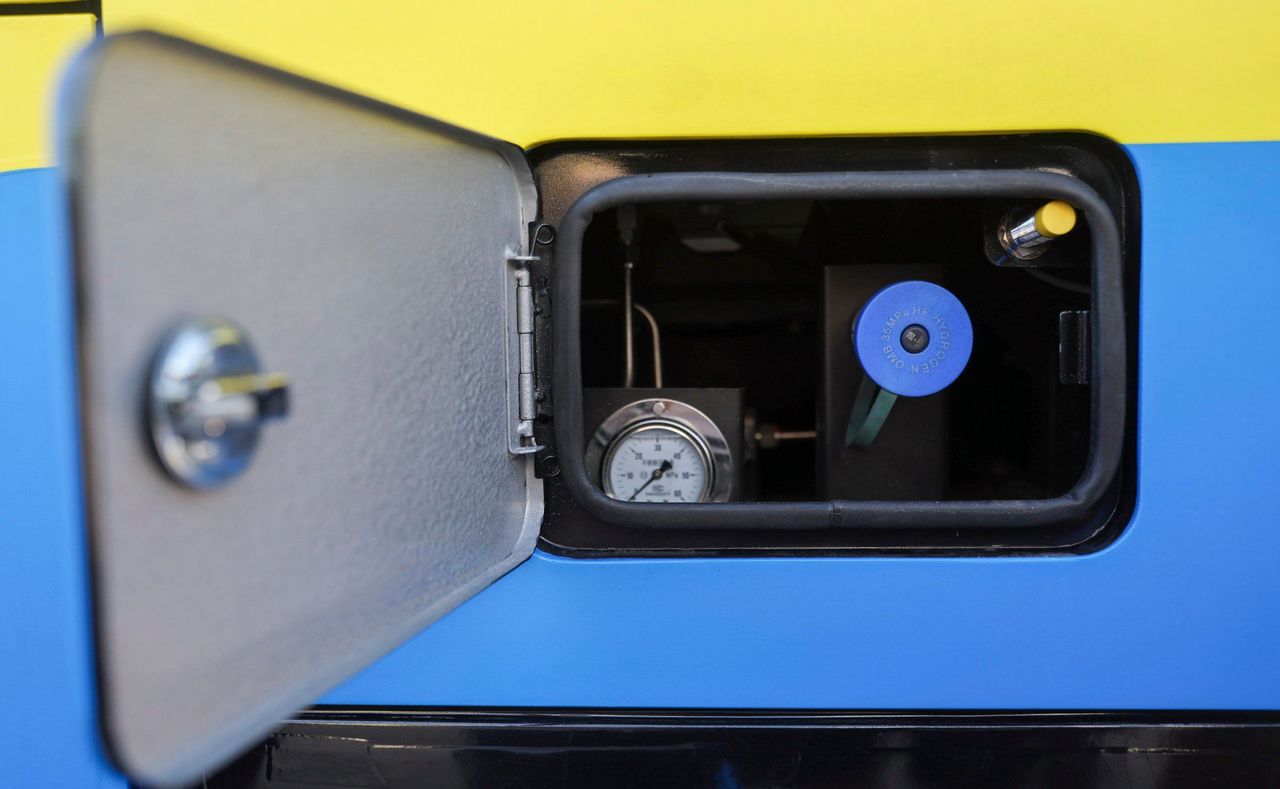 Hong Kong has no law on hydrogen refuelling.

Public transport operators and energy experts have warned that Hong Kong's regulations are not keeping up with green tech development, despite the authorities pledging for years to improve sustainability in mass transit systems.

KMB, Hong Kong's biggest bus operator, also said it was considering hydrogen-powered vehicles for its green fleet and had discussed it with manufacturers, suppliers and government agencies.

Hong Kong's bus operators are looking at ways to build more eco-friendly fleets with a combination of electric and hydrogen vehicles.

Calls to develop hydrogen power began four years ago, when former environment chief Wong Kam-sing visited a hydrogen fuel cell manufacturer and a filling station in Japan.

Last year, city authorities listed green transport in the climate action plan that aims to attain zero vehicular emissions before 2050.

Former chief executive Carrie Lam Cheng Yuet-ngor also proposed collaborating with franchised bus companies to pilot the use of hydrogen-powered vehicles.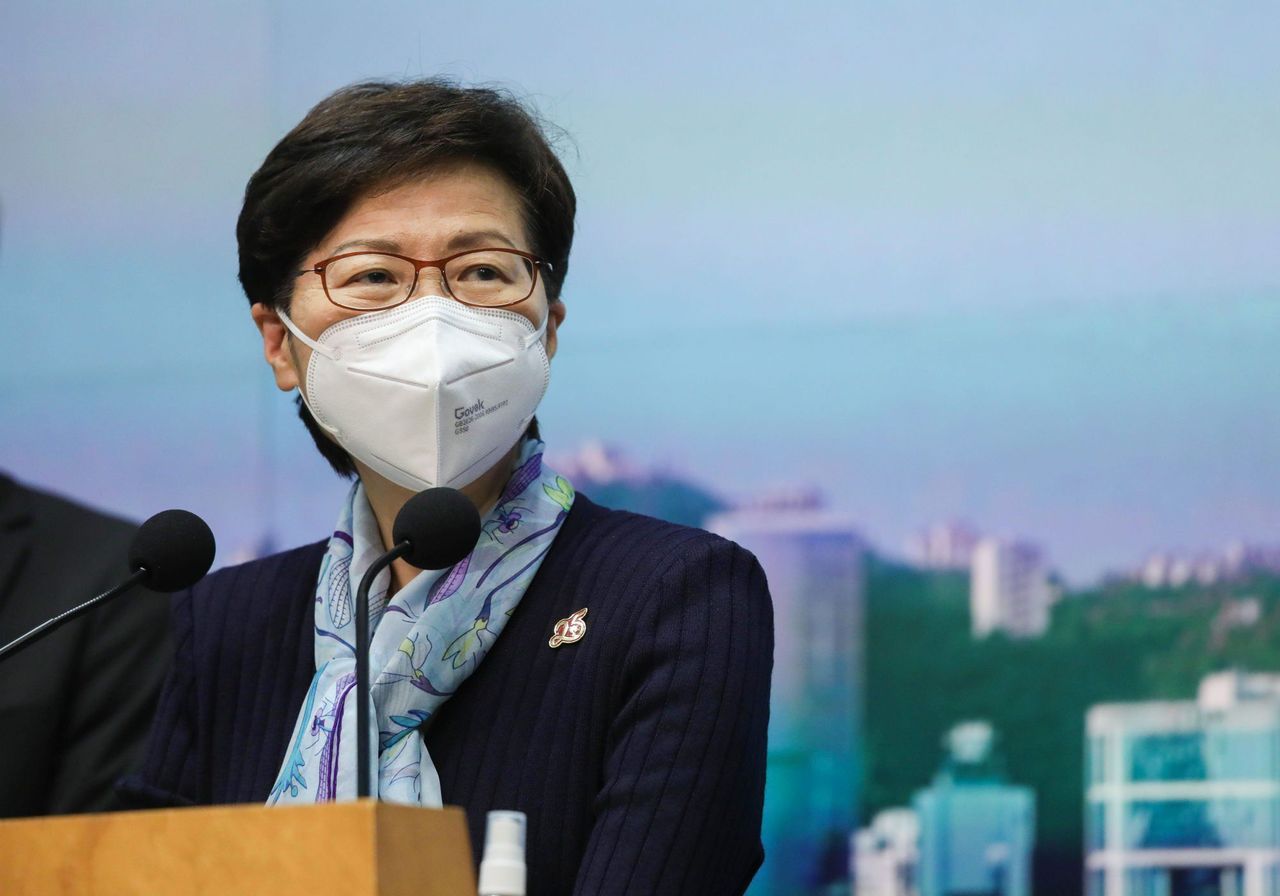 Former chief executive Carrie Lam.

Franchised buses form the city's second largest public transport network after the MTR rail network, serving more than 40 per cent of the city's population daily.

Hydrogen vehicles are considered more promising than electric ones because they can be driven for longer and recharge faster.

Hydrogen buses are in use worldwide, with Beijing said to have the world's largest fleet of more than 1,000 vehicles. China considers hydrogen a long-term strategy for carbon reduction.

But Hong Kong still has no laws governing hydrogen production, storage and refuelling.

"The key issue here is whether hydrogen should be viewed as a source of energy or a dangerous good," said Gong Xiaohan, an energy law specialist at Chinese University.

Local legal restrictions would remain a hurdle if the government did not change the definition of hydrogen from an explosive to an energy source, she added.

Hydrogen is strictly regulated in many jurisdictions, including Hong Kong, because it is highly flammable and can explode spontaneously when handled inappropriately.

The Dangerous Goods Ordinance forbids the production, storage and transport of any gaseous, explosive or flammable substances unless otherwise warranted.

It is also illegal for dangerous goods vehicles to use tunnels without exemption, according to the Road Tunnels (Government) Regulations.

"It's not just about using hydrogen fuel cell vehicles, but also whether investors in mainland China or elsewhere can safely invest in hydrogen projects in Hong Kong," said Gong, who is also doing postdoctoral research at the Institute for Advanced Sustainability Studies in Germany.

"If we really want to decarbonise the transport sector, we need to ask how hydrogen can be given fair treatment so that it can access transmission networks, like power grids and pipelines."

The Environmental and Ecology Bureau said it led an interdepartmental team to study how hydrogen vehicles helped to achieve carbon neutrality.

Last month, Secretary for Environment and Ecology Tse Chin-wan pledged to put hydrogen-powered vehicles to the test by 2024.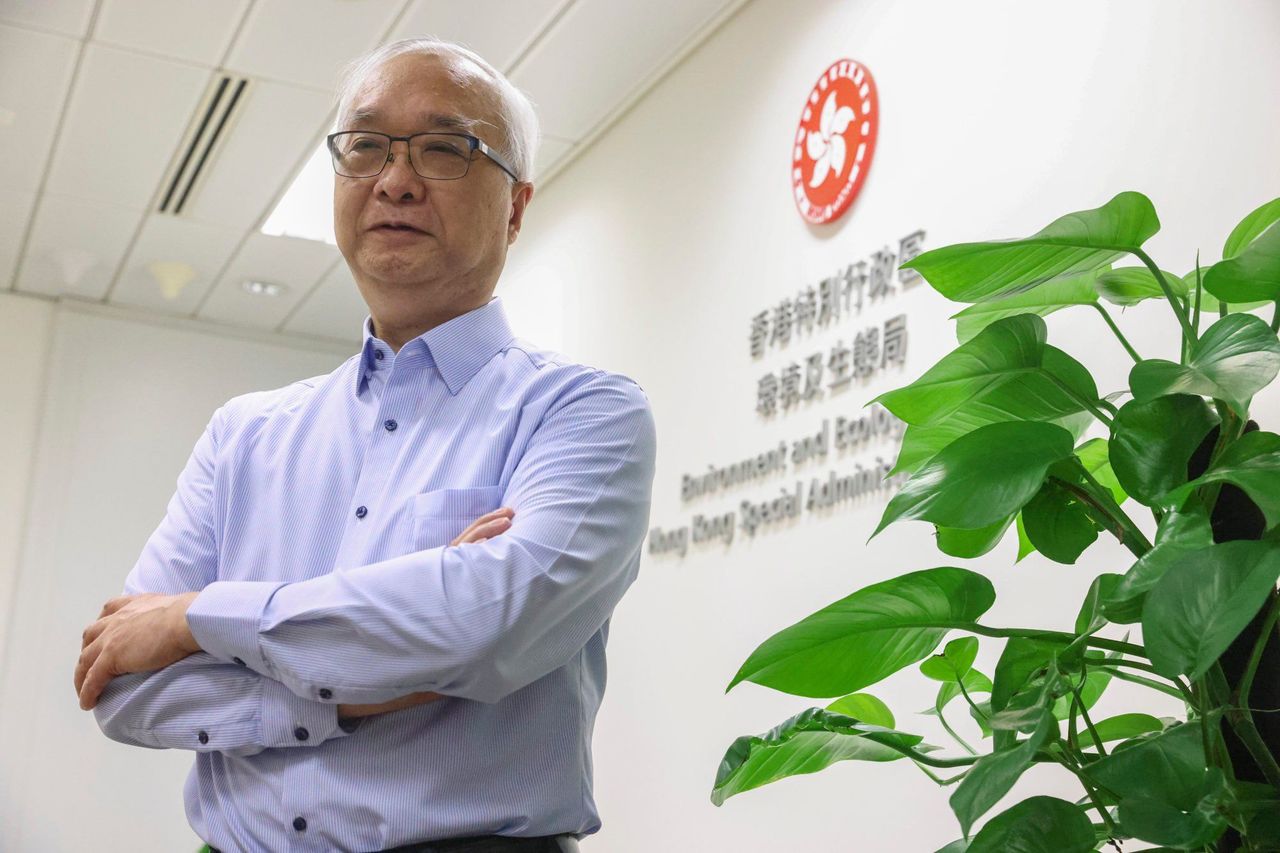 Tse Chin-wan, secretary for environment and ecology.

However, environmental scientists and green advocates in the United States and United Kingdom have begun warning that hydrogen power may not be as climate-friendly as it has been made out to be.

Since last year, they have voiced concerns that while it has been gaining attention as an alternative to fossil fuels, hydrogen emissions into the atmosphere add to global warming by upsetting the distribution of methane and ozone, the second and third most important greenhouse gases after carbon dioxide.

"Even green hydrogen has climate impacts," said Ilissa Ocko, a senior climate scientist at the non-profit advocacy group Environmental Defense Fund in the United States. "My biggest concern is that we will move too fast to deploy hydrogen everywhere we can."

Her studies have found that hydrogen can contribute to climate change. It can leak easily into the atmosphere to form compounds including methane, a greenhouse gas believed to be 25 times stronger than carbon dioxide in trapping heat.

Ocko said atmospheric hydrogen could trigger a chain reaction to produce ozone and water vapour, both classified as greenhouse gases.

"We need a clear understanding of additional climate and environmental concerns of deploying hydrogen at scale," she said.