Financial Secretary Paul Chan says government will respond to housing crisis 'with determination and courage, but also wisdom and techniques'.
Two new top-level committees on land supply and public housing projects will hold their first meetings this week to focus on streamlining internal procedures, Hong Kong's finance chief has said.

Appearing on a radio programme and writing on his official blog, Financial Secretary Paul Chan Mo-po on Sunday also responded to expectations laid down by Chinese President Xi Jinping for the new administration, which included resolving the city's deep-seated housing woes through a "people-oriented" philosophy.

"The government shall face problems not only with determination and courage, but also wisdom and techniques to identify the crux. We can't rush over with our heads down," he said.

Ten days after taking office under the administration of Chief Executive John Lee Ka-chiu, Chan revealed the Steering Committee on Land and Housing Supply and the Task Force on Public Housing Projects, chaired by the second-term finance minister and his deputy Michael Wong Wai-lun, respectively, would hold their first meetings this week to set priorities at a macro level.

The two high-powered bodies were among four new interdepartmental task forces announced by Lee last week. The other two will focus on tackling intergenerational poverty and coordinating district affairs.

Expediting land and housing supply, speeding up project delivery and streamlining development-related procedures were among the pressing tasks faced by the former two, Chan said.

"Certain unnecessary procedures handled by different departments should be eliminated while the statutory ones should be conducted simultaneously. Some internal work in the bureaucratic structure should also be reduced," he said, without providing examples.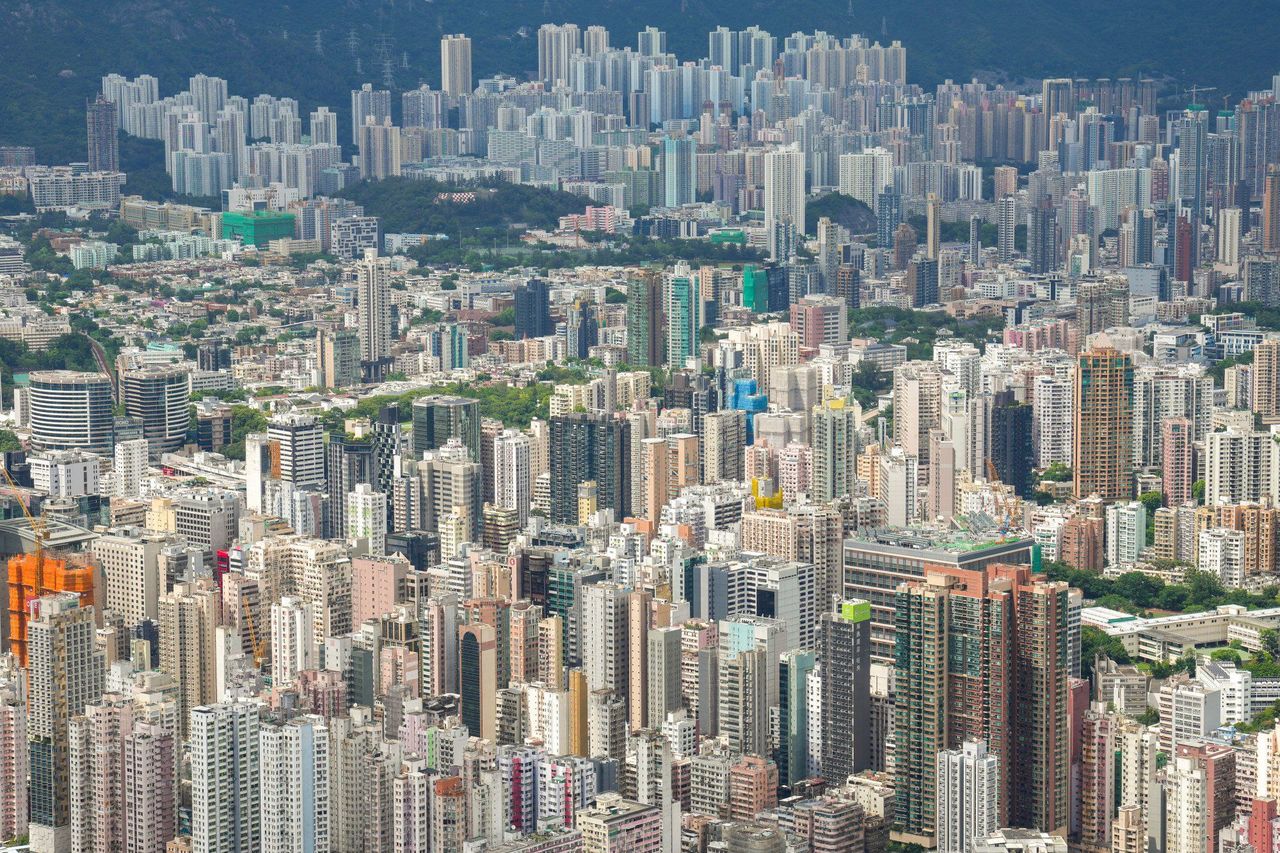 Chinese President Xi Jinping has said he expects Hong Kong's new government to tackle the city's housing crisis.

The finance minister also said the steering committee would closely monitor the development of the Northern Metropolis project, which aims to house about 2.5 million people in the New Territories, and the Lantau Tomorrow Vision blueprint to create a new metropolis on man-made islands in the waters off Lantau Island.

An ongoing interim report on the Lantau project was expected to be ready within the year, Chan said, adding that reclamation work would not be completed until 2027.

He also attributed previous delays in delivering new housing to unfinished transport infrastructure, noting such issues should be avoided during future development projects.

Chan added that the government would intervene in a timely manner to remove obstacles faced by development projects.

Also responding to Xi's expectation that the new administration would be a "capable government that serves an efficient market", Chan pledged to lead his colleagues in developing a breakthrough mindset to overcome past policies of "big market, small government" and "positive non-interventionism".

"The world is no longer the same. Look at how the governments in our neighbouring cities play an active role in steering the economy," he said, vowing to attract more Chinese and overseas companies across various sectors to set up bases in Hong Kong to diversify the economy.

Separately, Secretary for Development Bernadette Linn Hon-ho said it was important for the new administration to streamline land development-related procedures, adding she hoped authorities could adopt innovative methods of finding land and building homes.

Among the potential innovations the government could draw upon, Linn cited the "modular integrated construction" prefab technique, which relies on free-standing, integrated modules produced at a factory in mainland China.