Paul Chan says in weekly blog post safeguarding national security and city's constitutional order is a 'core infrastructure project'.
Hong Kong's financial secretary has said he has held fast to defending national and financial security as he assessed his tenure over the past five years under Carrie Lam Cheng Yuet-ngor's leadership.

Paul Chan Mo-po, who will continue his role in the new government headed by John Lee Ka-chiu, made the remarks on Sunday on his official blog while police said they were still investigating a suspected phishing scam involving images of the finance chief in online advertisements to lure victims to a cryptocurrency trading platform.

In the last weekly blog post of his current term, which ends on Thursday, Chan said he had "spared no efforts in promoting economic diversification, especially in the areas of finance and innovative technology".

"I have also stood firm in the defence of national security and financial security, taking into consideration both needs of development and security, and at the same time making good use of the government's financial resources to enhance public service to relieve residents' hardship."

Chan added that safeguarding national security and the city's constitutional order, as well as cultivating an "in-depth understanding" of such matters and China's comprehensive jurisdiction over Hong Kong, would be "core foundational work" that the city had to continue pushing in the years to come.

More effort would be made in addressing problems relating to people's livelihood under the next government, he said.

Citing the issue of housing as an example, Chan wrote: "We have to apply innovative thinking, strong determination, and an incomparable willpower, making every effort to resolve this problem together with various sectors of society."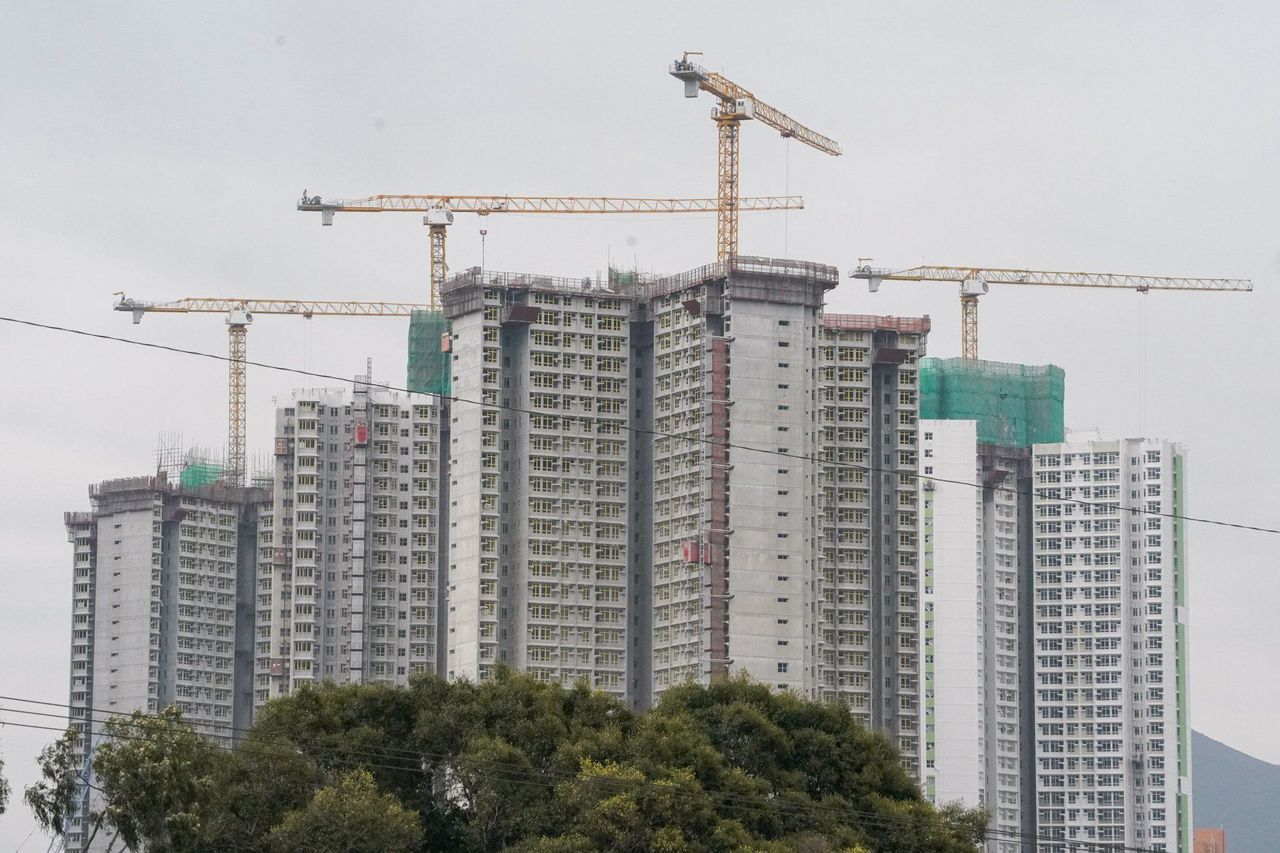 Public housing estate Queen's Hill House in Fanling.

"A safe and stable social environment is a prerequisite that allows people to live and work in peace and all developments to advance," he said.

He also said Beijing's imposition of a national security law in 2020 and a revamp of Hong Kong's electoral system in 2021 had put the city on a stable route towards good governance.

Chan, 67, has served as the finance minister since early 2017, overseeing a deep recession triggered by social unrest in 2019 and the Covid-19 pandemic that followed.

Hong Kong's economy contracted 4 per cent in the first quarter, marking one of the city's worst performances in the past three decades. The growth forecast for 2022 was downgraded to 1-2 per cent, compared with Chan's earlier estimate of 2-3.5 per cent.

Chan is one of three principal officials joining the incoming government with the help of a new deputy. He is expected to be assisted by Michael Wong Wai-lun.

The finance chief also said Hong Kong needed to diversify its economy as well as encourage the upgrading of various sectors to ensure progress was both qualitative and quantitative.

He described the news of Chinese President Xi Jinping officiating at a handover ceremony to mark the 25th anniversary of Hong Kong's return to Chinese rule and swearing in the next administration as "encouraging" and "exciting".

Chan said it showed Xi attached importance to Hong Kong's development and cared a lot about the city's people.

Meanwhile, police said they were still investigating a suspected phishing scam involving the use of Chan's image in online advertisements.

In a Facebook post on Saturday, the force warned people to be aware of online scams involving fake interviews with celebrities and high-reward investments, urging the public to report suspicious platforms.

The finance chief's office issued a statement on June 11, saying it had reported the matter to the force after deceptive adverts began circulating online purporting to feature interviews with Chan.

The office said it had never issued or authorised such content and that Chan had never conducted the so-called interviews, adding that the comments in the articles were all fictitious. It urged the public not to engage with the suspicious adverts or provide personal information to unknown websites.