Trade minister Tengku Zafrul Aziz says Malaysia's leadership in Islamic finance means it is well positioned to support Hong Kong's interest in the sector.
Malaysia is keen on leveraging Hong Kong's financial hub status to grow its own sizeable footprint in the Islamic finance industry while supporting the city's ambitions in the US$2.2 trillion sector, Kuala Lumpur's trade tsar has said.

In Hong Kong for a two-day official visit, Minister of International Trade and Industry Tengku Zafrul Aziz said on Tuesday that cooperation in the financial sector as well as possible talent exchanges between both economies featured during his talks with the city's officials.

Zafrul held talks with Hong Kong's Chief Executive John Lee Ka-chiu and Secretary for Commerce and Economic Development Algernon Yau Ying-wah, and on Tuesday took part in a dialogue session with business executives.

Speaking to This Week in Asia, Zafrul said Lee had during their talks pitched opportunities for Malaysian businesses not just in Hong Kong but also in the Greater Bay Area.
Noting that Hong Kong's status as a major financial centre would be key to helping Malaysian companies in fundraising, Zafrul said Kuala Lumpur was particularly interested in tapping the city's maturity in environmental, social and governance (ESG) investing.
Islamic finance, which bans outright monetary speculation and interest payments, was similar in nature to ESG principles, Zafrul said.
The question of talent, especially in the digital sector, came up during talks with Commerce Secretary Yau, Zafrul said.
"We want to see how we can look at sharing of this talent with people mobility," the minister said, noting however that any immediate "exchange programme" involving the sector would be difficult as both Malaysia and Hong Kong were facing a crunch in top-tier tech talent.
In the event organised by the Malaysian Chamber of Commerce for Hong Kong and Macau, Zafrul said he believed that "Malaysia – given its well-acknowledged global leadership in Islamic finance – is well positioned to support Hong Kong's interest to expand in the field of Islamic finance".
"We know that Islamic finance is a natural fit for ESG financing," he said, noting that ESG assets are on track to exceed US$50 trillion by 2025, representing more than a third of the projected $140.5 trillion in total global assets under management.
"There is so much potential in this space for Malaysia and Hong Kong to collaborate, particularly in supporting Asian countries to decarbonise their economies and/or embrace ESG principles," Zafrul said.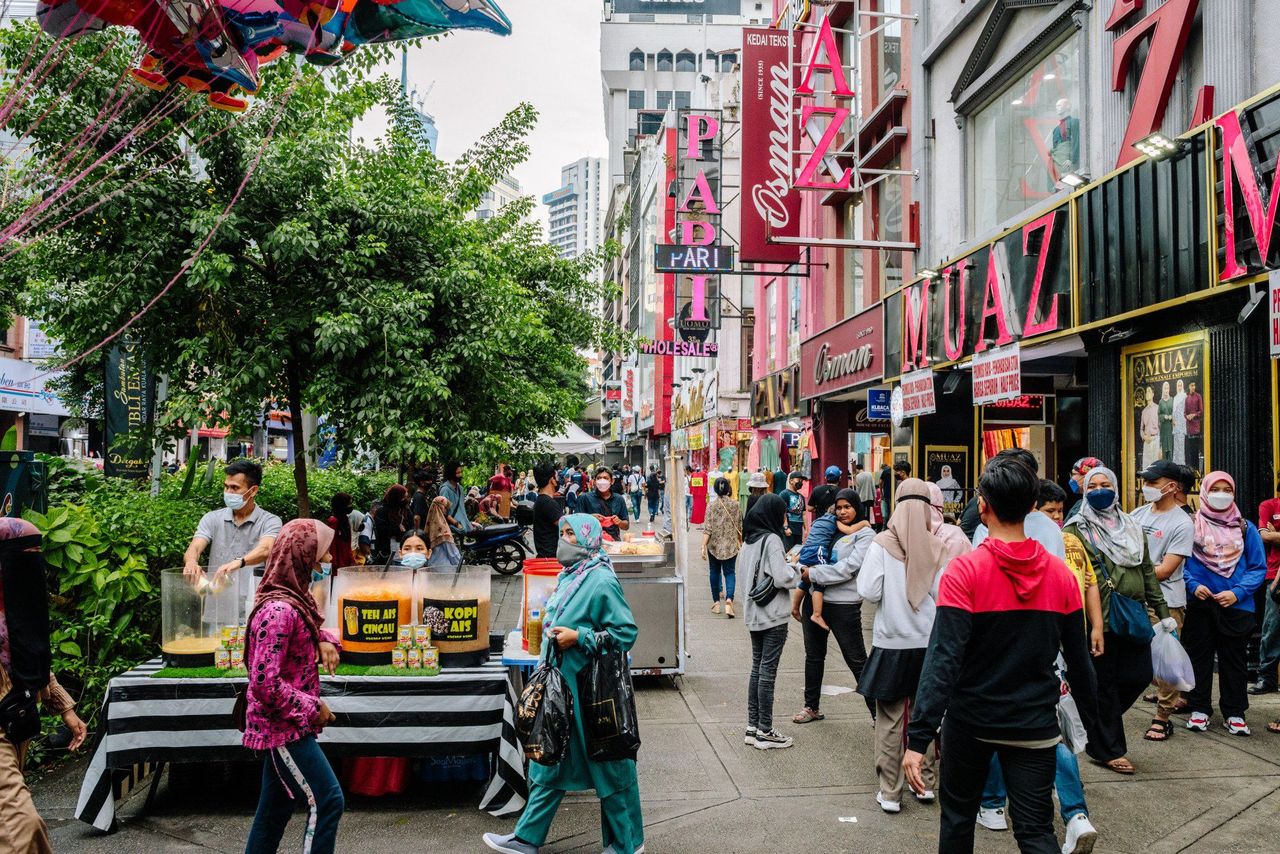 Shoppers and food vendors at a market in Kuala Lumpur. The halal economy is another area for cooperation between Malaysia and Hong Kong.

The halal economy, involving goods and services that are permissible to Muslims, was another area for cooperation, the minister said. "We can work together to channel capital into industries and the supply chain that feeds into the global halal economy," he said.

On the digital economy front, enhanced cooperation could involve not just e-commerce and digital trade but also the financing of start-ups, he said.

Zafrul fielded a wide array of questions, including on the ongoing US-China rivalry and Malaysia's receptiveness towards overseas talent.

Sweeping changes enacted in 2021 to a once-popular long-term visa scheme – Malaysia My Second Home (MM2H) – were also broached, with the Malaysian chamber's chairman Gan Khai Choon urging the minister to revert the plan to its original form.

The changes included shortening the visa's validity period to five years instead of 10, and significant increases in the income criteria.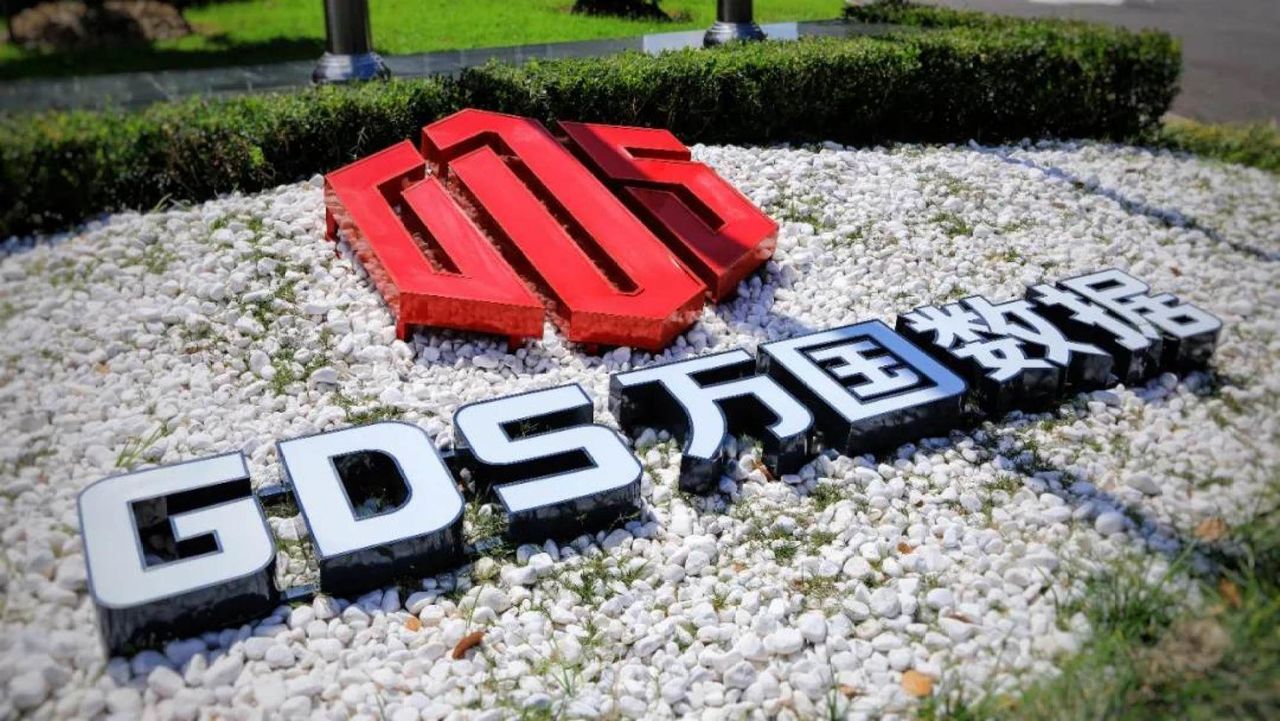 GDS Holdings is expected to open a 100-megawatt data centre in Malaysia in July.

Zafrul said similar questions about MM2H were raised by the Malaysian chamber of commerce in Beijing during Prime Minister Anwar Ibrahim's visit to the mainland last week.

Zafrul, who was part of the high-powered delegation Anwar brought to Beijing, said the prime minister had indicated he would discuss the matter with the Home Ministry, which administers the scheme.

"In terms of talent, we are opening up, we have to finalise this but we are ready to be more liberal in terms of accepting foreign talent into Malaysia, especially [in sectors] where such talent is not available," the minister said.

Zafrul was also asked about Amazon's recent confirmation of a US$6 billion investment in Malaysia to develop data centres – a move that observers have read as a strong vote of confidence in Anwar's administration.

Anwar, a long-time campaigner for multiracialism, came to power following a deadlocked election last November with the backing of a broad coalition that includes some of his Malay nationalist arch-rivals.

Zafrul said "similar investments" in data centres were expected to be announced by other firms.

GDS Holdings, the China-based holding company mainly engaged in developing and operating high-performance data centres, in July will open a 100-megawatt data centre in Malaysia, he said.

Zafrul said there would be strong "spillover effects" in the digital economy from the siting of data centres in Malaysia as firms take advantage of the "right skill sets" and the "right energy" needed for their operations.

Demand for data centres has boomed in Asia in the last few years, but there have been concerns about the kind of energy that is used to power them. A 100-megawatt data centre uses the same amount of energy as about 80,000 US homes, and the International Energy Agency has said data centres and data transmission networks are responsible for about 1 per cent of energy-related global greenhouse gas emissions.

Malaysia's neighbour Singapore last year lifted a nearly three-year moratorium on the development of new data centres but put in place more stringent criteria on energy usage and cooling methods.