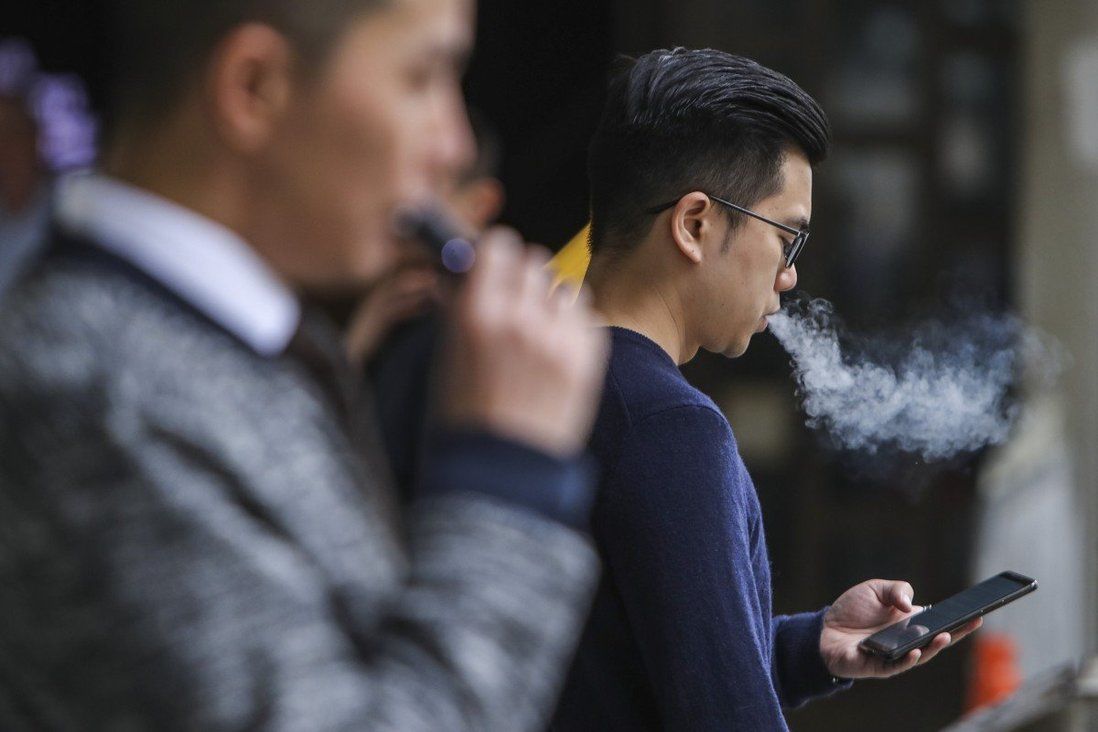 Hong Kong's e-cigarettes ban by Carrie Lam makes its mark
Retiring chief executive may well be remembered for her stand against the import and sale of 'new tobacco products'.
Carrie Lam Cheng Yuet-ngor's term as chief executive has been marked by tumultuous events. But in terms of public health, a decade or two from now she may also be remembered for her role in the ban on the import and sale of e-cigarettes and other alternatives that has just become law. The ban, first proposed seven years ago, was watered down in 2018 to the permissive regulation that applies to tobacco products. Opposition to the backdown from medical and education authorities prompted Lam to switch to proposing the full ban in her policy address that year.

It took lawmakers until last October to pass legislation without exemptions and concessions of one kind or another. Evidence of the effect on consumption of e-cigarettes and the like is that the law has forced some shops selling these products to close.

The most persuasive argument against outlawing the "new tobacco products" was that they were a not so harmful alternative that helped nicotine addicts quit smoking tobacco and perhaps stop altogether. But health minister Sophia Chan Siu-chee said many surveys that supported it were sponsored by tobacco companies. A study by the National Institute on Drug Abuse and the US Food and Drug Administration found that people who stopped smoking and switched to another form of tobacco use, including e-cigarettes, were more likely to relapse to regular cigarettes a year later than those who quit altogether.

Essentially the argument hinges on the lack of knowledge of the long-term effects of e-cigarettes and other alternatives, especially on those who begin smoking at a young age. Evidence of harmful chemicals in tobacco alternatives over the longer term, one of the main arguments against traditional smoking, is mounting.

The smoking rate in Hong Kong has fallen to about 10 per cent of people aged 15 and above. Ultimately, the prospect of a non-smoking society seems dependent on youth breaking the generational cycle of addiction by not taking up the habit in the first place. This is the goal of a New Zealand initiative to ban the sale of tobacco to people born after 2008 and, year by year, lift the legal smoking age from 18, starting in 2027, which will be closely watched.