Study finds complaints about lack of automatic doors, ramps, suitable toilets for the disabled.
Bobo Leung wants to try all the restaurants at her neighbourhood shopping centre in Sham Shui Po, but a small step at the entrance of some shop fronts is in her way.

"My food choices are very limited. I really want to try the Thai restaurant, but I can't go inside," said the former property manager who has used a wheelchair for more than 10 years since suffering a workplace injury.

Leung, 55, lives just four minutes from Lai Kok Shopping Centre, which she said is hard for wheelchair users to access despite recent renovations costing more than HK$100 million (US$12.8 million).

Some shops in the mall, including the popular snack and grocery chain 759 Store and pharmacy chain Mannings, have a step at the entrance that makes it impossible for Leung to wheel herself in.

Hong Kong authorities are working towards reducing the difficulties faced by the city's disabled community, and architect Bernard Lim Wan-fung hopes to promote universal building designs accessible to all.

The Labour and Welfare Bureau commissioned his firm, AD+RG, to come up with a strategy to enable access to various premises by people with different disabilities. Its consultancy report is expected to be completed this year.

As part of a study by the firm, about 80 people with disabilities tested the accessibility of 128 places, including shopping centres, recreational and cultural facilities, public transport terminuses and hospitals. Another 32 premises were appraised separately.

The checks aimed to find out how easy it is for a disabled person to get to the premises, enter and move around, obtain information and use facilities, before leaving and returning home safely.

A draft of Lim's report showed they faced difficulties when there were heavy or manually operated doors at main entrances, when toilets for the disabled were locked or used for storage, or when accessible toilets were too small for a person with disabilities and a carer.

Those who were blind or visually impaired faced specific difficulties too, including the lack of tactile guide paths, continuous barrier-free paths within premises and signs in Braille.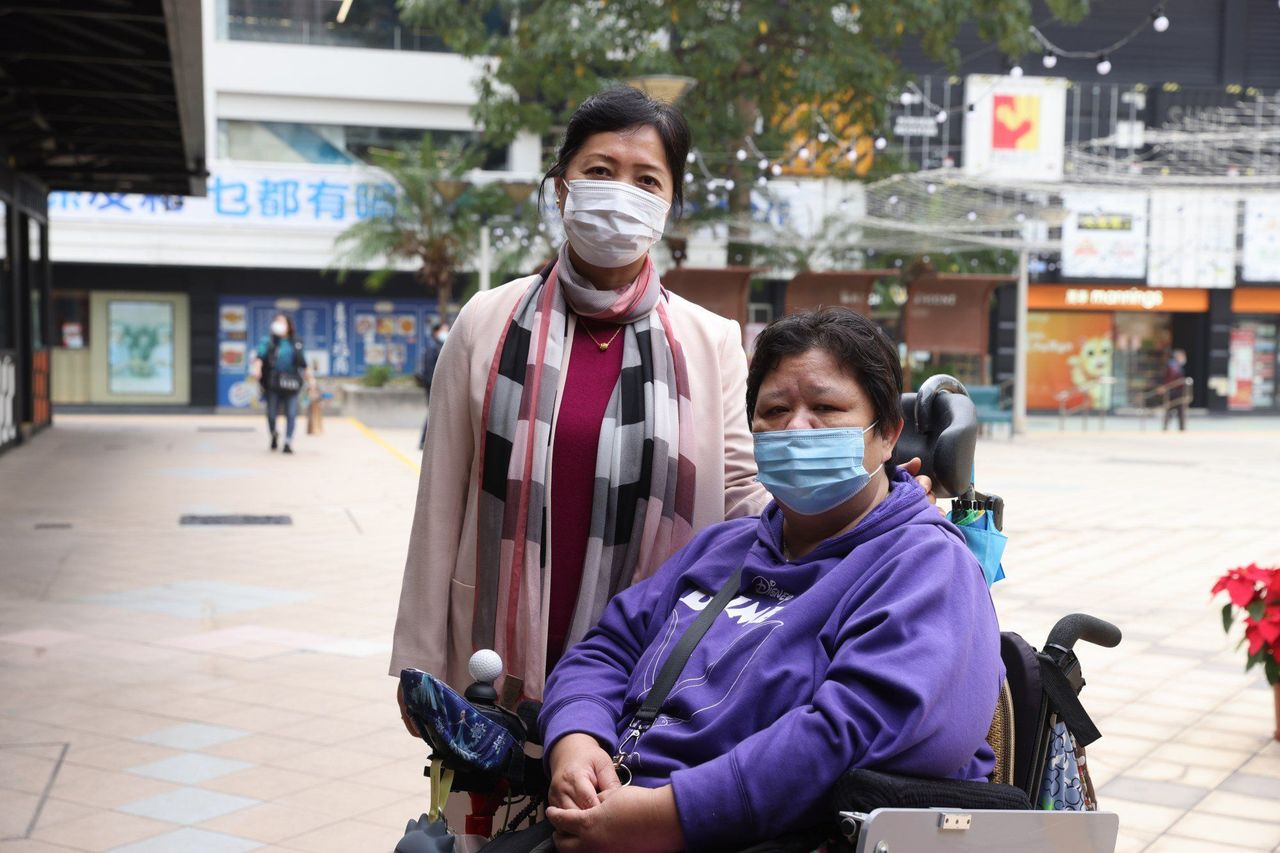 Amy Wang (left), of People of Fortitude International Mutual-Aid Association for the Disabled, and Bobo Leung, a wheelchair user who is affected by the lack of barrier-free facilities.

Amy Wang Su-qin, CEO of the People of Fortitude International Mutual Aid Association for the Disabled, which is involved in Lim's study, cited the D. Park shopping centre in Tsuen Wan as an example.

Owned by New World Development, it has no tactile guide path – or system of textured surfaces – to help the visually impaired navigate the mall or the five-minute walk on the footbridge from the MTR station to the shopping centre.

The mall, which underwent a HK$700 million revamp between 2012 and 2016, has toilets with automatic doors, but no Braille signs to differentiate male, female and accessible toilets.

A spokeswoman for D. Park said it had collaborated with the Hong Kong Blind Union to launch a mobile app covering more than 100 venues, including the mall, providing audio navigation instructions for users.

But Wang said: "Technology is a helpful tool, but cannot replace traditional facilities for the visually impaired. The audio guide cannot provide a specific route to follow, so it's easy to get lost and bump into other people."

Lim said developers might be encouraged to improve if Hong Kong had a rating system on the accessibility of premises, similar to Singapore's Universal Design Mark, a voluntary certification scheme that recognises projects that adopt inclusive designs.

"That will help raise public awareness of user-friendly spaces and attract more clientele," he said.

He added that Hong Kong should also have an accreditation body to review existing buildings and identify potential accessibility issues, and permits for new buildings should not be approved without input from access consultants, as is done in Australia.

Lim said that the government could consider providing incentives to building owners to ensure their facilities were accessible.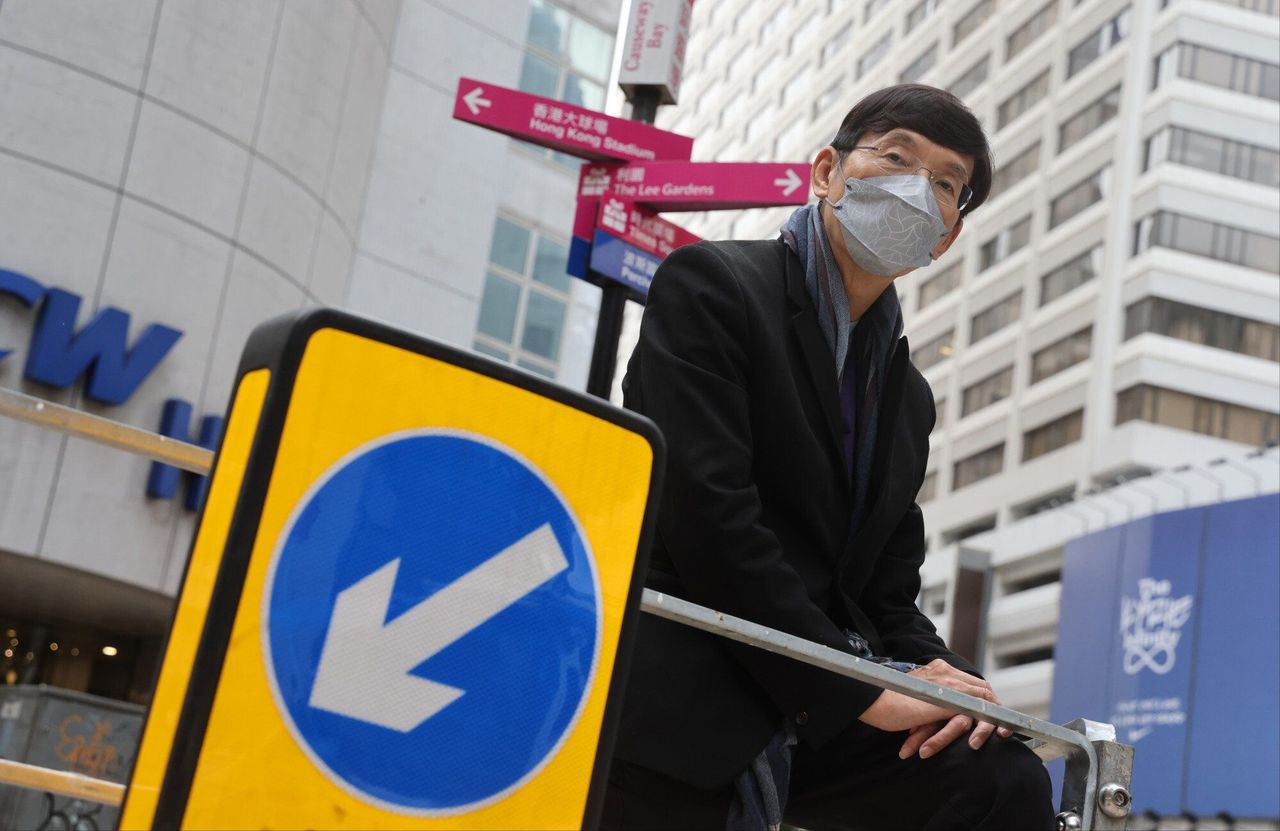 Bernard Lim, of AD+RG Architecture Design and Research Group.

About 7.1 per cent of the Hong Kong population is considered disabled, according to a government survey in December.

About 116,600 – or over a fifth of all those with physical disabilities – said they faced a lot of difficulty in day-to-day living. Another 257,600 said they faced some difficulty.

Under Hong Kong's current barrier-free access guidelines, the Design Manual, only new buildings must provide access and facilities for disabled people. Renovations of old buildings that do not involve alterations and additional works are exempt from the rules.

Meanwhile in Sham Shui Po, Bobo Leung complained to the Equal Opportunities Commission last July after she felt frustrated by the response of the Lai Kok Shopping Centre management when she raised her issues with them.

A spokeswoman for the shopping centre said the facilities and layout complied with the law, and movable ramps were provided on demand to wheelchair users. A notice at shop entrances also gave a hotline number where the disabled could seek help.

Leung, whose complaint is being investigated by the equality watchdog, said she raised the issue only as a last resort.

"Just like other people, I want to go out and socialise with my friends too, but there are not a lot of choices that are barrier-free. Many places are not designed with us in mind. I hope that can change with more education and empathy," she said.