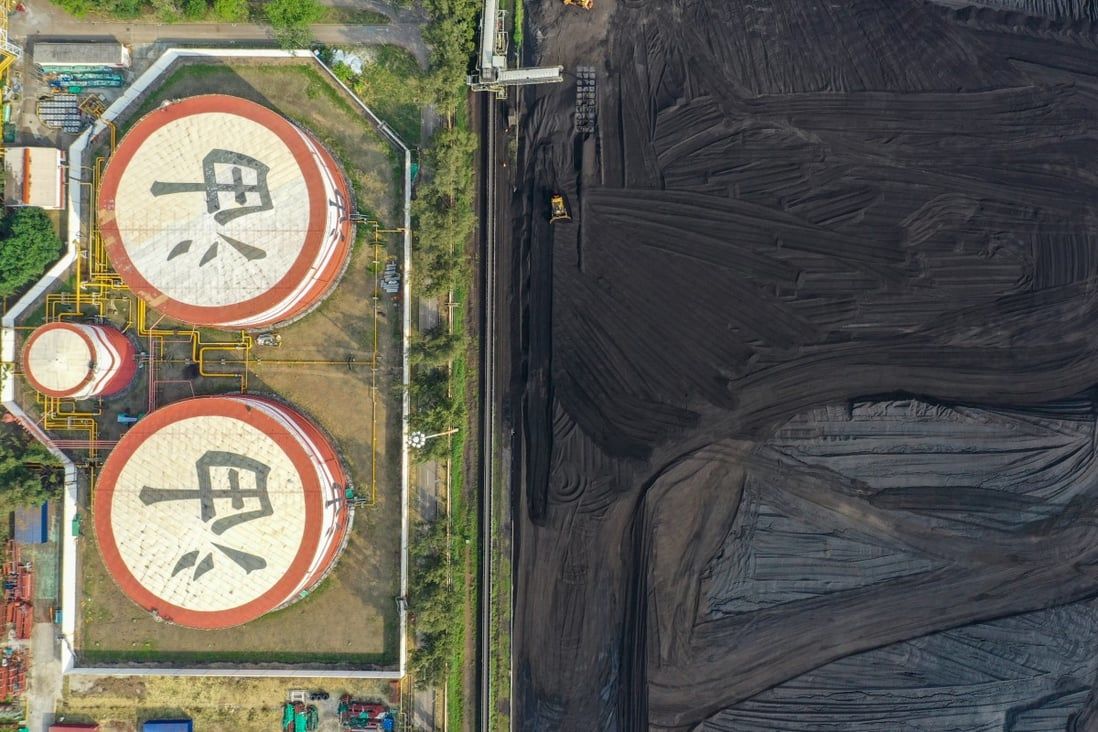 Hong Kong's CLP to continue investing in Australia for secure, clean power
CLP Holdings will continue to invest in Australia to improve the reliability of its coal power plants there while installing low-carbon alternatives to achieve long-term decarbonisation.
CLP Holdings will continue to invest in Australia to improve the reliability of its coal power plants there while installing low-carbon alternatives to achieve long-term decarbonisation, after posting a big loss Down Under that contributed to a worse-than-expected 51 per cent profit drop.

The impact of the global energy crisis sparked by Russia's invasion of Ukraine will linger despite having moderated, according to the larger of Hong Kong's two power utilities, which also has operations in mainland China, Australia and India.

"We saw in Australia a sudden and unprecedented increase in wholesale electricity prices in around the second quarter of last year, which has been sustained through to 2023," CEO Richard Lancaster said on Monday. "We will still see quite a challenging environment in the first half of 2023."

CLP's operating profit amounted to HK$4.62 billion (US$588.8 million) last year, down from HK$8.49 billion in 2021. It was 17.6 per cent below the HK$5.61 billion average estimate of four analysts polled by Bloomberg. Revenue grew 20 per cent to HK$100.66 billion.

Including a HK$3.54 billion accounting loss from the sale of a 10 per cent stake in its India business to a Canadian investor, total earnings fell 89 per cent to HK$924 million.

A final dividend of HK$1.21 was declared, bringing the total payout for 2022 to HK$3.1, the same as in 2021 and 2020.

If the losses related to power plants forward-hedging contracts sold by its Australia unit EnergyAustralia are excluded, CLP's operating profit fell 23 per cent to HK$7.56 billion, the Hong Kong firm said in a filing to the city's stock exchange.

The fair value losses are unrealised in nature, and will vary according to the prevailing energy market prices at the end of the accounting period, CLP said, adding that the Australian unit has lowered the target level of forward contracting for one of its coal power plants.

Coupled with outages and fuel supply shortfalls at its ageing coal power plants and higher fuel prices, its Australia unit was forced to pay much higher costs to procure enough power to meet higher winter demand.

This resulted in the unit booking an operating loss of HK$5.26 billion, compared to a loss of HK$83 million in 2021. EnergyAustralia was also fined A$1.5 million (US$1.01 million) for occupational health and safety failings that caused the death of a worker in 2018.

EnergyAustralia is taking measures to improve infrastructure and coal supply reliability at its coal plants, and their decommissioning cannot take place until low-carbon alternatives such as energy storage and hydrogen are installed and proven to be reliable, Lancaster said.

"We still need to make continuous and steady investment in Australia so that we are supporting our business becoming carbon-free and moving in line with the industry's energy transition," he said, adding that CLP was open to forming co-investment partnerships in Australia.

Operating profit at CLP's Hong Kong energy business rose 3.2 per cent to HK$8.4 billion, while that in mainland China increased 34.3 per cent to HK$2.23 billion.

CLP has pledged to achieve net-zero carbon emissions by 2050, the same time frame as the global ambitions of the Paris Agreement, which scientists consider a must for the world to avert the worst impacts of global warming and climate change.

CLP has committed to phasing out coal-fired electricity by 2040 by retrofitting its natural gas power plants to allow them to burn zero-emission hydrogen; investing in offshore wind farms in Hong Kong; and enhancing its grid infrastructure in Guangdong province for more clean energy imports.

The first four units of its coal power plant in Tuen Mun are expected to be closed this year under an agreement with the Hong Kong government, which must approve CLP's infrastructure investments every five years.

CLP is in "very early" discussions with the Hong Kong government on its 2024-28 capital expenditure plan, which includes proposed offshore wind-farm development and regional clean-energy procurement, Lancaster said.

Its Yallourn coal power plant in Australia is expected to be retired in 2028, while the Mount Piper plant will be closed in 2040.

CLP shares closed 1.4 per cent lower at HK$55.70 on Monday after the results announcement.