Top choices for 3,600 children include book vouchers, school shoes and electric kettles, not toys.
Hong Kong schoolboy Yang Qi, 11, was more than happy to receive a rice cooker, not toys, for Christmas.

"I like it because it is practical," he said, adding his mother could use it to make soup too.

He chose the rice cooker over toy cars and figurines from a selection of Christmas gifts offered by the Society for Community Organisation (SoCO) to poor children under its annual fundraising project.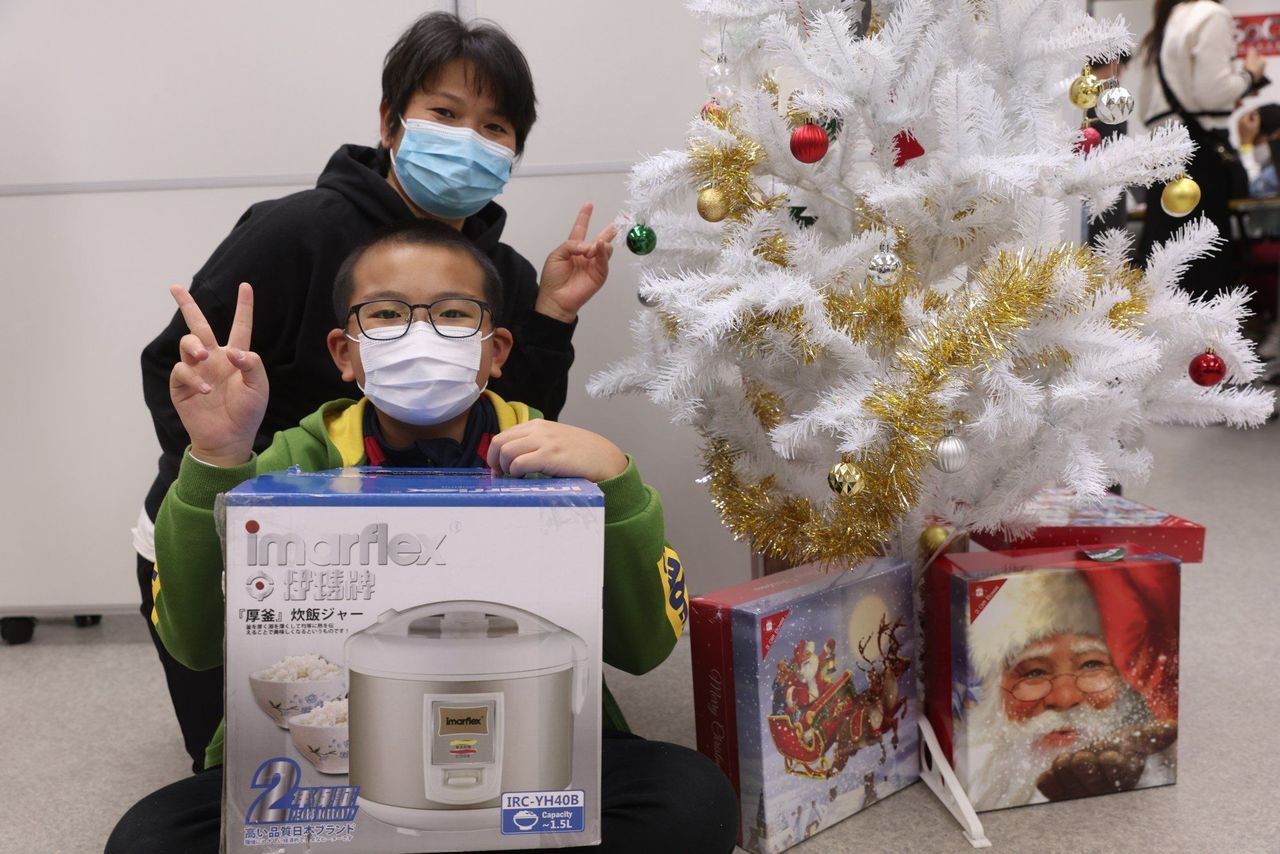 Yang Qi, 11 and his mother Qi Hong-qin at the SoCO office in Sham Shui Po.
The Primary Four pupil and his parents are crammed in a 140 sq ft subdivided unit in Sham Shui Po, one of Hong Kong's poorest neighbourhoods.
They get by on his 54-year-old father's monthly income of HK$18,000 (US$2,307) as a house painter, while his mother stays home.
Yang admitted that he really would have liked a small drone of his own, after learning to use one in school. But he knew that it would cost more than HK$1,000, which his family could not afford.
His mother, Qi Hong-qin, 43, was pleased with her son's choice of the rice cooker.
"Life is hard, but it is heart-warming to receive the gift," she said.
More than 3,600 children from poor families received a gift from SoCO this year.
This year's list of gifts had toys, and also school bags and shoes, stationery, calculators, dictionaries, book vouchers, quilts and rice cookers. Each item cost about HK$250.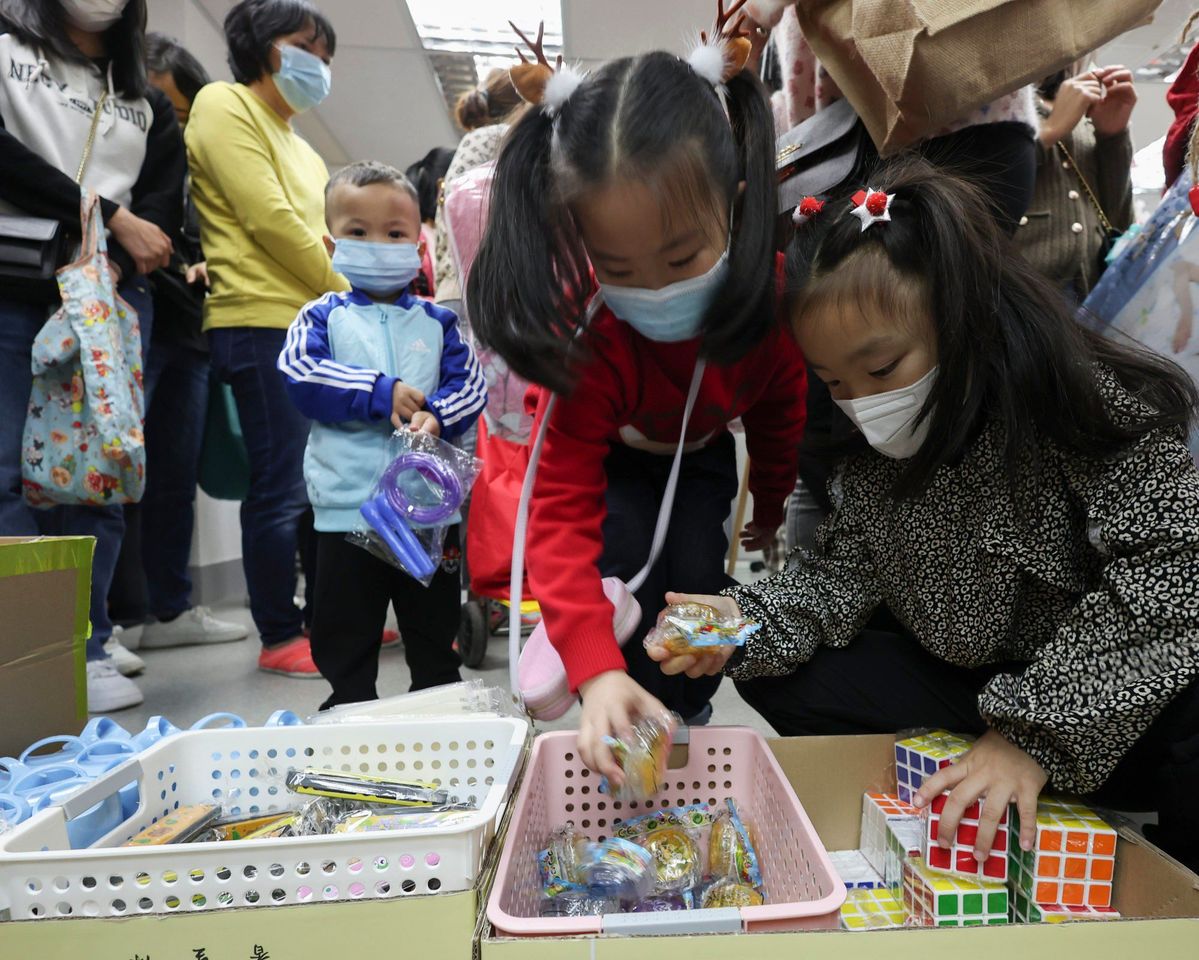 Children look through Christmas gifts.

Sze Lai-shan, SoCO's deputy director, said: "Christmas is a holiday when people care for each other, but underprivileged children seldom have the opportunity to feel the festive atmosphere and receive gifts.

The more practical gifts helped to ease the difficulties faced by their families too.

School shoes were the most sought-after item this year, while book vouchers, rice cookers, quilts and electric kettles were also popular.

Sze said many children lived in tiny subdivided spaces and cubicles, and their families could not afford to buy them new shoes or bags.

"They looked so excited when they received their gifts," she said.

According to the Hong Kong Poverty Situation Report 2020, released in November last year, there were 274,900 poor children in Hong Kong that year. The poverty rate of 27 per cent meant more than one in four children was poor.

SoCO's annual Christmas project began in 2003, with the number of children receiving gifts rising from around 200 initially to about 3,800 last year.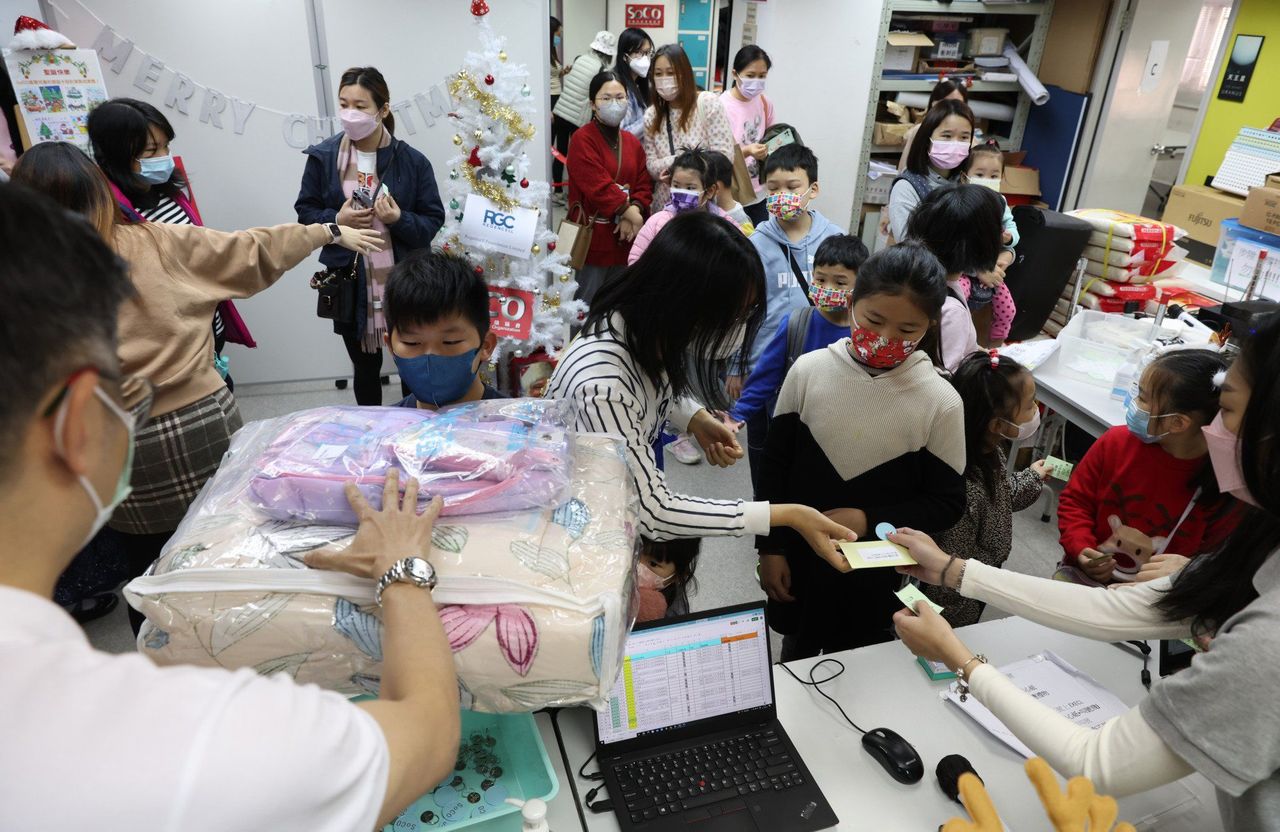 Children receive Christmas gifts at the SoCO office in Sham Shui Po.

Sze said the Covid-19 pandemic and its effect on the economy and incomes made it harder to raise money this year. The project has raised about HK$800,000 so far, compared with HK$1 million last year.

One of this year's donors was Regencell Bioscience, which specialises in traditional Chinese medicine treatment for children with attention deficit hyperactivity disorder and autism spectrum disorder. It gave about HK$200,000 to buy gifts for up to 1,000 children.

Chief operating officer James Chung Wai-hong and some of his colleagues handed out gifts to more than 100 children and their parents at a SoCO centre on Wednesday.

Chung said that seeing the children's smiles made him feel the effort was more than worthwhile.

"It warmed my heart," he said.