Lack of rest time and poor rostering arrangements impact service and safety, union representatives say.
Cathay Pacific's cabin crew union has received the endorsement of its members to take further action if the Hong Kong carrier's management refuses to address what it says are exhausting work rosters that leave little time to rest in between long flights.

The union received unanimous endorsement from more than 90 participants who attended an emergency general meeting on Tuesday – alongside additional proxy votes from more than 1,000 members – to proceed with possible future actions, including labour strikes, if needed.

The Cathay Pacific Flight Attendants Union, which represents about 3,000 cabin crew, held the meeting to decide on its next steps after raising the alarm over working conditions as the carrier ramped up its services in the wake of Hong Kong's axed travel restrictions.

But its leaders said a strike was their "last resort" and they would first wait for management's response.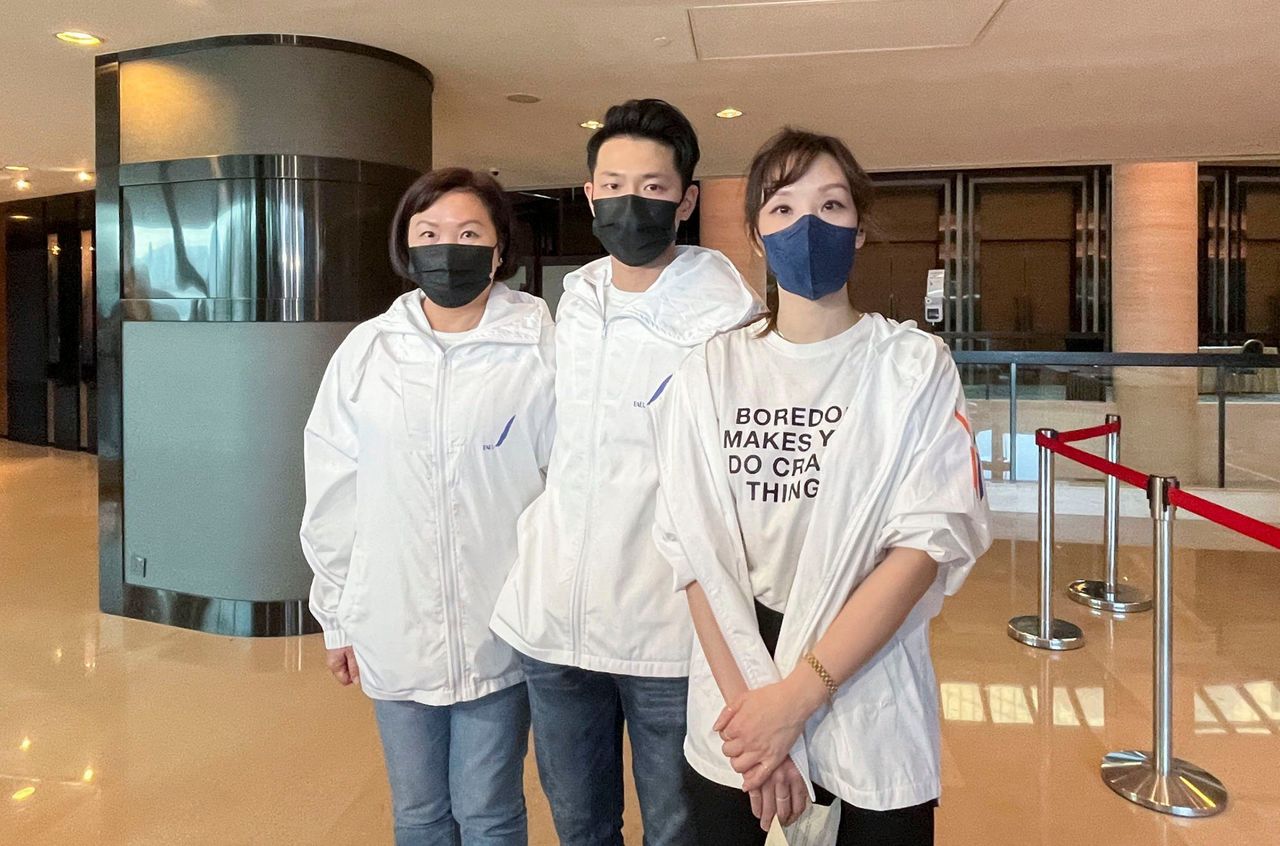 The union's vice-chairwoman Brenda Cheng (left), chairman Ken Chang and vice-chairwoman Grace Siu.
"If they still don't talk to us directly, we will not exclude the possibility of taking further actions during the Christmas and Lunar New Year holidays," the union's vice-chairwoman Grace Siu Wing-yan said. "It is something we don't want to see as well."
She also criticised the company for ditching its practice of holding regular meetings with the union and instead only inviting representatives to meet as needed every three or four months.
The union said it understood the airline was on the road to recovery but appealed to Cathay management to improve the rostering system, increase rest time and boost staff numbers to ensure proper service.
In response, Cathay Pacific reassured customers that flight services would continue as scheduled and that there was no need for concern.
The operator also said it had experienced some "temporary rostering issues" as it rebuilt its network, but the problem would be dealt with soon.
"Many of these issues have already been resolved in time for the January roster," the airline's spokeswoman said.
She added that eligible employees would receive a 3.3 per cent salary increase and an ex-gratia payment equivalent to one month's salary in January, while emphasising the operator had met the union on several occasions.
Ken Chang Kam-yuen, the union chairman, earlier wrote an open letter to airline CEO Augustus Tang Kin-wing and warned that less rest time during layovers and changes to rostering could affect service and safety.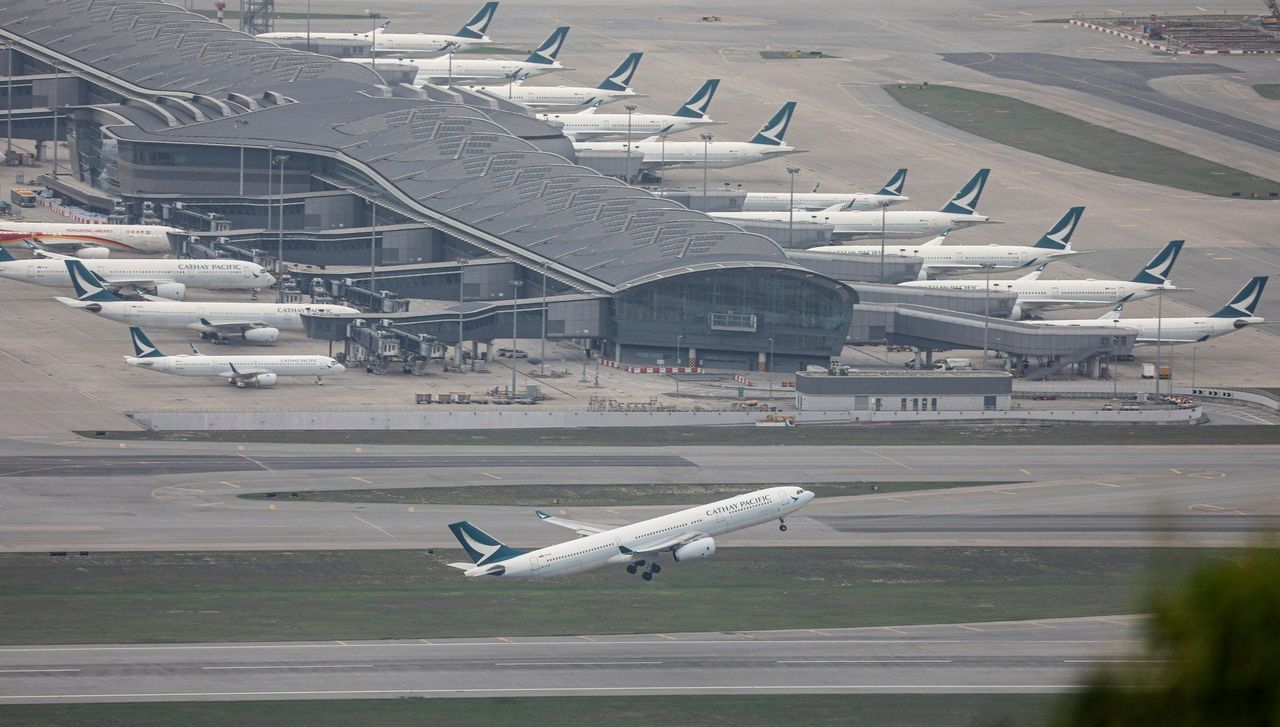 As travel restrictions ease, Cathay has ramped up flights to a host of destinations.

He added that the union had logged "numerous fatigue reports".

Cabin crew were allocated a mix of long and short-haul flights under the previous rostering system and earned extra for long-haul flights with overseas layovers.

Kate Leung*, who has worked for Cathay for almost eight years, said she only had one long-haul flight but a dozen turnaround flights this month, which prevented her from earning allowances to boost her income.

"I am spending half of my time working, but I haven't earned more. My colleague who has two long-haul flights actually earns more than me," Leung said.

She added that her present salary was only half the HK$25,000 (US$3,215) she earned before the Covid-19 pandemic.

Junior cabin crew earn even less – a basic salary of HK$9,100 a month at the moment.

Coey Law, another flight attendant, agreed the rest time allowed was not enough.

She highlighted that cabin crew could normally take a 24-hour break during layovers in India, but Cathay had changed it to a turnaround flight without a rest day afterwards.

"We are having a tough time. With less manpower and heavier workload, we do not have sufficient rest to work," Law said.

She added that individual flight attendants now also had to look after more customers – about 70 passengers on average as there were fewer staff available.

"In case of an emergency, no one has time to handle it. It can be dangerous," Law said.

The government scrapped hotel quarantine in September and replaced it with a "0+3" scheme, where arrivals are required to undergo three days of medical surveillance at home or in a hotel, with limited freedom of movement.