Industry leader says six catering bodies will submit joint letter to Chief Executive John Lee calling for relaunch of Employment Support Scheme.
Six catering bodies in Hong Kong have urged the government to roll out a fresh round of a multibillion-dollar wage subsidy scheme to help struggling businesses avoid bankruptcies as the Covid-19 pandemic continues to drag down the economy.

Ray Chui Man-wai, chairman of the Institute of Dining Art, on Thursday said the industry group and five other catering bodies would the next day submit a joint letter to Chief Executive John Lee Ka-chiu calling for the relaunch of the Employment Support Scheme.

"In the third quarter, restaurants in general have suffered a year-on-year drop in business of 20 per cent, while Chinese restaurants have even seen their business down by half," he said.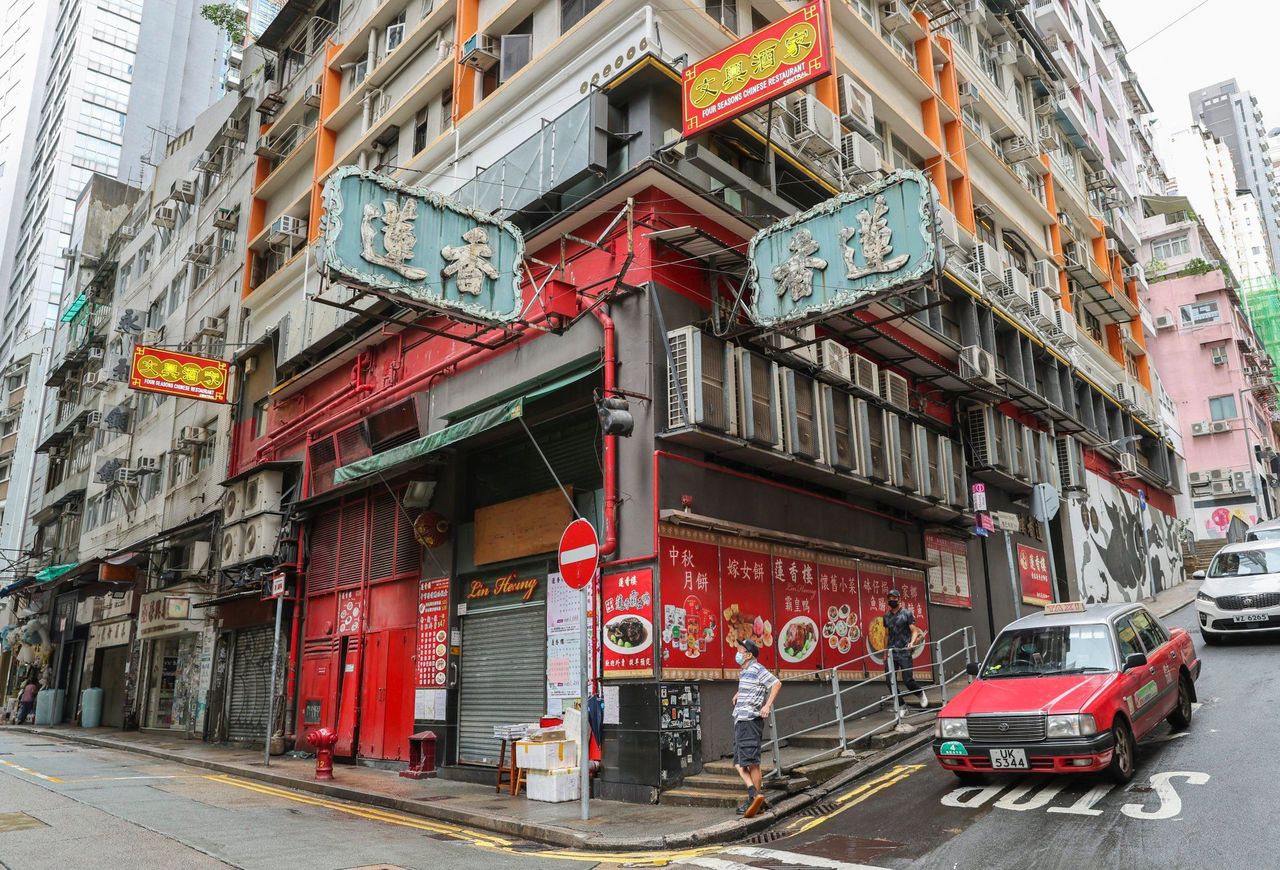 The closed Lin Heung Tea House on Wellington Street in Central.

"Many restaurants are on the brink of closure, with their landlords chasing them for overdue rent. The catering industry badly needs another round of emergency relief funds to ride out these difficulties."

Chui warned that a lack of further support from the government would lead to waves of shutdowns and lay-offs across the catering sector.

"With a fresh round of relief support, I am confident that the city's eateries can address their financial problems and better assess their business outlook. I believe this will be the last round of support that we need," he said.

According to official data, restaurant takings in the second quarter of 2022 dropped year on year by 5.5 per cent to HK$22 billion (US$2.8 billion) amid a fifth wave of coronavirus infections in the city.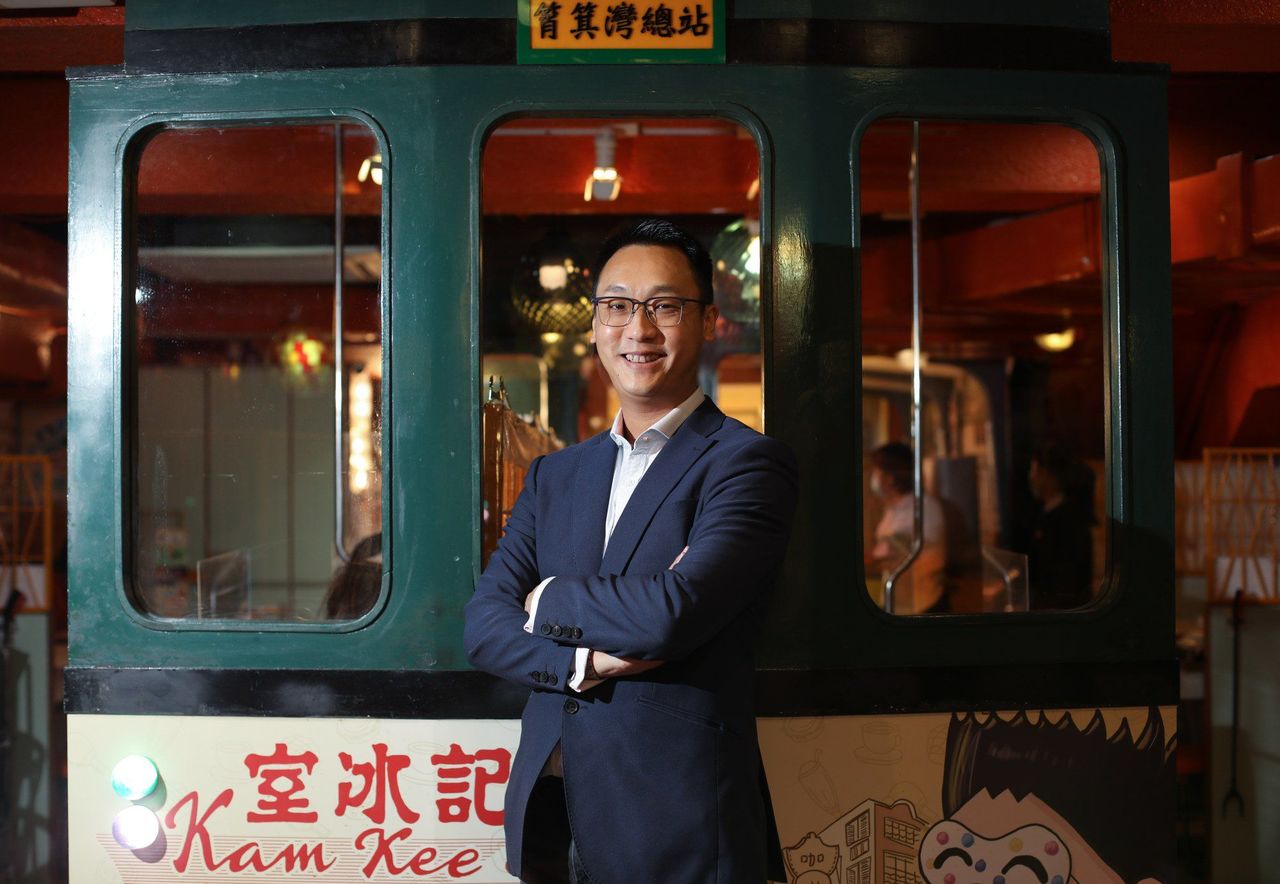 Ray Chui, chairman of the Institute of Dining Art.

In the first half of this year, total restaurant receipts plunged by 13.6 per cent to HK$37 billion from a year ago.

Authorities introduced the HK$80 billion wage subsidy scheme in May 2020 amid the onset of the coronavirus pandemic to prevent struggling businesses from laying off employees. The initiative saw the government paying up to 50 per cent of workers' salaries for half a year, capped at HK$9,000 a month for each company.

In May this year, the government rolled out a fresh round of the scheme, which cost HK$43 billion, to offer relief to firms hit by the health crisis. Under the scheme, eligible employers received up to HK$8,000 in wage subsidies per month for each employee spanning a three-month period until July.

The catering industry's appeal came hot on the heels of the sudden closure of bakery chain Crostini on Wednesday. The company said it would shut down its 15 branches, blaming the end of the rent deferral scheme in July and a harsh business environment.

Simon Wong Ka-wo, president of the Hong Kong Federation of Restaurants and Related Trades, said the city was facing a wave of restaurant closures with landlords chasing about 8,000 businesses over unpaid rent, adding the sudden collapse of Crostini signalled a worsening business environment.

Under the three-month scheme, landlords could not terminate tenancies, cut services, or take legal action against tenants in vulnerable sectors for failing to pay rent on time.

Wong said that among those being chased, about 2,000 to 3,000 businesses were still negotiating repayment terms two months after the relief scheme ended.

Business magnate Allan Zeman, however, said another round of the wage subsidy scheme would not heal the city's economic woes.

"The government can't keep rolling out the wage subsidy scheme. The most important thing is to open the borders," he said.

Zeman urged authorities to relax Covid-19 travel curbs by adopting a "0+7" model under which arrivals would be subject to a week of medical surveillance without any need for quarantine. They should be allowed to go out to eat and drink, he added.

Overseas arrivals at present have to undergo hotel quarantine for three days and medical surveillance for another four days, during which they are not allowed to go to places that require a vaccine pass.

"Officials should open up their eyes and take a look outside. Hong Kong can't just rely on the domestic market," he said.

"Businesses are dying as they can't pay the rent and salary. Let's get to the root of the problem that is hurting Hong Kong. It's time to relax [Covid-19 rules] and we really need to act now."