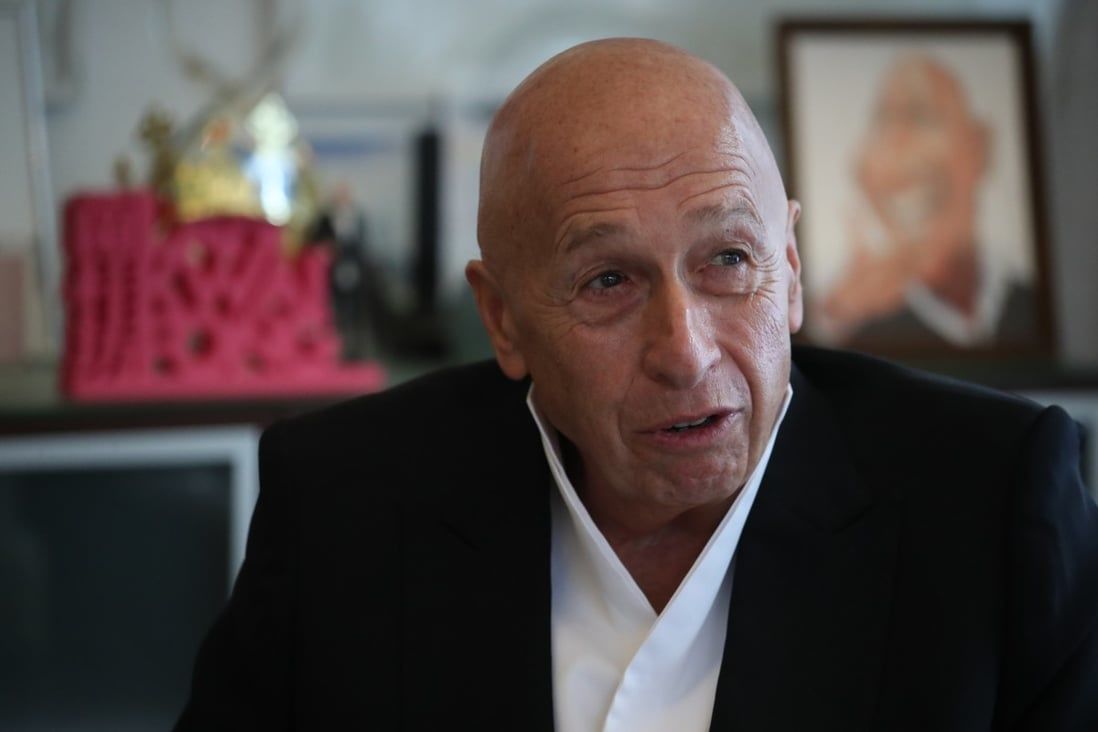 Hong Kong's Allan Zeman makes new bid to expand nightlife empire to mainland China
Zeman's Lan Kwai Fong Group and Haiya Group sign deal to expand nightlife business to Zhongshan, with both touting venture as offering 'world-class entertainment'.
Hong Kong's "Father of Lan Kwai Fong" Allan Zeman has struck a deal with a mainland Chinese developer in a revived bid to bring his iconic nightlife district to cities across the border amid a greater focus on national integration.

The nightlife tycoon will first expand his operations to Zhongshan, before heading to Shenzhen and other mainland cities, according to an agreement he reached on Wednesday with Haiya Group, a multifaceted conglomerate with a business portfolio ranging from real estate to eco-tourism.

Speaking to the Post on Thursday, the Canadian-turned-Chinese businessman also said mainland officials had visited his nightlife district, Lan Kwai Fong, over the past two weeks, including some from Sanya, Hainan, a tourism-focused city known for its beaches.

Located at the heart of Hong Kong's central business district, Lan Kwai Fong has grown from a couple of basement bars in the late 1970s to a nightlife and dining cluster popular with locals and tourists alike. Zeman is the area's biggest landlord.

"I think they really want to bring a lot of brands and entertainment to China," he said.

He added that the project in Zhongshan would open by the end of the year and feature a 520,000-square-metre zone lined with restaurants, clubs and shopping areas.

In 2010, Zeman attempted to introduce his blueprint for Hong Kong's popular nightlife district to Sichuan province's Chengdu, where the idea failed to make significant headway.

The nightlife magnate on Thursday said he was confident of the new project's success as mainland tourists had become more "worldly" due to their frequent travel over the past decades.

In a joint statement, Zeman's Lan Kwai Fong Group and Haiya Group touted the venture as offering "world-class entertainment and leisure experiences to residents of the region", referring to the Greater Bay Area.

The deal came as Hong Kong seeks greater collaboration with the rest of the bay area, an ambitious initiative by central authorities which covers the city, Macau and nine others in Guangdong province. Zhongshan is one of the locations included in the scheme.

"It looks really there is a great potential in the Greater Bay Area in the future," Zeman said.

At an opening ceremony held in Shenzhen on Wednesday to mark the deal, Haiya Group chairman Tu Huilong said he expected "strong synergy in this strategic collaboration" and believed the two companies could take the bay area to "new heights together".

The ceremony featured appearances by mainland officials, including Huang Qiang, a member of the Standing Committee of the Chinese Communist Party's Shenzhen Municipal Committee, and Dai Beifang, chairman of Shenzhen Municipal Chinese People's Political Consultative Conference (CPPCC).

Guests also included local pro-Beijing heavyweight Tam Yiu-chung, who is Hong Kong's outgoing sole delegate on the National People's Congress (NPC) Standing Committee, China's top legislative body.

Wei Shuqiang, head of the United Front Work Department of Shenzhen Baoan District Committee, said the deal was bound to offer unlimited prospects.

"I firmly believe that the cooperation between Haiya Group and Lan Kwai Fong Group will be a legendary development in cultural exchanges and integration between Shenzhen and Hong Kong," he said.

Liu Xin, deputy director of the United Front Work Department of the Shenzhen Municipal Party Committee, declared the agreement a sign that the "overseas Chinese community" was responding to Beijing's call for high-quality development.

"This cooperation has further upgraded Haiya's business model, and accelerated the development of Lan Kwai Fong through Haiya's business platform to achieve a win-win cooperation," he added.

The joint efforts followed the resumption of cross-border travel between Hong Kong and the mainland at the start of the year, with authorities on both sides expecting development efforts to pick up.