Meta regional creative head Kitty Lun joins 19 other advertising veterans to launch book to motivate young residents to learn and transform.
"Life doesn't have a take two, please act carefully" was a household advertising tagline created by then copywriter Kitty Lun Kit-ying for the Hong Kong government's Fight Crime Committee in the 1990s.

After witnessing the changes to the city's creative industry over the past three decades, the now head of Meta's Creative Shop for Greater China told visitors at the annual Hong Kong Book Fair that young people needed to learn and undergo a transformation to compete in the current economy.

Lun joined 19 other veterans of the local advertising sector in a bid to motivate young residents by sharing their own transformative experiences in a new book, Mud Dou Yau Chit Hok, meaning "Everything has a philosophy", which was edited by two industry experts, Leonie Ki Man-fung and Willde Ng.

Speaking on the subject of learning, Lun cited her experience tackling the concept of the metaverse and noted that the lifelong pursuit of knowledge was not enough for her any more.

"What I need to learn now is to unlearn. That means erasing everything I have learned and the biases I had. By being humble to clear everything, it allows you to embrace new knowledge in the future," she said.

"I used to cultivate like-minded people from the next generation. But with all the pressure involved like budget, pleasing the clients and awards, they gave up and left."

She added: "I genuinely gave up my old management style from being a manager to a leader, with more love and care. That's what I've learned from Generation Z."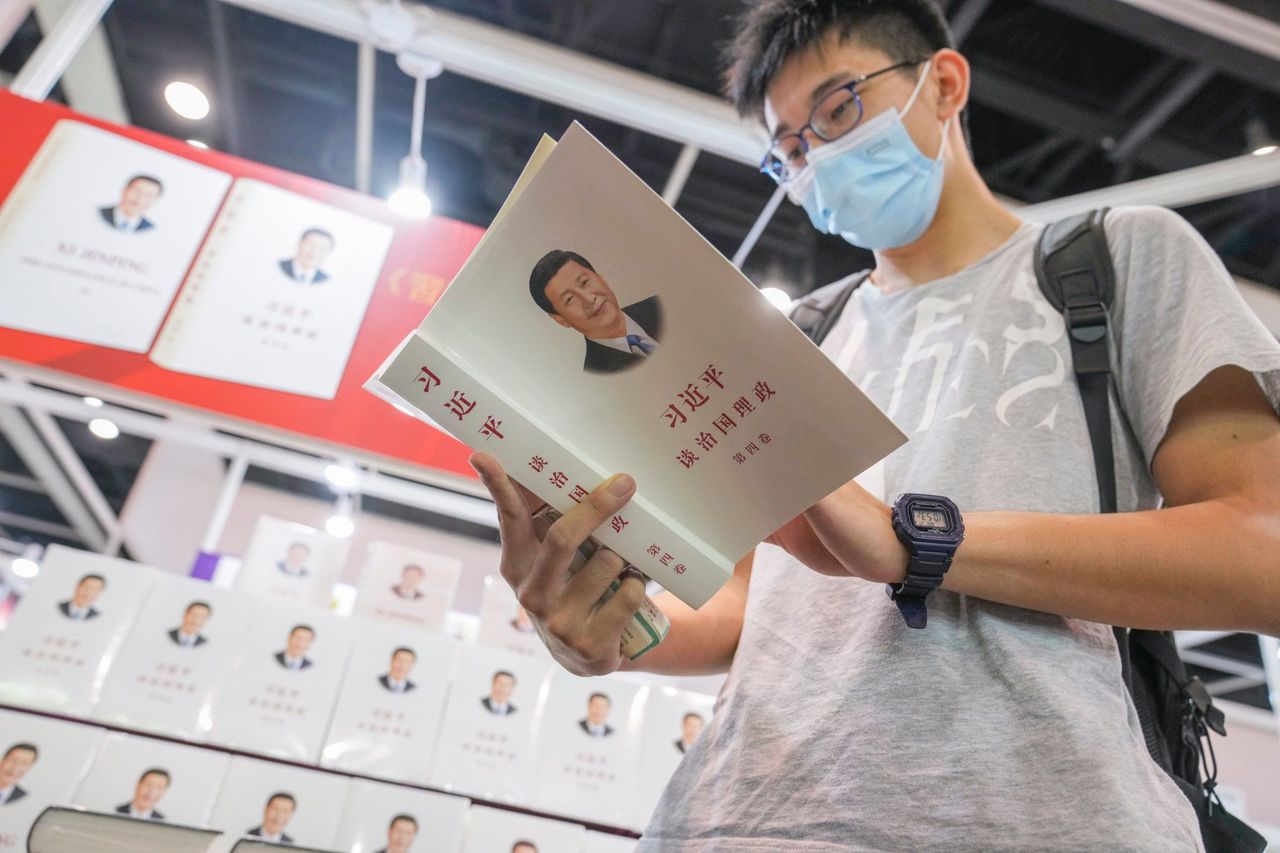 A shopper reads a copy of The Governance of China, a text written by President Xi Jinping, while at the city's annual book fair.

The advertising veteran said that young people in Hong Kong were very creative and knowledgeable, but were not given enough opportunities and also tended to focus on pleasing their bosses and clients.

"Life has to be lived in a wonderful way. Live every minute as if it were the last day of your life, because everyone only gets one chance, just like the tagline I created," she said.

The idea of supporting young people also featured in a speech by President Xi Jinping during his visit to Hong Kong on July 1 to mark the 25th anniversary of the city's return to Chinese rule, which called on the new administration to help build better lives for such residents.

"When young people thrive, Hong Kong thrives. When young people grow, Hong Kong grows," he said.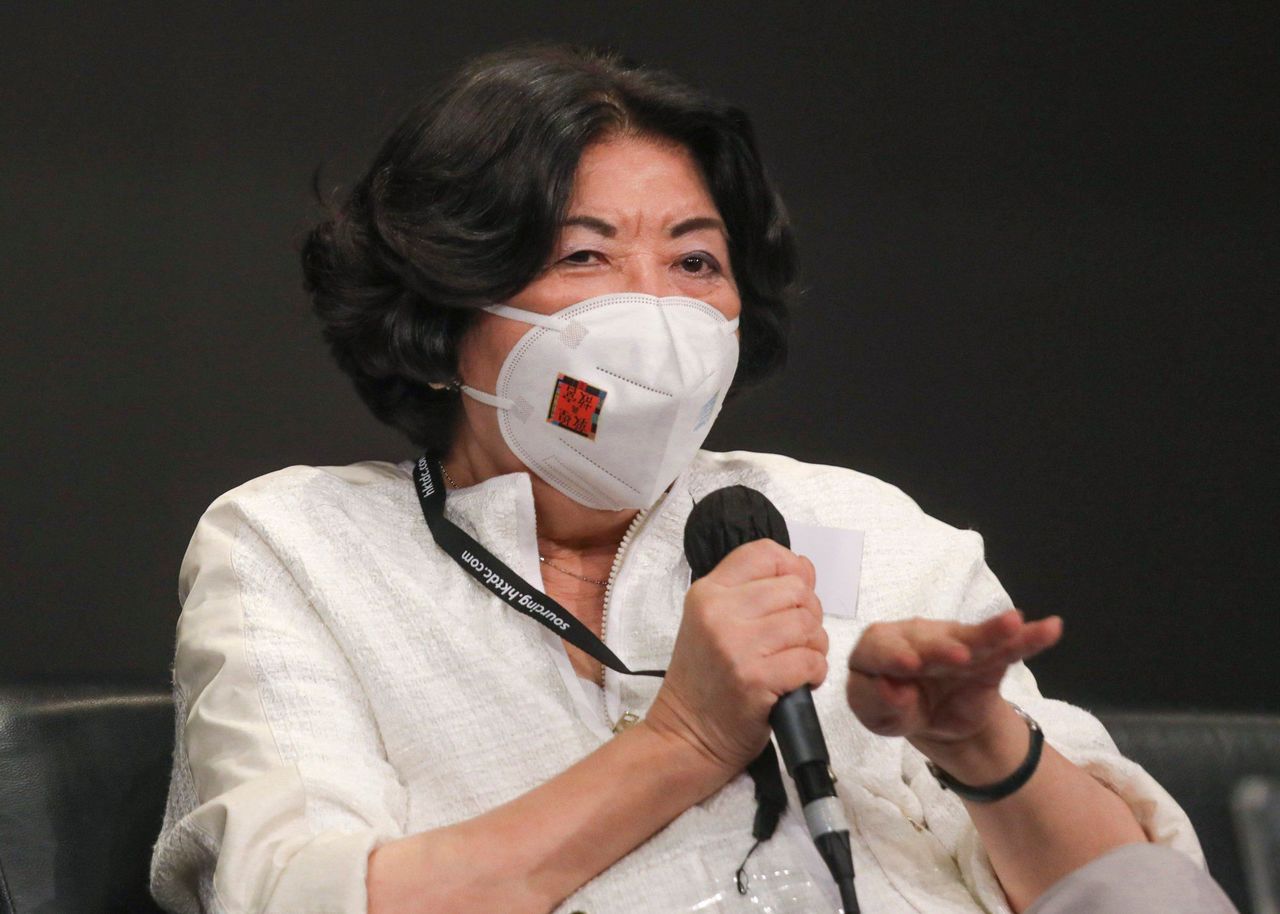 Book collaborator Leonie Ki has expressed concerns over the prospect of young Hongkongers leaving the city to seek opportunities in the Greater Bay Area.

Working with the youth closely for years, co-editor Ki said she hoped the experiences shared by advertising veterans would help to inspire many young people.

"We all started our careers as advertising people, but many of us changed our life trajectory. However, we advertising people possess some characteristics that young people should have: curiosity, courage to try new things and an unwillingness to be defeated," she said.

"As Kitty said, life doesn't have a take two. Young people always have to try new things with passion."

Ki also suggested that the government conduct "very comprehensive research" on what young residents really needed and develop a campaign to encourage them.

"The future of youth residents matters. It hurts me when [local authorities] say sending our youth to the Greater Bay Area will develop their career," she said, referring to mainland China's project to turn Hong Kong, Macau and nine Guangdong cities into a global innovation and technology powerhouse.

"If that's the case, what will happen to our remaining talented individuals in Hong Kong?"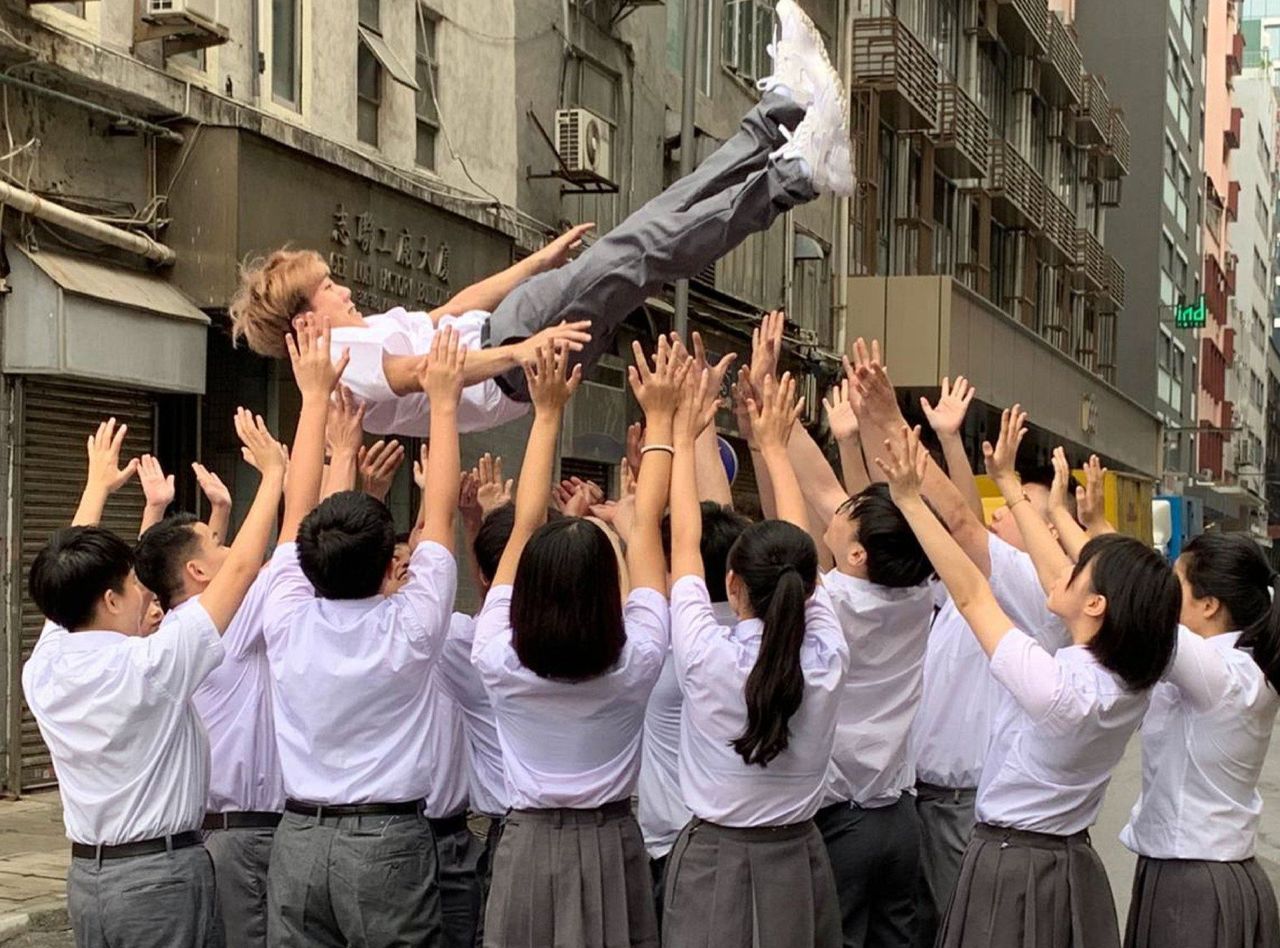 Ki has also spoken about her role in promoting local street dancing at an international level.

Ki also spoke about her work with the Hong Kong charity Youth Outreach, where she has helped to promote local street dancing groups on a global level.

"I'm glad to bring street dancing to the international stage. The kids will have the chance to take part in the 2024 Paris Olympics, which will be an honour for Hong Kong, as well as the affirmation for the youth, by helping them to gain back all the confidence," she said.

"They were the forgotten youths, people called them 'naughty boys', but I call them 'youths in need'. You have to show them respect. It depends on how you help them, it's not a one-off thing, you've got to be consistent with it."

"We, as advertising people, are willing to come up with ideas with our expertise, to assist the government to help our youths, so as to give them hope," she said.

Officiating at the Hong Kong Book Fair on Wednesday, Chief Executive John Lee Ka-chiu said the government would formulate policies and development blueprints to create opportunities for young people, but stopped short of providing any details.

Fellow contributor Nelson Ng Fong-lim, a renowned commercial editor said he also cared about the younger generation, citing his motto "a willingness to contribute extra effort is the beginning of something good" as applicable to everyone.

"Young people tend to be more calculating. They talk about rewards a lot. But chances are always available for people who are willing to work hard and do extra. That's the golden rule," he said.

Advertisers needed to spend extra time getting inspired to produce "very fruitful results", he added, explaining that it was all about being willing to devote more effort to a person's work.