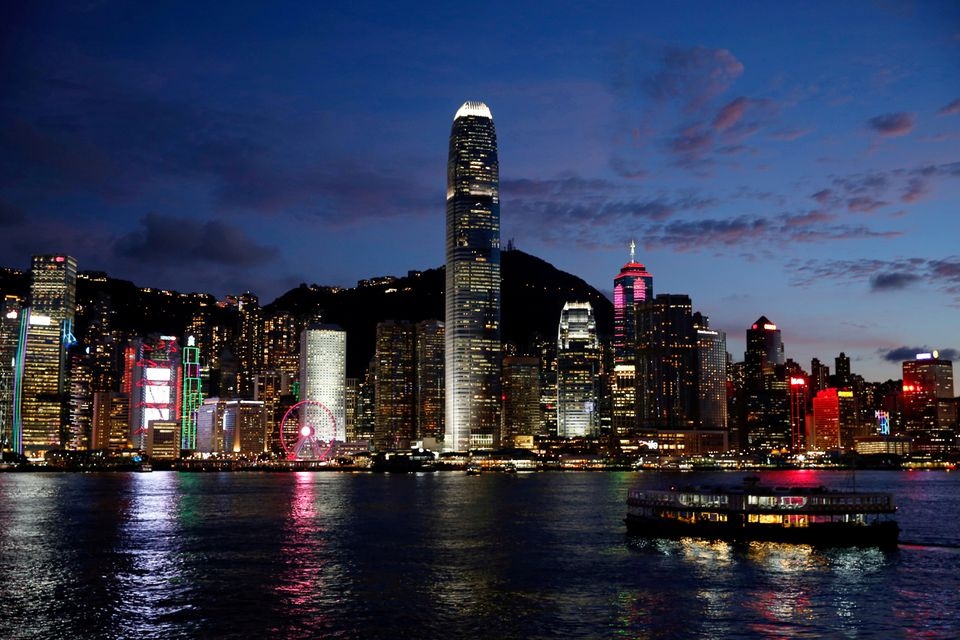 Hong Kong's Office Market Faces Unprecedented Vacancy Rate and Downturn
Hong Kong's office towers are facing an unprecedented vacancy rate of almost 15%, which is three times higher than in 2019 and higher than New York or Singapore.
The vacancy rate is due to a combination of factors including the struggling financial industry, with Wall Street banks cutting space and Chinese firms not taking up as much space as expected.

Additionally, a record 13 million square feet of office space is empty, and new buildings are being constructed, which will add to the glut.

The business climate in China is also deteriorating due to rising tensions with the US, which is affecting the finance industry in Hong Kong.

As a result, global banks are pulling back, and Chinese firms are not filling the void fast enough.

Landlords are starting to lose their best customers, and it will take years to fill the new space.

The office market in Hong Kong is facing a downturn due to decreased demand and lower rents.

The number of office transactions has nearly halved in the first quarter compared to the five-year average, and prices for premium offices have dropped 26% in March from their peak in 2018.

Rents are also off 29% from four years ago, which is good news for tenants but a blow to landlords who paid top dollar to build new projects.

Chinese developers who splurged on trophy properties a few years ago are the biggest losers in the downturn and may have to offload their properties at a loss to meet funding needs.

Office prices could fall further this year and global investors have few reasons to invest in the market due to the sluggish outlook and low yields.

The changing face of Hong Kong, with many expats leaving, makes it hard to re-ignite interest in the market.