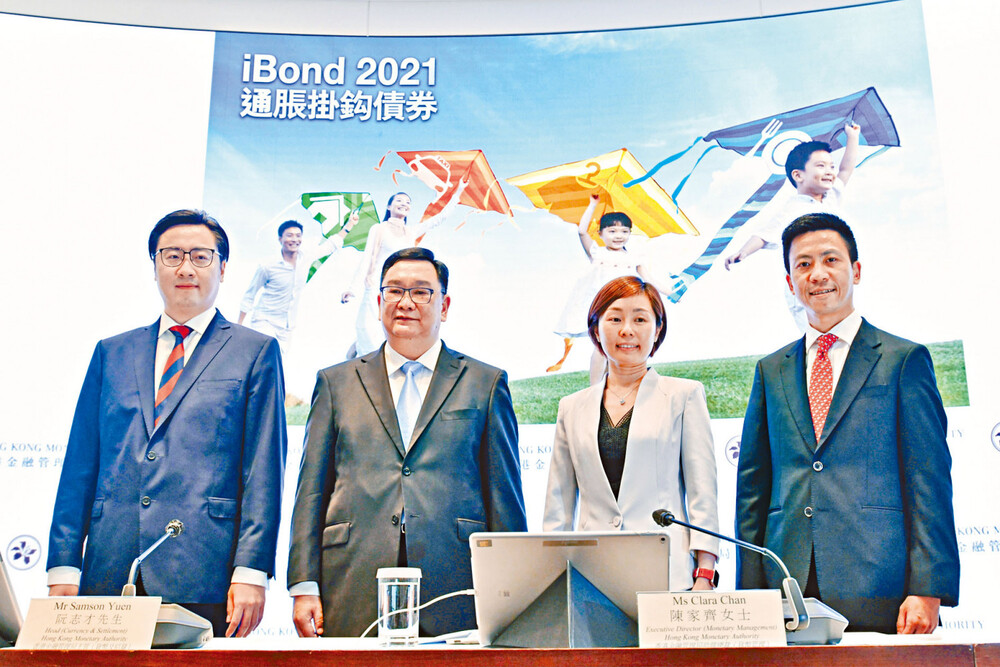 Hong Kong's latest inflation-linked bonds are oversubscribed 3.6 times
Hong Kong's latest offering of inflation-linked bonds has been subscribed 3.6 times, attracting HK$54.58 billion in funds from investors enticed by their 2 percent guaranteed return rate.
A government spokesman said about 717,000 people have subscribed for the current batch of iBonds, according to preliminary data from distributors.

The subscription amount is 40 percent higher than the value recorded last year, the spokesman added.

"Because the value amount of subscriptions exceeded the target amount, it's predicted that the final issuance amount will rise to a maximum of HK$20 billion," the spokesman said, adding that the final result will be announced on June 21.