Pro-establishment politicians and business leaders urge creating of body to coordinate economic plans with Shenzhen after Macau establishes new cooperation zone.
Hong Kong officials need to establish new links with their counterparts in neighbouring Shenzhen as part of the Qianhai economic zone's mammoth expansion, pro-establishment politicians have said, after Macau launched a new committee to co-develop a new cooperation zone with Guangdong's leaders.

Politicians and business leaders also said the city had been lagging behind, and accused senior officials of not being proactive enough on pushing cross-border collaboration.

"From the central government to the business sector in Hong Kong, a lot of people are anxious for city officials to deliver on things that they can see, feel and benefit from," said Chan Yung, a local deputy to the National People's Congress.

"A cook might be busy all day cooking in the kitchen, but for customers, it's food on the table that matters."

Chan was speaking hours after Chinese vice-premier Han Zheng, and Guangdong's party secretary Li Xi, officiated at the establishment of the Hengqin Management Committee on Friday.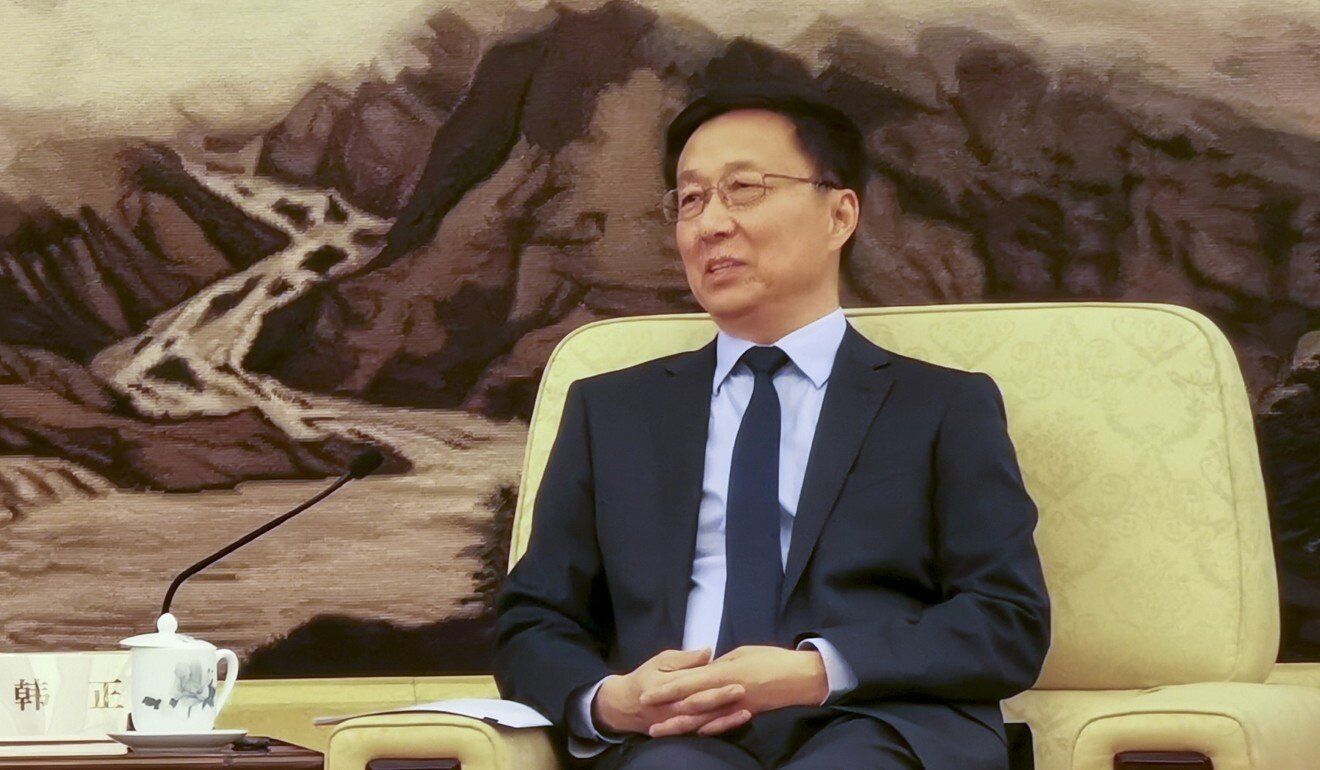 Chinese vice-premier Han Zheng.

The committee is co-led by Guangdong governor Ma Xingrui and Macau chief executive Ho Iat-seng. A seven-strong Executive Committee, chaired by Macau Secretary for Economy and Finance Lei Wai-nong, operates as part of the body to oversee nine bureaus on policy areas ranging from commercial services to urban planning and livelihood affairs.

Its formation came less than two weeks after the central government announced a new cooperation zone for Macau with neighbouring Hengqin, which is three times the size of the casino hub. It was planned to become a hotbed for the former Portuguese colony to develop new industries, such as finance and technology.

A day later, on September 6, Beijing also revealed the Qianhai plan, under which the economic zone that was set up in 2009 will expand eightfold, from 14.9 sq km (3,706 acres) to 120.6 sq km, to deepen reforms and offer a "wider stage" for Hong Kong to grow its economy as well.

After a high-level meeting with Shenzhen's leaders on the same day, Hong Kong Chief Executive Carrie Lam Cheng Yuet-ngor welcomed the Qianhai plan, and said both sides had agreed to set up 19 working groups to ensure Hong Kong-Shenzhen cooperation on all fronts.

But pro-establishment lawmaker Edward Lau Kwok-fan said Macau's example showed that the Qianhai plan would only benefit Hong Kong with cross-bureau and cross-border coordination.

"Hong Kong's chief secretary or the finance secretary needs to be involved," he said. "The New Territories North development also needs to speed up, I hope that Carrie Lam will have a comprehensive plan and timetable on that when she rolls out her policy address on October 6."

Under the Greater Bay Area project, Beijing wants to turn Hong Kong, Macau, Shenzhen and eight other Guangdong cities into a finance and technology hub by 2035.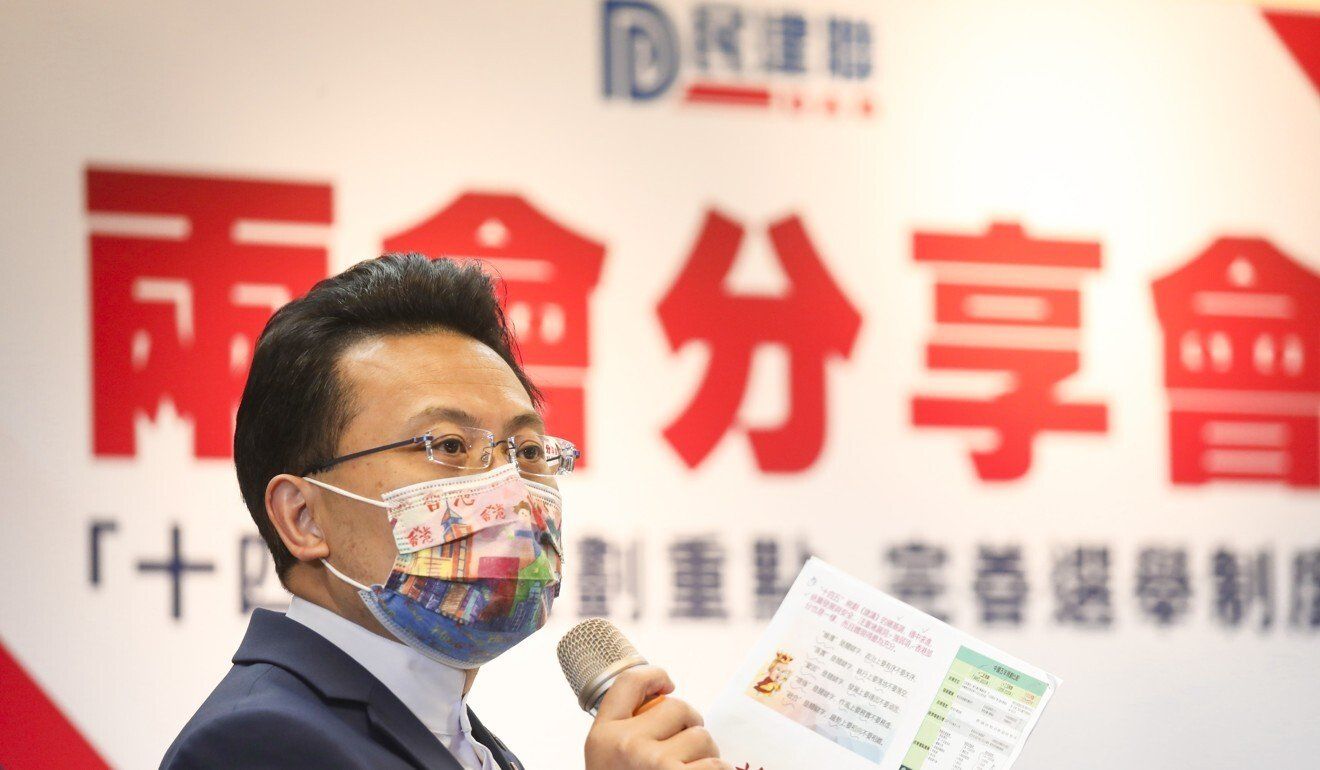 Chan Yung, a local deputy to the National People's Congress.

Chan, the NPC deputy, said while Lam had been chairing the city's steering committee for the development of the bay area, and appointed a bay area commissioner last year, little was known about what they had achieved.

Sources said Lam and Guangdong officials would visit Sichuan later this month to hold talks on regional cooperation. The chief executive was also expected to visit Chongqing and Xian, insiders added.

Chan said he hoped Lam would discuss with Guangdong officials about Qianhai and "get things done".

Kingsley Wong-kwok, chairman of the pro-establishment Federation of Trade Unions, said the Hong Kong government's slow response to Beijing's plans was worrying.

"Hong Kong officials are used to the mentality of positive non-intervention," he said. "That's why we proposed that senior civil servants should take up temporary positions in Beijing authorities … to learn about how to execute economic plans."

On the commercial front, business leaders also noted that the Hengqin government had been aggressively enticing Hong Kong companies for investment, even before the new cooperation zone was officially created.

Farm66, which has been growing lettuce, wild rocket, endive and cabbage for salads with LED lamps in an industrial building in Tai Po since 2018, was earlier poached by the Hengqin government to set up a farm in the economic zone.

The vertical farm's co-founder, Gordon Tam Chi-ho, said the Hengqin government offered to invest hundreds of thousands of US dollars as seed money into the company, while helping it establish a presence and open a bank account in the economic zone.

The start-up was in the middle of creating 90,000 sq ft indoor farms in Hengqin and a 20,000 sq ft showcase in Shenzhen, and at a later stage expand to Qianhai with at least 30,000 sq ft farms, he said. Each project would cost HK$10 million, he added.

"The plan is having robotic farming in Hengqin and Qianhai and the Hong Kong headquarters will serve as a research and development centre," he said.