Sales rise dampened by new coronavirus wave, industry chiefs concerned by potential impact.
Hong Kong retail sales jumped 7.1 per cent year on year to HK$30.7 billion (US$3.9 billion) in November, marking the 10th straight month of recovery, but industry chiefs worry about the potential impact of a new coronavirus wave involving the Omicron variant.

The rebound showed signs of slowing compared with October when a revised 12.1 per cent year-on-year increase was reported, according to provisional figures released by the Census and Statistics Department on Monday.

November's sales were flat compared with HK$30.72 billion in October.

Trade body the Hong Kong Retail Management Association said sales would start levelling off unless tourists – who cannot enter the city because of pandemic controls – were allowed in soon to boost spending, although many of its members reported a Christmas boost.

"So far, there seems to have been no progress for the border reopening. Without tourists, it will be difficult for the sector to make up the 20 per cent shortfall in sales compared with normal periods," association chairwoman Annie Tse Yau On-yee said.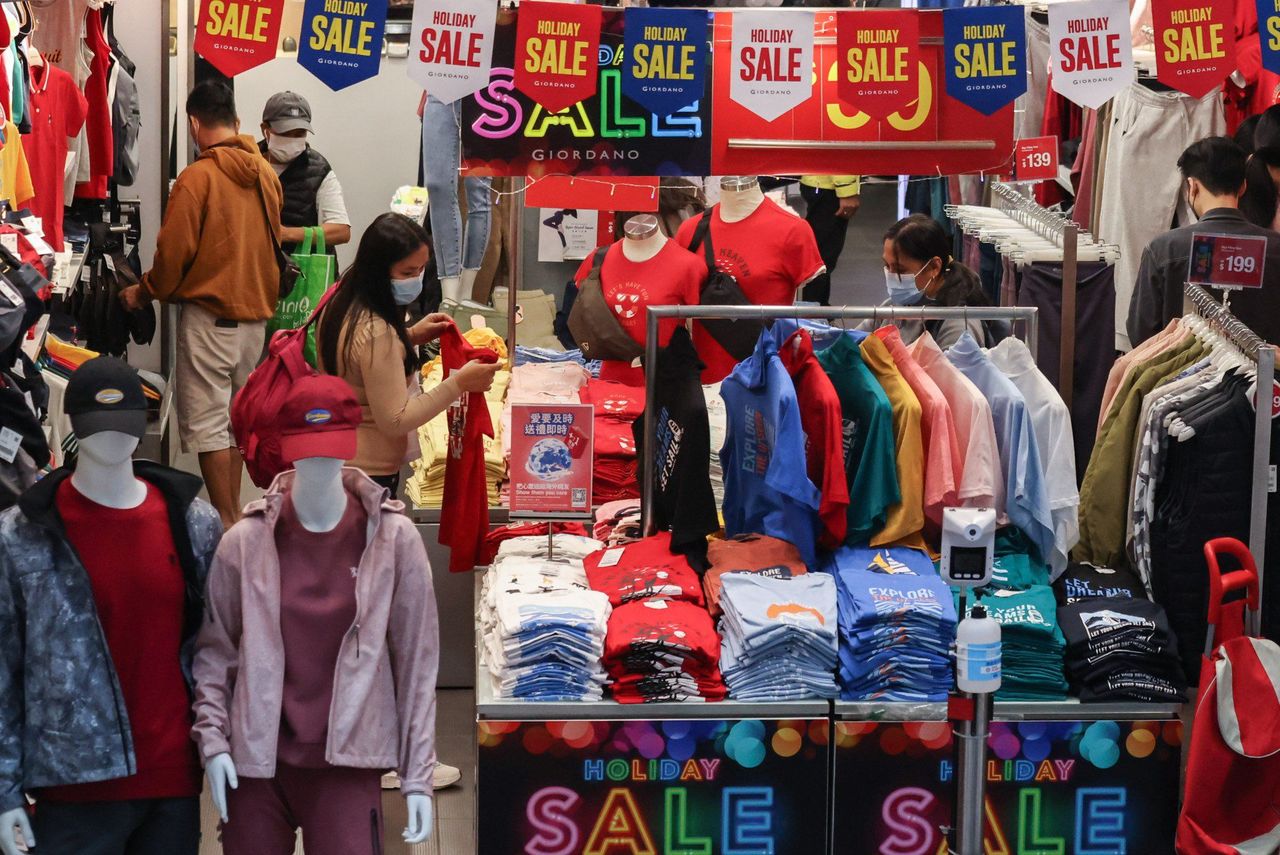 Retailers enjoy modest rise in purchases and enjoy a tenth month of sales recovery.

Officials from Hong Kong and mainland China have held talks on reopening the border, which has been closed for about two years. The reopening would initially involve quarantine-free travel with Guangdong province.

However, a cluster of five confirmed Omicron cases and one preliminary-positive infection in the past five days linked to the Moon Palace restaurant in Kowloon Tong's Festival Walk shopping centre have thrown the reopening into doubt. The city's total infection count now stands at 12,721, with 213 related deaths on Monday.

Tse was cautious about the retail sector's prospects if a new wave of cases broke out involving the highly transmissible Omicron variant.

"We are much worried about the impact of a possible new wave on January sales and sales during the Chinese New Year season [from late January]," Tse said. "Omicron has posed a lot of uncertainties for the sector."

A government spokesman said consumption sentiment had remained positive in November because of the continued economic recovery and the city's HK$36 billion consumption voucher scheme.

The government's e-voucher scheme, which aimed to boost consumer spending, was rolled out in two batches in August and October. Applicants got a total of HK$5,000 in two or three disbursements, depending on the payment platform they chose to receive the vouchers.

Tse said the association had proposed to the government that it offer another round of vouchers but had received no reply so far.

The government spokesman said: "Provided that the local epidemic situation remains under control, the improving economic and labour market conditions should continue to provide support to the retail sector."

In the first 11 months of 2021, total retail sales grew 8.3 per cent compared with the same period a year earlier.

In November, online sales continued to grow, rising 27.6 per cent year on year to HK$3.4 billion. They accounted for 11.2 per cent of November's overall retail sales.

Most categories did well that month. For example, consumer goods not classified elsewhere leapt 25.2 per cent year on year, wearing apparel was up 17.9 per cent, and jewellery, clocks and valuable gifts rose 14.4 per cent.