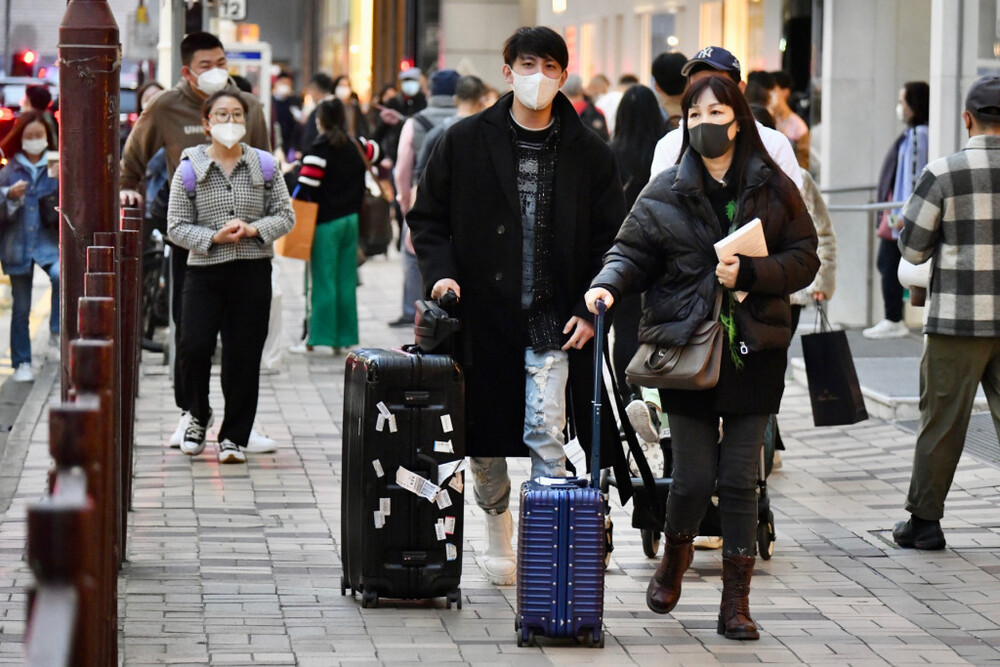 Hong Kong retail sales surge most since 2010 as tourists return
Hong Kong's retail sales grew at the fastest pace in more than a decade in February as spending surged during the Lunar New Year break and tourists from mainland China and elsewhere returned to the city.
Retail sales by value rose 31.3 percent from a year ago, the Census and Statistics Department said Friday, more than double the median estimate of 15 percent in a Bloomberg survey of economists and the highest since February 2010. Sales by volume grew 29.6 percent from a year prior.

Retail sales surged "alongside the continued improvement in consumer sentiment and the sharp rebound in visitor arrivals," a government spokesman said in a statement accompanying the data.

The timing of the Lunar New Year usually affects the retail sales figures in the first two months of the year, the statistics bureau said, while last month's data was also impacted by the low base of comparison from last year.

The retail figures cover consumer spending on goods but not services such as catering, medical care and entertainment. Those services account for over 50 percent of the total consumer spending.

Hong Kong's economy has been trying to mount a comeback after recording its third annual contraction in four years. An influx of tourists had been expected to support the recovery, especially from mainland China. In February the city received some 1.1 million visitors from the mainland, according to data from the Hong Kong Tourism Board.

That accounted for the bulk of the city's nearly 1.5 million total tourists, and marked a nearly 300% increase from the month before.

Economists recently raised their median forecast for Hong Kong's GDP expansion in 2023 to 3.4 percent from an earlier estimate of 2.7 percent, on the expectation that China's rebound will spur growth and spending.