Despite some confusion among elderly patrons, restaurant bosses say main concern is acute shortage of customers amid surging Covid-19 infections.
Hong Kong restaurants categorised as Type D have reported a relatively smooth launch of new vaccine pass arrangements on Thursday as an exponential spike in infections lead to an acute shortage of diners.

The new arrangements for so-called Type D restaurants – which are allowed to seat up to four people per table – were part of a pilot scheme before the vaccine pass comes into full force for government venues and 23 other types of premises on February 24.

Seafood Delight Group chairman, David Leung Chi-wai, who operates about 12 Chinese restaurants classified as Type D, said that most diners knew how to scan their vaccination pass, except for some elderly patrons.

"Some elderly patrons still didn't know how to use the app and they needed our staff's assistance," he said. "But due to a lack of customers, we have no problems running the vaccine pass arrangement today."

Under the scheme, all employees at eateries must be fully inoculated, and customers aged 12 or above must have received at least one vaccine dose or hold a medical certificate of exemption to dine at restaurants.

Diners are required to present a paper vaccine certificate or upload an electronic one to the "Leave Home Safe" risk-exposure app to create a QR code as proof of inoculation to enter Type D restaurants.

When the QR code is scanned by a machine erected at the restaurant's entrance, it will issue a "ding-dong" sound to confirm entry or a "bu-bu-bu-bu-bu" sound for an invalid code. A "doo" noise is used to indicate a diner's exemption certificate.

The government said the "Leave Home Safe" app had been upgraded for easy display of vaccination QR codes, and could also support the saving and display of medical exemption certificates.

But despite the launch of the pilot scheme, Leung said business for his restaurants had dropped by 90 per cent over the past month, adding that he planned to temporarily close four or five eateries for the sake of staff and customer safety.

"It's meaningless to keep our doors open. People are not in the mood for dining out," he said. "Also amid the escalating pandemic, it's better to shut down some restaurants to protect our staff and patrons from being exposed to infection risks."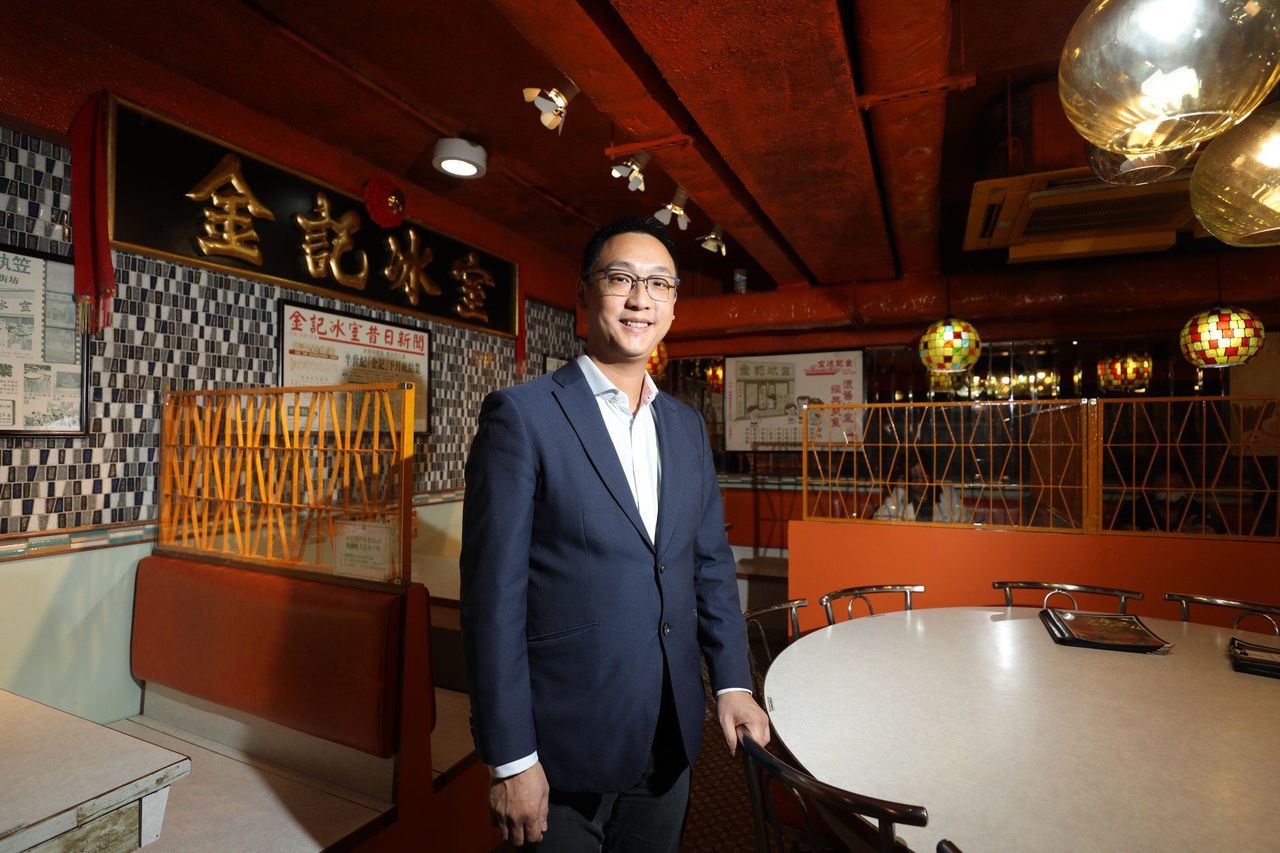 Kam Kee Holdings chairman Ray Chui Man-wai.

Meanwhile, Ray Chui Man-wai, chairman of Kam Kee Holdings, whose chain of 44 restaurants contained several Type D eateries, said that most patrons did not know they had needed to scan their vaccination records before entry.

"They need to be reminded by our staff and with our assistance they managed to scan their records smoothly," he said.

He called on the authorities to conduct more promotion and education campaigns to teach residents how to use the updated app, with Chui warning that disputes could arise if patrons forgot to upload their vaccination records.

"Many diners are still not clear how they can add their vaccination records to the app and display them for scanning," he said. "The process is quite complex."

Chui, who is also the chairman of catering industry body Institute of Dining Art, said that due to a shortage of patrons, the pilot scheme had been launched without any major issues.

But the industry chairman said that most restaurants in the city had seen their business drop by 90 per cent since the government imposed strict social-distancing measures from January 7 to combat the fifth wave of the pandemic.

Martin Chan Keung, the owner of Type D-categorised Fresh Seafood Restaurant in Tsim Sha Tsui, said only a handful of patrons had dined at his restaurants but they had no problems scanning their vaccination records.

He said the sound function of the scanner machine was user-friendly and saved the staff's trouble from checking patrons' records one by one.

Meanwhile, sports bar and restaurant Ministry of Mussels has voluntarily suspended all dine-in services at its venue in Central from 3pm February 7 for two weeks to help contain the fifth wave.