Capital Investment Entrant Scheme will exclude property, Financial Secretary Paul Chan says.
Overseas individuals can gain residency in Hong Kong by ploughing capital into the city under a revamped investment scheme announced by the finance chief on Wednesday, although the amount required will be multiples of the old HK$10 million threshold for a similar programme suspended eight years ago.

But the Capital Investment Entrant Scheme would exclude property deals and mainland Chinese residents, according to Financial Secretary Paul Chan Mo-po, who said the programme would enrich the talent pool and attract new money to the city.
"Applicants shall make investment at a certain amount in the local asset market, excluding property. Upon approval, they may reside and pursue development in Hong Kong. Details of the scheme will be announced later," Chan said in his budget speech.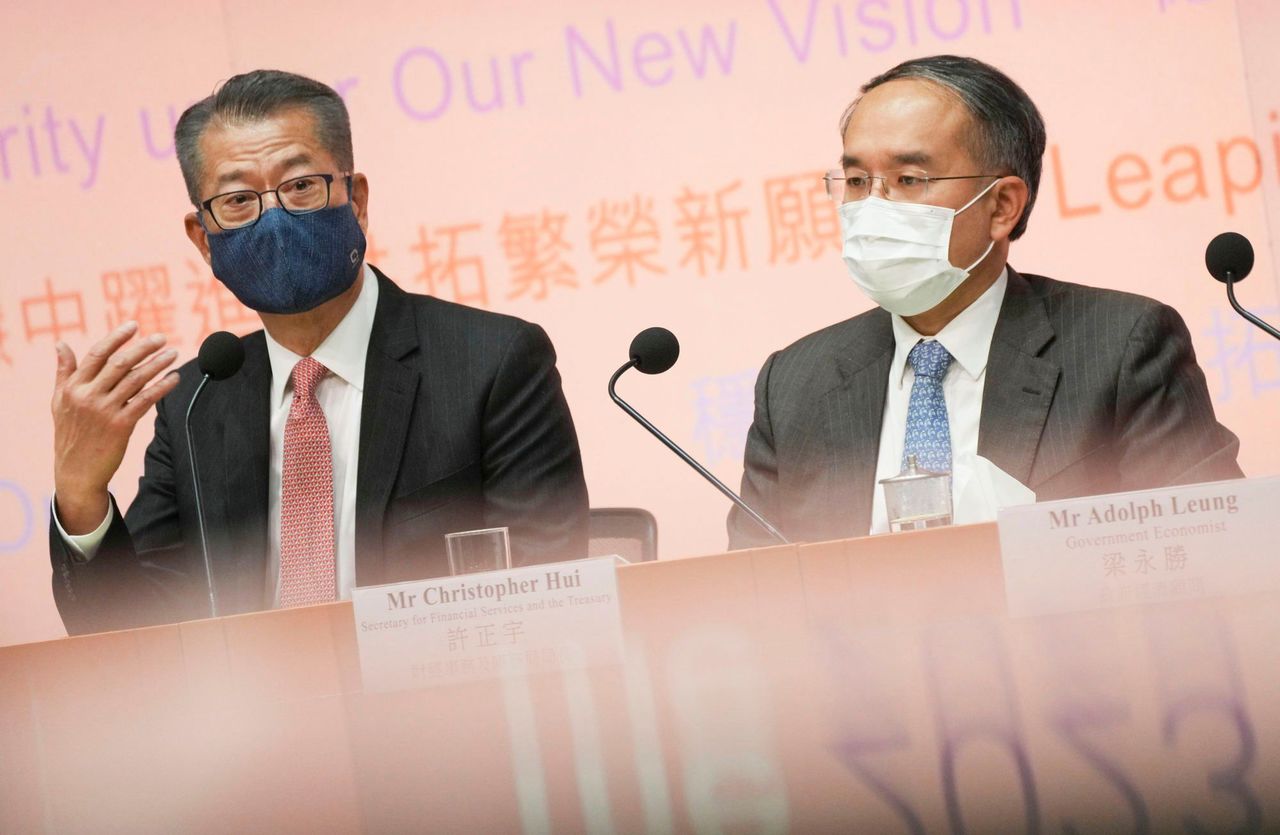 Paul Chan (left) with Christopher Hui at a budget briefing on Wednesday.
Secretary for Financial Services and the Treasury Christopher Hui Ching-yu later explained the investment amount under the new scheme would be "multiples" of the old one.
"Regarding what assets will meet the requirement, the budget address has said property is excluded," Hui told a press briefing elaborating on measures in Chan's financial blueprint.
"But apart from financial assets, will there be other asset types that are related to or beneficial to Hong Kong's long-term development that will be included? We will certainly consider it."
Chan said: "Regarding this scheme, who is eligible or not will be the same as the last one. The last scheme did not include mainlanders. Therefore, it will not include them this time."
A government source said the new scheme would look for investments related to growth sectors in Hong Kong but not include property. The source also revealed the authorities would compile an asset list, stressing it was a condition not an option.
The insider said the scheme had been revamped and relaunched because Hong Kong needed one like Singapore, other than just having initiatives to attract talent, to maintain the city's competitiveness and provide more options for outsiders looking for residency rights.
Singapore allows those who are interested in starting a business or investing in the city state to apply for permanent resident status through its Global Investor Programme.
Eligible individuals must possess at least a three-year business or entrepreneurial track record and invest a minimum of S$2.5 million (US$1.9 million) in a new business or expansion of an existing operation, or an approved fund that invested in Singapore-based companies.
Hong Kong launched a similar scheme in 2003 after the city was badly hit by an outbreak of severe acute respiratory syndrome. Entrants who invested at least HK$10 million could get residency in Hong Kong, including through buying property.
The Immigration Department by the end of 2014 had approved more than 25,000 applications, bringing in investment of about HK$216 billion in total. But inflows into the property market meant housing prices skyrocketed and affected the livelihoods of residents.
Then chief executive Leung Chun-ying suspended the scheme in his 2015 policy address because it had deviated from its policy goal.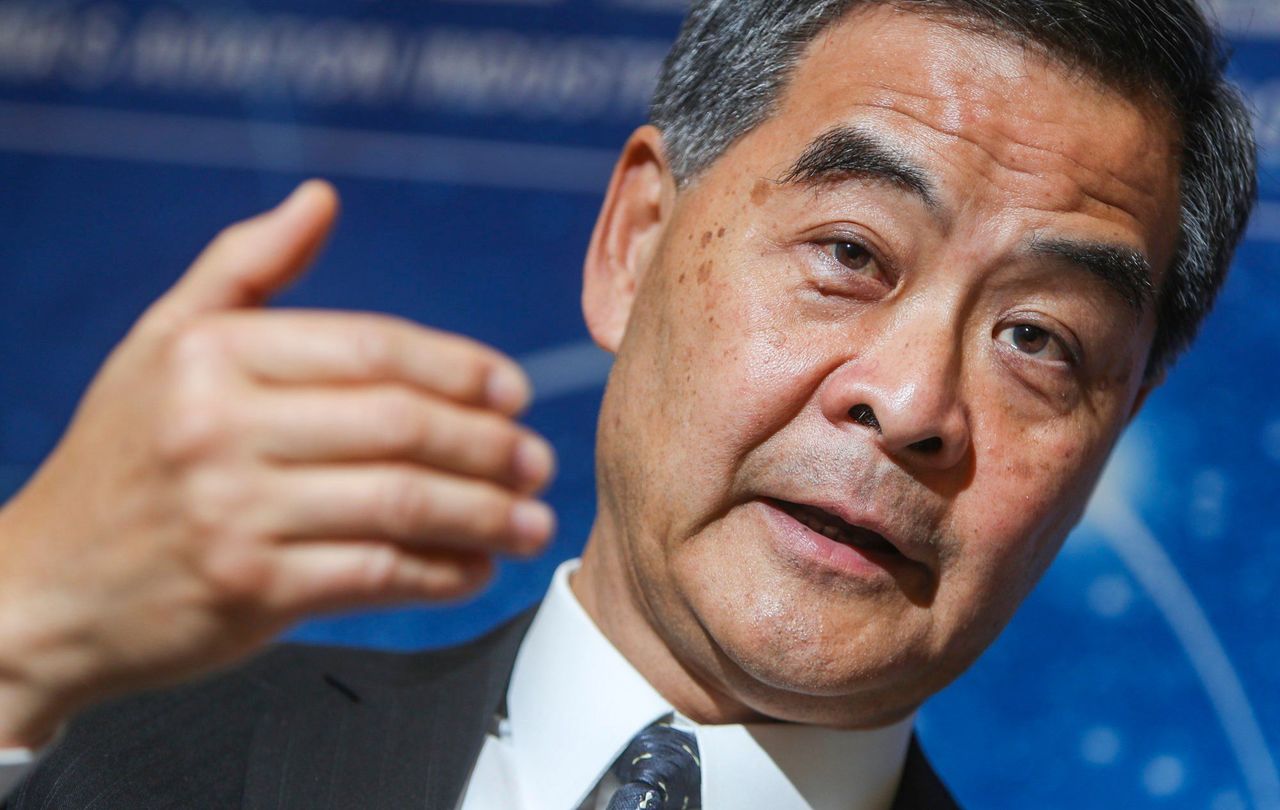 Former Hong Kong leader Leung Chun-ying.

Gary Ng Cheuk-yan, a senior economist at Natixis Corporate and Investment Bank, said details would tell whether the latest scheme would be attractive.

"It should appeal to some investors if the requirement is relaxed enough, especially those from the mainland. However, it is more likely to attract capital than talent, which is still good for wealth management," Ng said.

He said the move to exclude property also showed the government had learned its lesson about how investment visas could fuel a bubble.

Ng suggested the authorities add a requirement for applicants to invest in government bonds, which would become an essential instrument to mitigate fiscal deficits in the future.

Marcos Chan, head of research at property consultancy CBRE in Hong Kong, said the launch of the scheme would potentially enhance the city's positioning as an international financial hub and support the growth of the asset and wealth management sectors.

"The scheme will also potentially attract high-net-worth individuals and high-calibre talent to Hong Kong, which will in turn benefit the retail market and strengthen the city's competitiveness," he said.

The authorities will also continue to nurture talent in different sectors including launching a fintech internship scheme for postsecondary students providing subsidies to participants in the city and Greater Bay Area.

The financial secretary also pledged to inject HK$200 million into the Maritime and Aviation Training Fund to support training in the logistics industry. The fund has benefited more than 15,000 practitioners since it was launched in 2014.