One team will comb through database of animal samples said to be among world's largest in effort to trace origins of Covid-19, while another will study transmissibility, reproduction rates of variants of concern.
Hong Kong researchers will comb through a collection containing more than 6,000 animal samples in an effort to uncover the source of Covid-19 under a recently approved measure setting aside HK$100 million (US$12.9 million) in public funding for coronavirus-related studies.

The grants will also go towards research into potential new treatments for Covid-19, the transmissibility of the virus' major variants and the effectiveness of administering third doses of the BioNTech and Sinovac vaccines.

More than 18 months into the pandemic, researchers from around the world still have not definitively traced the origins of the coronavirus.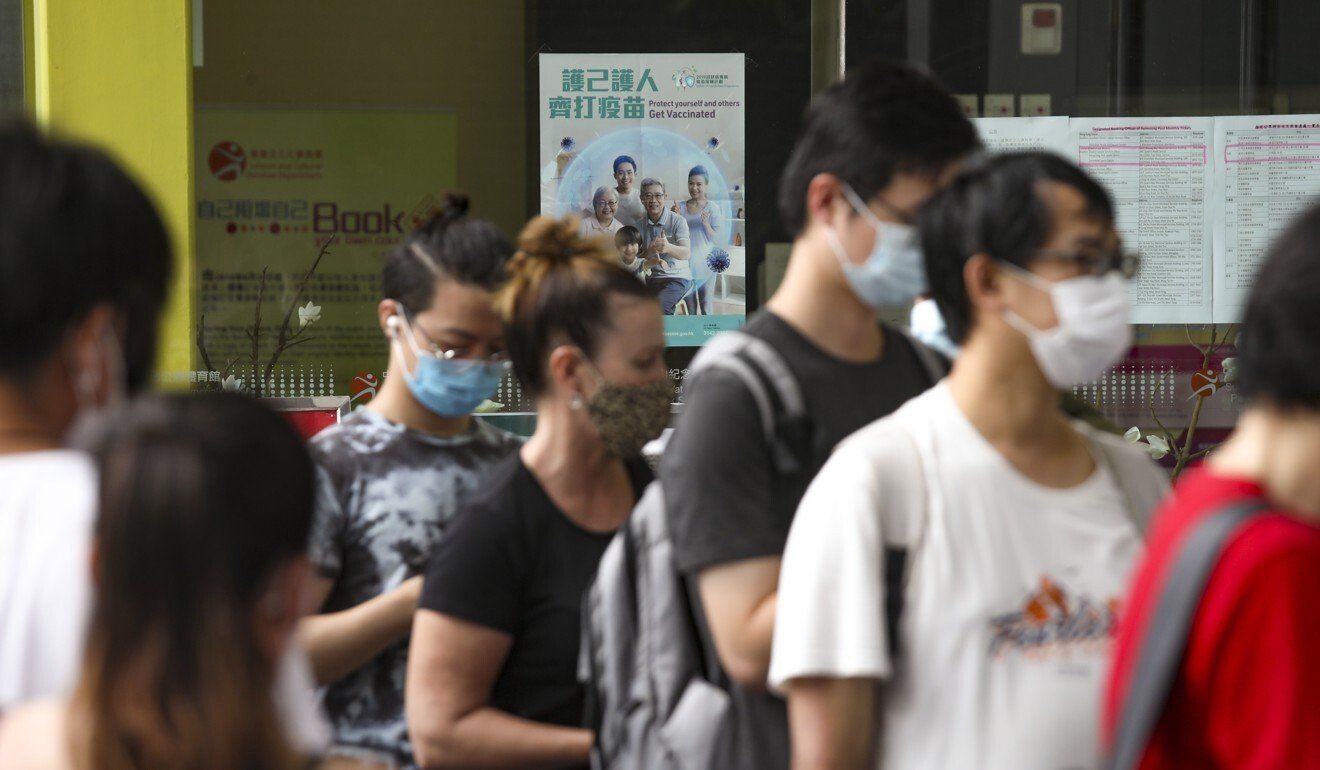 People queue up for coronavirus jabs at a community vaccination centre. One of the new studies will look at the efficacy of administering extra doses.

Despite renewed interest in a theory that the virus may have escaped from a lab in Wuhan, where it was first detected, experts on a World Health Organization-backed mission earlier this year said that possibility was "extremely unlikely". They said the virus was most likely to have originated in a bat and was then passed on to humans via another animal.

A 22-member team led by three University of Hong Kong (HKU) microbiologists, including government pandemic adviser Professor Yuen Kwok-yung, along with experts from Baptist University and Chinese University, has been given nearly HK$40 million by the Research Grants Council for a five-year study aimed at identifying the animal origin of Covid-19.

Jin Dongyan, the team's coordinator and a professor at HKU's school of biomedical sciences, said he agreed that the virus was unlikely to have come from a lab leak, and that the study would focus on tracing the animal source.

The study would use the more than 6,000 animal samples from hundreds of species collected by the university over the past two decades, he added.

"At least we might be able to find Covid-19-related viruses in, for example, bats or other animals. We do have a collection of animal samples that is unique, and also this pool of animal samples is one of the biggest in the world," Jin said.

"We are also collecting more [animal samples] from Hong Kong, and our collaborators are collecting more from elsewhere … This is our niche, and we might be able to tackle that from our unique angle."

His team would also study new treatments for Covid-19, including ones utilising existing drugs not designed for use against the virus.

Meanwhile, another team of 10 experts focusing on areas such as virology and epidemiology from HKU, Chinese University and the Hong Kong University of Science and Technology has been granted more than HK$60 million to study the transmissibility and reproduction speed of Covid-19 variants.

The most common variants of concern, known as Alpha, Beta, Gamma and Delta, have been spreading around the world, with the highly transmissible Delta variant – first detected in India – being the current focus as it sweeps across countries such as Britain and Indonesia.

That team would also look into whether a third dose of a coronavirus vaccine rendered the drugs more effective in a study expected to begin by this September, said Chinese University respiratory medicine specialist and government adviser Professor David Hui Shu-cheong.

Hui said the team would recruit a group of people who were fully vaccinated with Sinovac but had an "unsatisfactory" level of antibodies. Half of the group would take a third dose of the mainland China-produced Sinovac, while the other half would take one of the German-made BioNTech.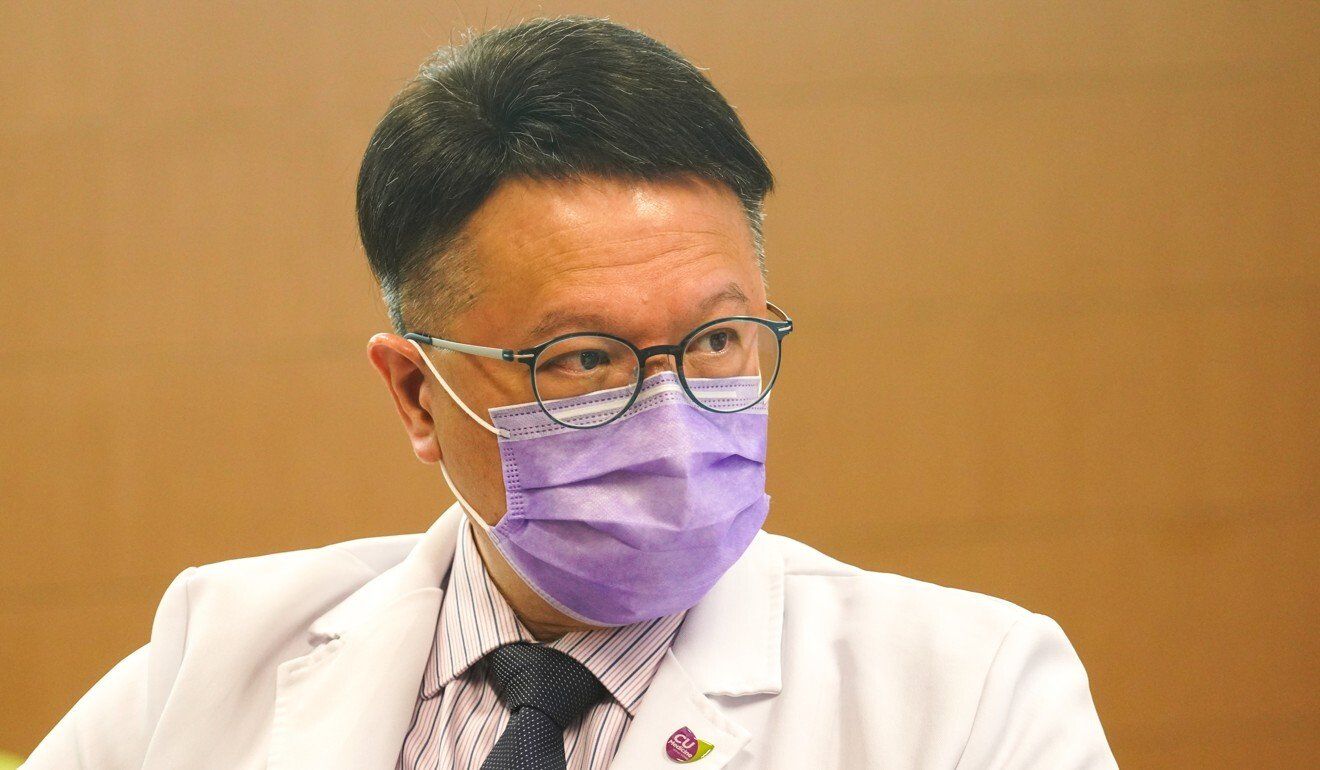 Professor David Hui, of Chinese University.

The team would then track any changes in the level of protection of those subjects, he said.

Findings would be shared in real time with various stakeholders, including the government, to inform new policies, according to HKU's head of public health laboratory science, Professor Leo Poon Lit-man, who is also part of the team.

"[Covid-19] is not going away in the near future. It is more likely that it will become something similar to influenza and continue to spread among people and evolve. There could be more, different variants as well," Poon said.

"We hope that through our research we might find more targeted ways to treat [Covid-19 patients] and control the pandemic."