Researchers also find seven new allergens in American cockroaches – insect is second most common trigger of allergic diseases in city.
University researchers in Hong Kong say they have discovered the world's most comprehensive genome profile for American cockroaches and that it may help in developing a more precise way of detecting and treating allergies to the insects.

Using the genome profile, researchers from Chinese University said they were also able to find seven new allergens in the cockroaches.

Professor Stephen Tsui Kwok-wing of the university's School of Biomedical Sciences said while others had studied the genome profile of American cockroaches, his team was able to find the most comprehensive method so far.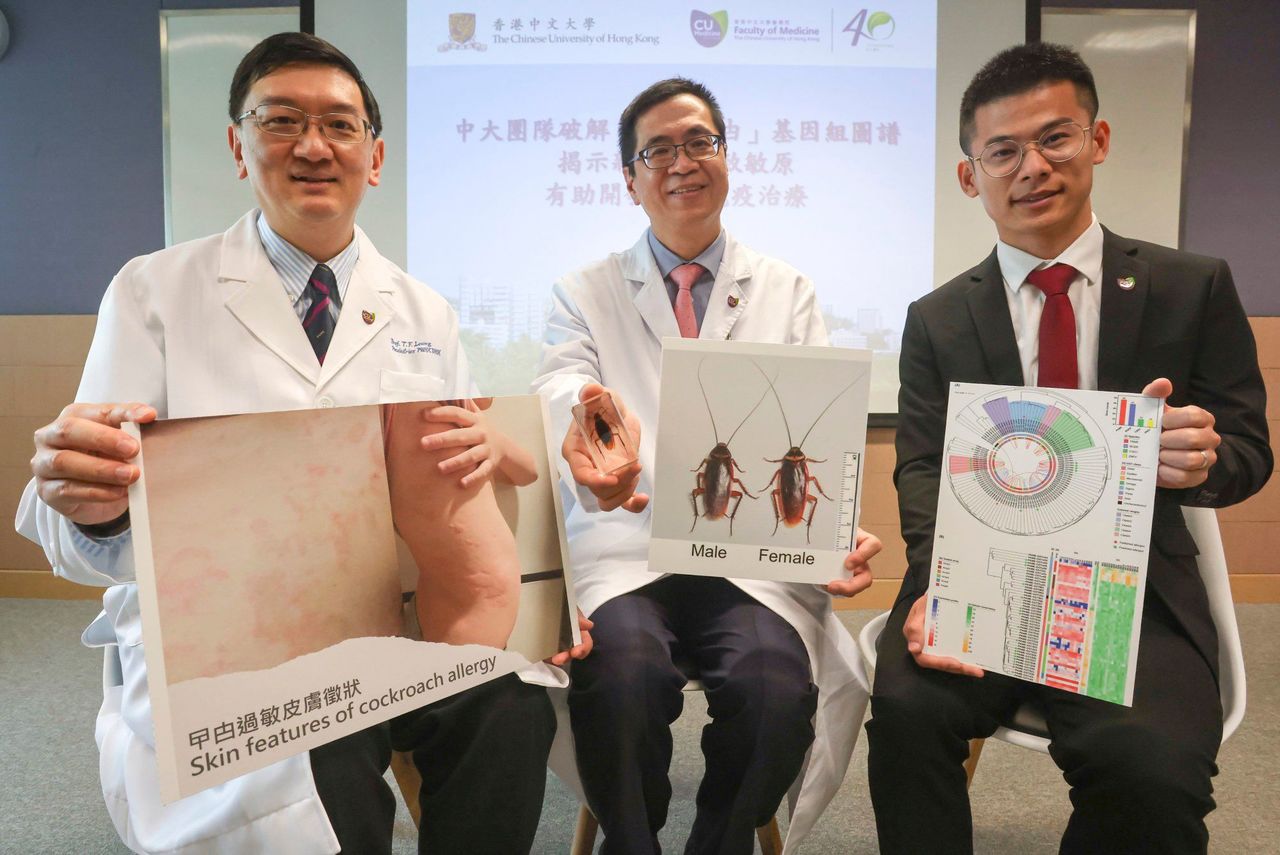 Researchers from Chinese University says their findings will help treat cockroach allergies.

"Having the most complete genome profile is useful for discovering allergens," he said, referring to substances in animals or food that could cause allergic reactions. "We can also study how to prevent cockroaches, such as producing pesticide, or how to control them."

Tsui said allergens from cockroaches mostly originated from their excrement or secretion from their decayed bodies. He added that their genome profiles were made available for scientists around the world, which they could make use of in their research.

The research, which began in 2018, was led by Tsui and Professor Anchalee Tungtrongchitr, a cockroach allergy expert from Thailand's Mahidol University. It focused on American cockroaches, one of the most common types in Hong Kong. Their findings were published in the scientific journal Allergy last September.

According to researchers, one-third of the child population in the city has been diagnosed with airway allergies, with more than 80 per cent and 30 per cent being sensitive to dust mites and cockroaches, respectively. Cockroaches are the second most common trigger of allergic diseases in the city. An allergy to cockroaches is mostly found in children as it can disappear during adulthood.

Professor Leung Ting-fan of Chinese University's department of paediatrics said a cockroach allergy could cause diseases such as asthma, allergic rhinitis and eczema, adding the limited number of allergens previously known in the insects had made advancements in diagnosis and treatment sluggish over the past two decades.

"After years of effort, there were only 13 known American cockroach allergens. But just within one project, we found seven more. It's a big increase," he said. "More allergens means in the future, when we are designing diagnostic tests, they will be more comprehensive."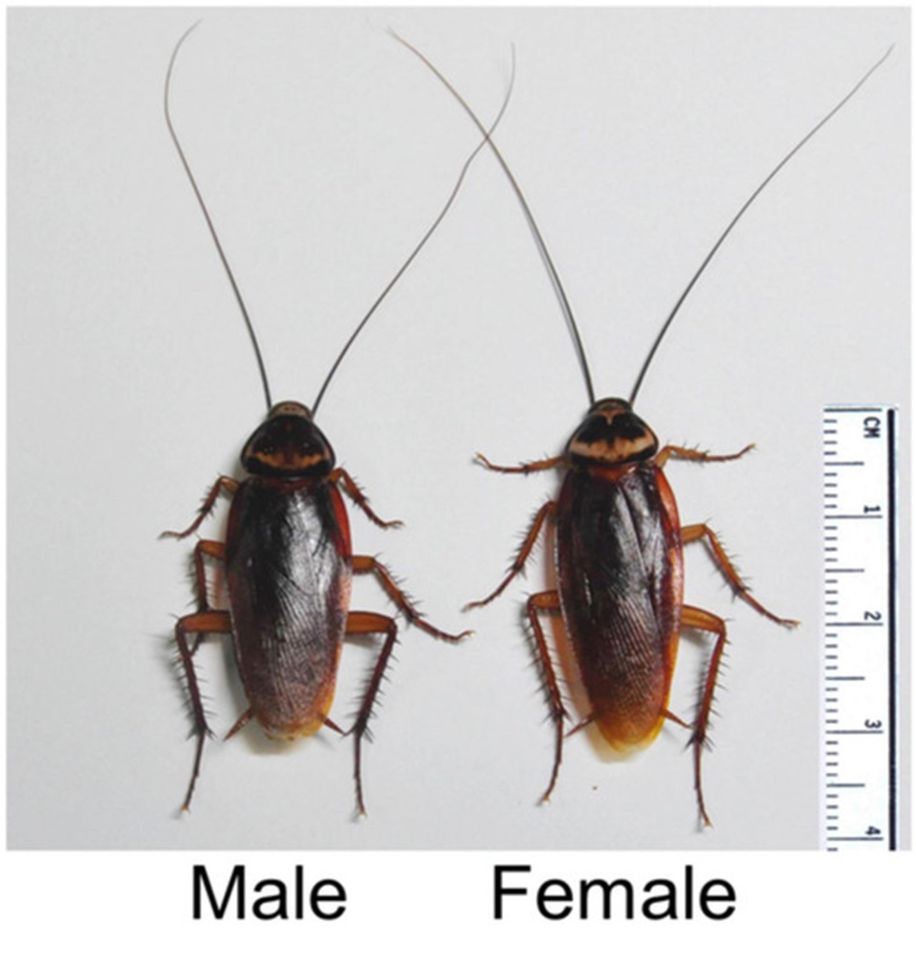 Researchers from Chinese University say they were also able to find seven new allergens in the cockroaches.

Allergies are often diagnosed using a skin prick test, which involves gently piercing a patient's arm with a small amount of the allergen. Swelling usually appears if the person has an allergic reaction.

But Leung said the test was not precise enough because it did not always reveal which specific allergens induced a reaction for the patient.

"A precise method would be knowing how many allergens the animal or food has and using big data to identify the allergic reaction related to the certain allergen and trigger," he said. "After testing, we will know which allergens to target during treatments."

He added the discovery of seven new allergens in American cockroaches would further help the development of a more precise method and a standardised cockroach allergen extract for treatments.

The research also found that due to evolution, a certain protein had become more abundant in American cockroaches, which had increased their resistance to pesticides, and that cockroaches and termites carried highly identical allergens, meaning that patients who were only sensitive to cockroaches could also develop reactions after coming into contact with termites.

Tsui said with government funding of HK$7 million (US$892,200), his team had been working on creating a machine with Shenzhen University to uncover what allergens patients had reactions to by using blood samples. He added the machine was being designed to diagnose a dust mite allergy, the most common type in the city, in its first phase in two years, followed by the cockroach allergy.

Tsui said children living in subdivided flats often suffered from a cockroach allergy.

"In subdivided flats … basically everything is packed in the same space where they cook, eat and sleep. When you eat in the bedroom, the cockroaches will be everywhere," he said.

He urged people to cover their food, keep their place dry and avoid eating in the bedroom to prevent cockroaches in their homes.