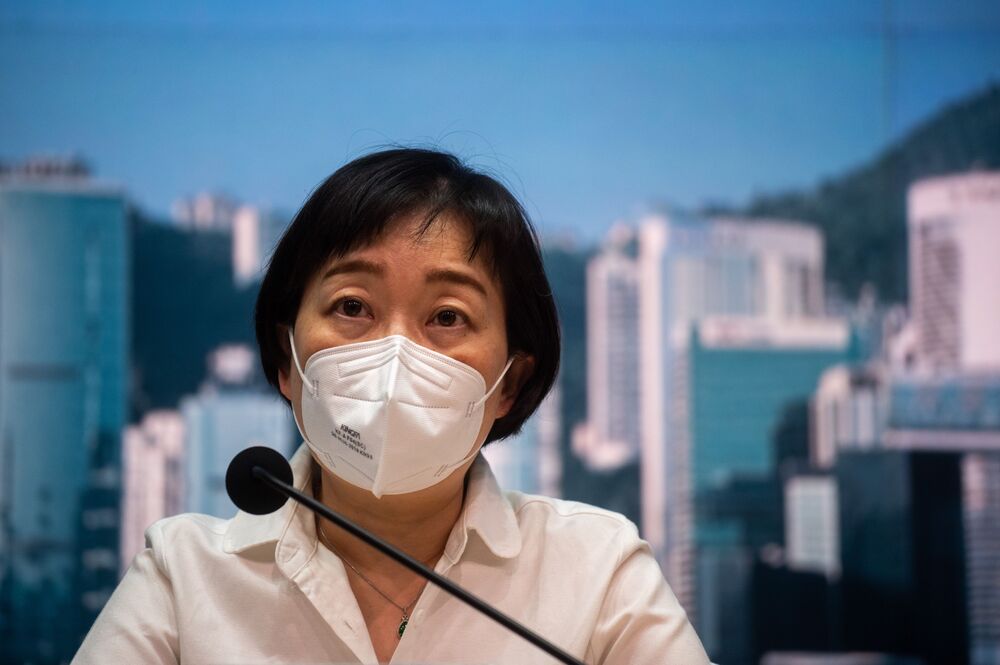 Hong Kong reports 747 Covid cases on Sun, expects a rebound
Hong Kong reported 747 new Covid cases on Sunday, as officials said they expected a slight rebound after social distancing measures are relaxed.
Authorities reported 446 cases confirmed via PCR tests and another 301 from rapid antigen tests. It is the second consecutive day for the number to dip below 1,000.

Chuang Shuk-kwan from the Centre for Health Protection said it is expected that there will be a slight rebound following the relaxation of social distancing measures.

She called upon citizens to pay attention to personal hygiene and to wear fitting masks when they go out and join gatherings.

From Thursday (April 21), premises including gyms, beauty parlors, and sports centers will reopen. Dine-in services at restaurants will be extended to 10pm, with four diners allowed at each table.

The public gathering cap will also be expanded from two to four, while the ban on gatherings of more than two households at private places will be lifted.

At the daily press conference, health officials reported 29 more cases of deaths, taking the tally during the fifth wave to 8,926.

Twenty four of them died yesterday, including 22 aged 65 or above.

Among the younger deaths, a 55-year-old woman received two Sinovac jabs. She had a tumor in her liver and was hospitalized in Tuen Mun Hospital. She suffered from high cardiac enzymes and pneumonia, and died when her conditions worsened. A

Another 64-year-old woman was unvaccinated. She was in need of dialysis due to history of stroke and kidney disease. She was hospitalized due to kidney failure, during which she tested positive once in four PCR tests. Her heart stopped once on April 4, after which she suffered from pneumonia.