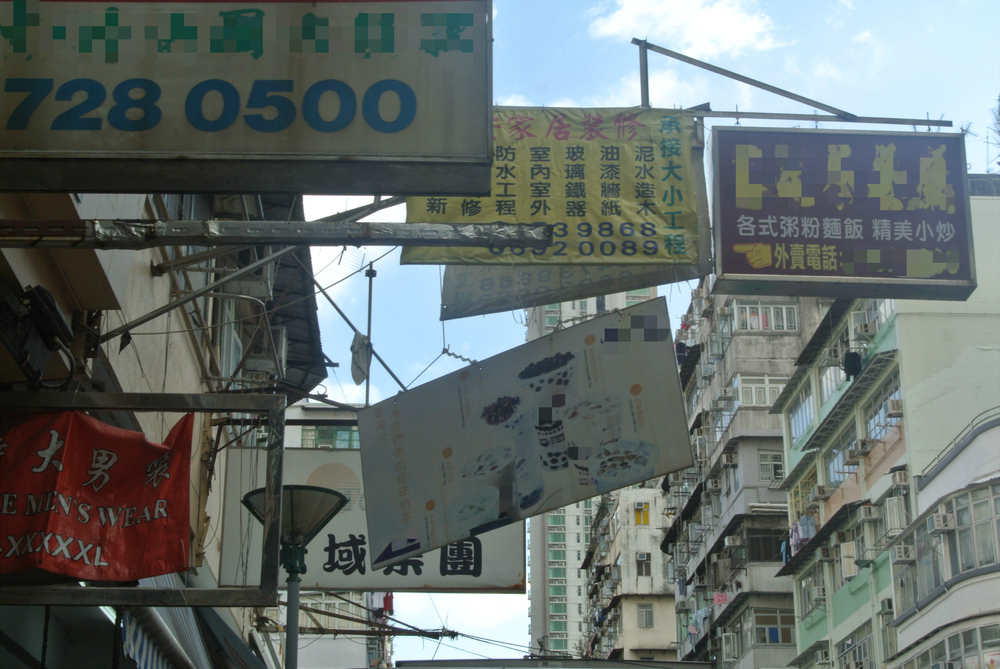 Hong Kong removes abandoned signboards
The Buildings Department on Tuesday removed four abandoned signboards attached to the external wall of a building on Sai Yeung Choi Street South in Mong Kok, following up on a public report received earlier.
The removal work came as part of a citywide cleanup program led by Deputy Chief Secretary for Administration Cheuk Wing-hing, which aims to boost cleansing efforts at about 600 hygiene and street management black spots in the city.

The department said in a statement today that apart from acting on public reports, it has stepped up its enforcement action against dangerous and abandoned signboards in recent years by conducting Planned Sign Surveys in districts with high pedestrian and vehicular flows.

Signboards in selected districts will be removed to ensure public safety, it said.

The department said it completed a survey in Sham Shui Po in late October and issued about 300 Dangerous Structure Removal Notices, along with having over 700 dangerous or abandoned signboards removed or repaired.

"The Planned Sign Survey in Tsuen Wan is ongoing and it is anticipated that about 140 Dangerous Structure Removal Notices will be issued, involving some 200 dangerous or abandoned signboards," the department wrote.

The department added that if the notices were not complied with, authorities will arrange for removing the signboard and recover the costs from the signboard owner.