Public urged not to consume Kinder's Egg Hunt Kit (150g) from Belgium after a salmonella outbreak left at least 63 children in Britain sick.
Hong Kong authorities have recalled a chocolate product from confectionery brand Kinder with Easter just a week away, over a link to bacteria salmonella cases first reported in Britain.

The Centre for Food Safety urged the public not to consume Kinder's Egg Hunt Kit (150g) from Belgium as the product, which is imported by City Super Limited, might be contaminated with salmonella.

Authorities found that one item on an expanded recall list of Kinder products from the Food Standards Agency of the UK and the Food Safety Authority of Ireland (FSAI) had been imported into the city.

The importer concerned has stopped sale, removed the affected product from shelves and initiated a recall.

"Salmonella infection may cause fever and gastrointestinal upset such as vomiting, abdominal pain and diarrhoea. The effects on infants, young children, the elderly and persons with a weak immune system could be more severe and may even lead to death," a centre spokesman said in a statement on Wednesday.

The recall came after a salmonella outbreak in Britain left at least 63 children sick.

Italian candy manufacturer Ferrero, which makes Kinder chocolates, said the company was "taking this extremely seriously as consumer care is our top priority".

"We are voluntarily recalling selected batches of Kinder Surprise as a precautionary step, since we have become aware of a possible link to a number of reported cases of salmonella," Ferrero said in a statement.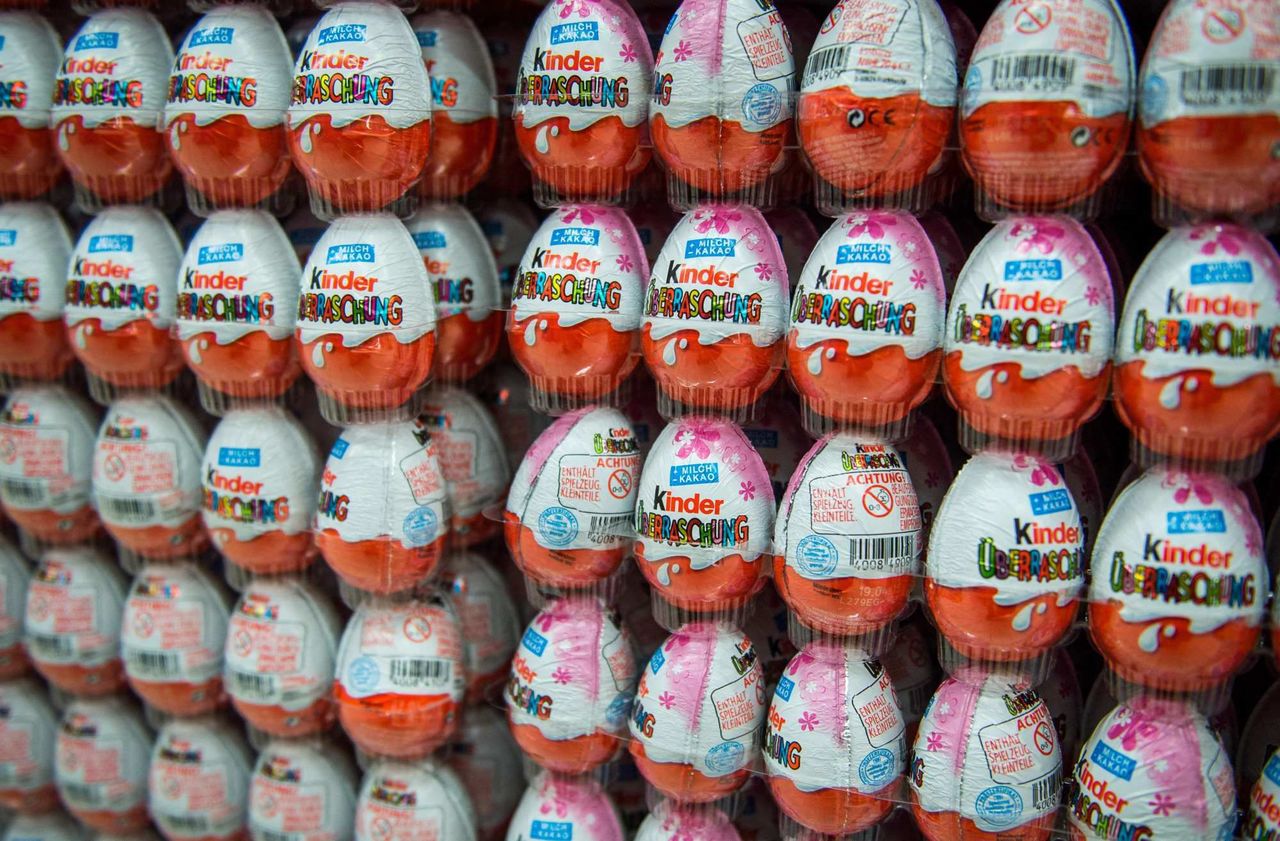 Germany and France have also recalled popular Kinder products.

The European Centre for Disease Prevention and Control also said on Wednesday that it was investigating an outbreak of salmonella in children, in which "specific chocolate products" had been identified as the likely route of infection.

"The outbreak is characterised by an unusually high proportion of children being hospitalised, some with severe clinical symptoms such as bloody diarrhoea," the report said.

Germany and France have also recalled popular Kinder products, such as the Kinder Egg Surprise, while Kinder Easter egg hunt kits (150g), Kinder Mini eggs (75g), Kinder schokobons (200g) and the 100g Kinder Surprise have also been taken off British shelves.

Dr. Sidney Chan Man-ngai, associate professor of the School of Science and Technology at Hong Kong Metropolitan University – previously the Open University – said it was "quite rare" for chocolate to be contaminated with salmonella.

"Salmonella is a bacteria, a foodborne pathogen, and the most common host is poultry. For the bacteria to be found in milk, an ingredient of the chocolate, it's possible but not common," he said.

Chan also said that cross-contamination from food handlers might be a possible link.